Description
Recall that Doll Test that black children failed miserably by identifying the black doll as bad and ugly. Did you know that you can become a living Black Doll of The Black Doll Affair - the self-esteem movement and solution created to solve that problem? You're invited to lunch and learn more about how to live life as a Black Doll and change the world for black women and girls!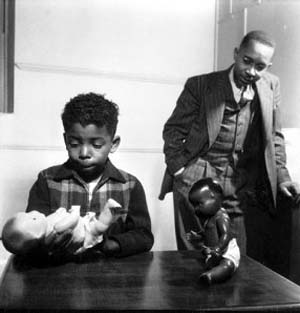 The Black Doll Affair is a self-esteem movement with a mission to change the way black women and girls are perceived and, more importantly, perceive themselves. Our mission is to change the world with Black Dolls - those living and those for play!
Did you know that you can join black women all over the world in increasing self-esteem in black girls and women by boarding our movement, becoming a living Black Doll, volunteering in the community and donating dolls to little girls at Christmas? Interested? Wanna "Be a Doll, give a doll?" It's easy to become a Doll! Our slogan is "No membership fee! Just pick up your Black Doll Tee!" Your T-shirt purchase is what turns you into a living Doll! Our tees (shirts) are sold at blackdollaffair.com! Get your T-shirt and we'll contact you to get you on board! It's just that easy to "Be a Doll, give a doll!"
Lunch. Learn. Join.
Awards/Acknowledgments/Associations:
• Recognized by President Obama with a Presidential Service Award
• Awarded a Special Congressional Recognition by Civil Rights Leader and Georgia Congressman John Lewis
• Partnerships: Mattel (Barbie) Toys; Macy's Inc.; The Brown Family of Supreme Court Case that desegregated our school system, 'Brown vs. the Board of Education" - where the original and historic doll test experiment was publicly shown.
• Honorary Black Dolls and Brothers: Georgia Senator - Nan Orrock, Porcelain Doll; Georgia Representative - Margaret Kaiser, Porcelain Doll; Hollywood Actor and Author - Taye Diggs, Black Doll Brotha; Hollywood Actor, Writer, Producer, Co-Creator of Empire, Emmy Winner and writer of The Butler and Hunger Games - Danny Strong, Black Doll Brotha.
To learn dollhouse conduct and Black Doll expectations - yours and ours - this fun, stylish and social luncheon is hosted by Mama Doll, the Founder of The Black Doll Affair! Intended to awaken the living Doll in you, it's time to be b'huetiful! Meet other new Dolls boarding, meet vintage Dolls that boarded years ago, and partake in a delicious menu fit for both vegetarians and meat-lovers!
It's your turn to learn how to "Be a Doll, give a doll" within this movement, in the community and in your own life! The Black Doll Affair Lunch & Learn Meetup is not one you want to miss or one you'll easily forget! Treat yourself, don't cheat yourself! Tickets sell quickly, get yours now! It's your turn to become a Doll! Ready?
What to Know/Frequently Asked Questions:
Are there ID requirements or an age limit to enter the event? This event is for those 18 years and older. Not appropriate for children/minors.
What are my transport/parking options getting to the event? There's plenty of free parking on site.
What can/can't I bring to the event? To help us deliver dolls to little girls this Christmas, please bring a toy black doll or $10 donation. Note: We love Mattel's "Barbie" brand! However, your gift doesn't have to be a Barbie doll. You can donate a gift that your Granny made - as long as it's brand new. Please & thank hue.
Where can I contact the organizer with any questions? info@blackdollaffair.com
Is my registration/ticket transferrable? Yes.
Can I update my registration information? Yes.
Do I have to bring my printed ticket to the event? It's not necessary, if you have your email ticket on your phone. Having it will move you through the line quicker.
What is the refund policy? Sorry, all sales are final. Tickets are non-refundable.
The name on the registration/ticket doesn't match the attendee. Is that okay? Yes.
What type of food should we expect: Lunch is a Prix Fixe Menu, with options for both vegetarians and meat-lovers. Prix Fixe Menu is $29.00 per person. Taxes & applicable fees are added. This is a set menu to accommodate our large group and you cannot order off of 101 Steak's regular menu.
What should I wear and bring to The Black Doll Affair? Live up to our slogan "Be a Doll, give a doll"
What to Wear: "Be a Doll" by wearing your Black Doll T-shirt. Pair it with a pink, black or white bottom. Add gorgeous hair and your b'huetiful face! Don't have a Black Doll T-shirt? Duly note, that black women become "Black Dolls" when they purchase their Black Doll T-shirt. Hence our slogan, "No Membership Fee, just buy your Black Doll Tee!" If you want to arrive as a Black Doll, pick up your Black Doll Public Appearance Gear in advance at: blackdollaffair.com! Women without Black Doll T-shirts are asked to wear one or a combination of our colors - black, pink and white. In addition, you can shop the Black Doll gear store when you arrive at the luncheon.
What to Bring: Your proof of lunch purchase (your ticket). In addition, "Be a Doll, give a doll" - to help us deliver a bhuetiful Black Doll Christmas and keep our movement on track, we'll ask you for a "Paper (Money) or Plastic (Barbie Doll)" Donation. "Give a doll" by bringing a toy black doll (we love Barbie Dolls) to donate to a little girl to remind her of her beauty. Duly note, if you arrive to The Black Doll Affair without a toy black doll for donation, we'll ask for a minimum of $10 Paper Doll Donation.