Description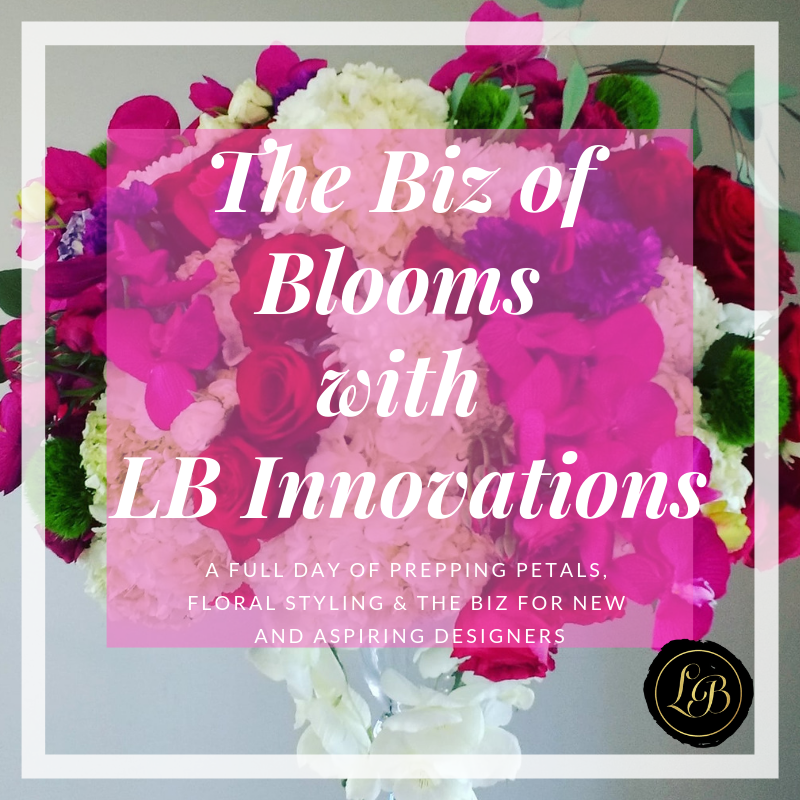 The Biz of Blooms with LB Innovations will be a FULL DAY of hands on learning about the business of floral design. We will go through everything from ordering flowers, real flower recipes, preparing the invoice, presenting design concepts, prepping and caring for stems, mechanics, creating designs, styling for scale and more!
Your FULL DAY will include a Continental Breakfast, Working Lunch, All the tools you need to start designing (a set to take home!!) and a few other goodies to get you on track to launch.
**Read the FAQs below for important information.
You will be designing (didn't I say hands on) at least 3 modern styles, (all live flowers) to include a large Hydrangea Arrangement, romantic bouquet and a jewel-tone multipurpose arrangement. If you're local (not flying in) you are more than welcome to take home your creations to admire, share and show off.
Room Block will be available for those traveling to the DC Metro Area by May 1.
MINI BLOOM BONUS #1 (Sample Images of Design)
Floral Gazebo:
8/30/19 11am-4pm Rosewood Manor, Port Tobacco MD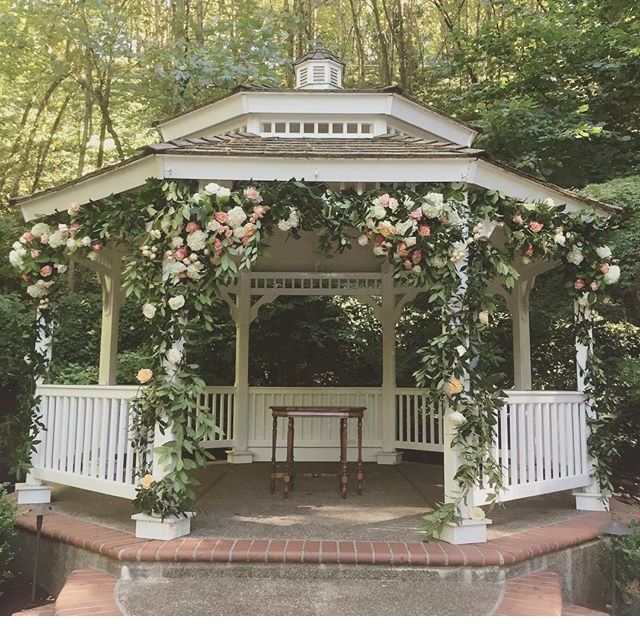 MINI BLOOM BONUS #2 (Sample Images of Design)
Moonarch with Suspended Cake
Chesapeake Beach Resort and Spa, 4165 Mears Ave, Chesapeake Beach, MD 20732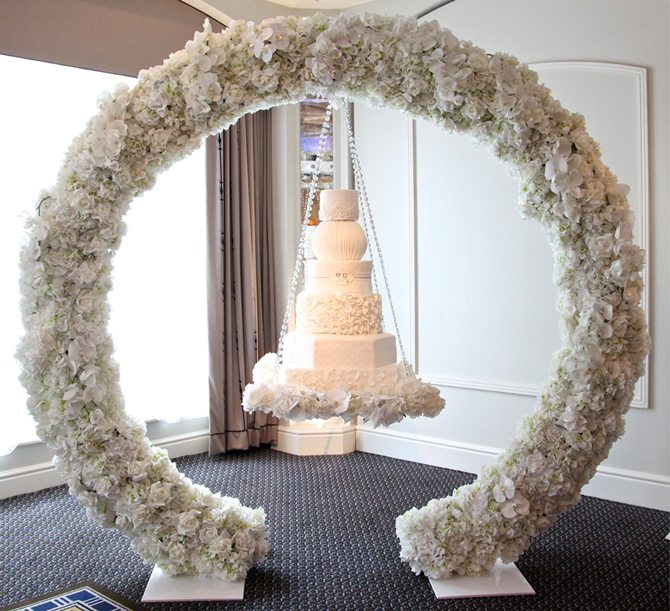 FAQs
**Registration is non-refundable but can be transferred to a new participant registration.** there are quite a few costs associated with making this event a success, many of which are non-refundable.
What are my transportation/parking options for getting to and from the event?
Plenty of free parking.
What can I bring into the event?
If you are already a designer, bring what you usually use to style your flowers. We will not be leaving the venue at all during the workshop.
How can I contact the organizer with any questions?
Is this event for expert designers or florist? No. This event is for new and aspiring floral and event designers, hobbyist wanting to learn a new skill and other designers interested in a new technique. No experience is necessary. The assumption is that floral design is new for all the attendees so please do not feel like you are out of place. Come ready to learn and work of course.
Why isn't the venue published? Well, because products, equipment and supplies have to be ordered in advance, we want to avoid anyone just showing up to participate or sticking around to watch us work (for free). You will be making an investment in yourself that no one else should be allowed to receive (for free).
Can you volunteer to assist? Absolutely! We are offering a discount to those who make themselves available to assist during the event and with pre-event prepping. No worries, you will still have time to style and design with the group. Select LB Bloomer Assistant at registration.
You are bringing your team, are discounts available? We are pricing this Summer Workshop SUPER LOW to make sure everyone is able to attend. We recommend registering early to catch the Early Bloomer rates.
I want to learn the business and other designs, do you teach more? Yes! Please register using this LINK HERE, plus you can get these bonus sessions at a discount rate!!!