The Biz - Broadway Bound Encores Camp (2 weeks) ages 10-18 2017
Description
Camp will take place at The Biz Studio in Avon - Mon-Friday from 9am-4pm. (Lunch is not provided) The final day of camp will take place at Harmony Baptist Church in Avon where we will also perform later that evening.
Cost: $370
Your teens will have a great time working together on putting on an entire "JR" production over a two week period, culminating in a performance on the final Friday (venue to be determined). They will experience the audition process, making props and set pieces, in addition to learning the music, scene work and choreography. Not to mention they will make great friends and have lots of fun!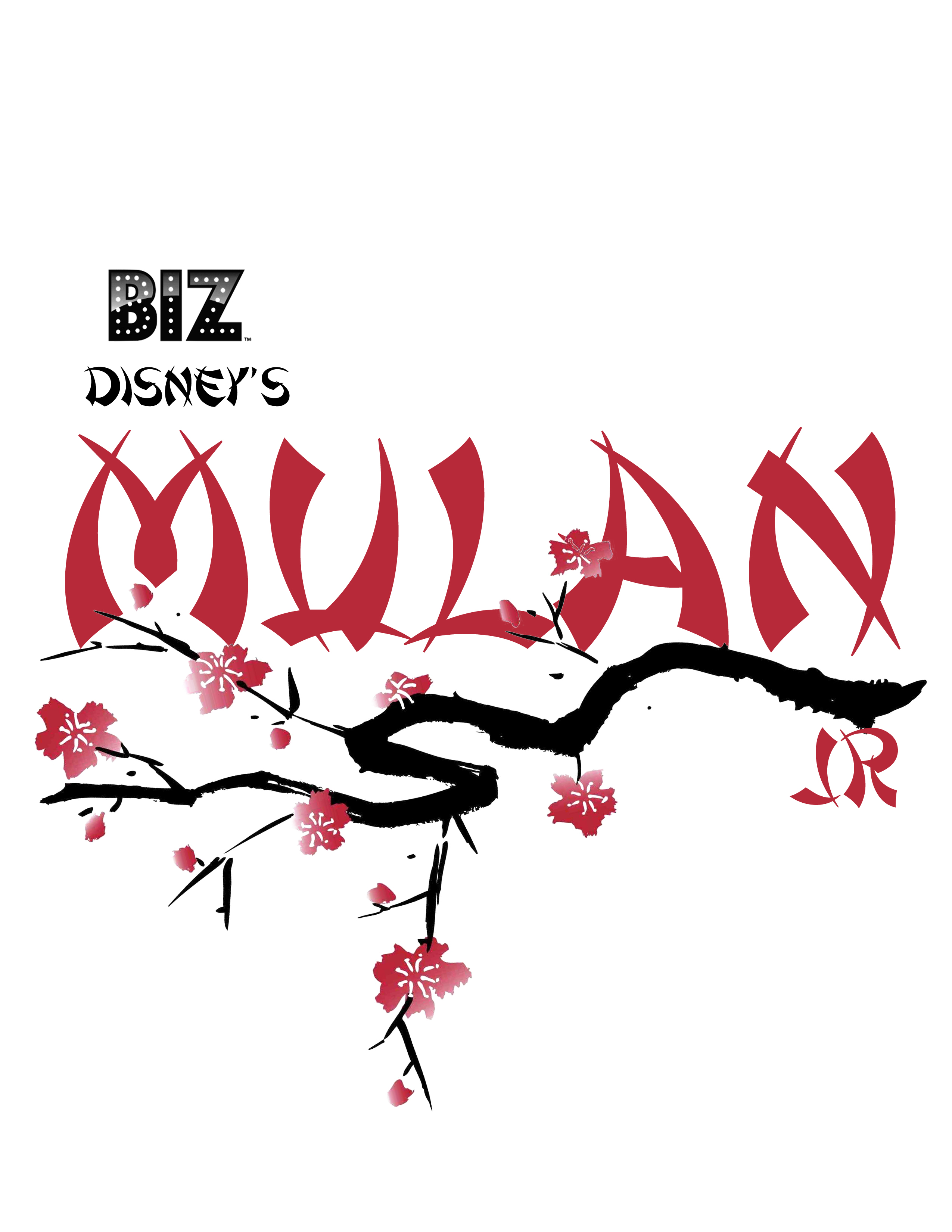 Music and Lyrics by
Matthew Wilder and David Zippel,
Stephen Schwartz ,
Jeanine Tesori and Alexa Junge
Music Adapted and Arranged
and Additional Music and Lyrics
by Bryan Louiselle
Book Adapted and Additional Lyrics
by Patricia Cotter
Based on the 1998 Disney film
"Mulan" and the story "Fa Mulan"
by Robert D. San Souci
Disney's Mulan JR.
Is presented through special arrangement with Music Theatre International (MTI).
All authorized performance materials are also supplied by MTI.
Based on Disney's Oscar-nominated film, Disney's Mulan JR. is a heartwarming celebration of culture, honor and the fighting spirit. With hit songs and a story packed with action, humor and heart, Disney's Mulan JR. brings ancient China to life with a modern sensibility.
The Huns have invaded, and it is up to the misfit Mulan and her mischievous dragon sidekick, Mushu, to save the Emperor! Defying the village matchmaker, Mulan takes up arms and disguises herself as a boy in order to spare her father from having to serve in the army. As the great battle with the Huns approaches, Mulan must choose between revealing her true identity as a girl or saving all of China with her clever plan.
Disney's Mulan JR. is an effective way to introduce students to ancient Chinese culture and calls for a large ensemble of actors playing soldiers, family members and brides-to-be.