It's a "Fight to the Finish" to understand the Birthing method and techniques of delivery. Understand the process to the promise.
About this event
The Birthing Chamber is presenting its 2nd Birthing Conference. It's time for the miracles, signs and wonders. God has equipped His people to prepare for child birth. We teach you the tools, and equip you with the weapons and the strategies that are needed to prepare you for your delivery. It's time to unlock the power within. Get Ready to enter the Chamber to deliver.
Leaders across the GLOBE are coming together in one building to receive an impartation from the Holy Spirit to BIRTH IT OUT!!! This conference is to bring together individuals that impact communities and those who are committed to living out purpose in this world. They desire to no longer be stagnant in their personal and spiritual development.
At the "Birthing Chamber" you will change how you view ministry, business and impact your own destiny for the Kingdom of God, and ready to set every vision into motion for what is coming for your life in 2021 in a greater capacity.
There will be a limited amount of rooms available, get your reservations ready, and your mindsets in alignment for this outstanding outpouring event.
Location: Hilton Austin Airport
Address: 9515 Hotel Drive, Austin, Texas 78719
+1 512-385-6767 (reserve your rooms here)
Rooms reserved under: Mount Zion or Birthing Chamber
Rooms: 99 USD per night
HOST: Apostles Martin Turner & Kelly M. Turner
VENDOR SPACE: $210 Table includes sessions and meals. Not being affiliated with any corporations, government entities, or non profit organizations. (Limited space) approval will be needed.
Registration: TERMS and CONDITIONS Cancellation Policy: All cancellations must be received in writing. Any person who registers, but does not attend the conference will forfeit the entire registration fee.
**NOTE** Travel, Air and Ground Transportation, Hotel Accommodation and Incidentals are NOT included with price. (There will be shuttle transportation to and from airport and hotel only)
GUEST SPEAKERS:
Bishop Will Shelley: Chester, Pennsylvania
Minister Sundra Wilson-Harris: Houston, Texas
__________________________________________________________________
FRIDAY NIGHT AND SATURDAY NIGHTS OPEN TO THE PUBLIC
ITINERARY
Friday July 16th
CHECK-IN (1pm -4:30pm)
6:30pm - Prayer
7:00pm – Service Begin
Saturday July 17th
8:00am – 9:00am / Continental Breakfast
9:30am – Prayer
*EACH ATTENDEE WILL RECEIVE THE INTINERARY UPON REGISTRATION
Showcasing Rules:
Vendors will have TWO DAYS to sell products: July 16- 17, 2021.
Setup and breakdown times will be announced Fees include 1 table and two chairs
We will not allow duplicate products or duplicate name brand products to be sold
Sharing vendor space is not permitted. The price for our vendor table will also include all meetings for the Birthing Chamber, (LIMITED TO THE 1ST 5 VENDORS)
Duplicate or similar products are not allowed. Please make sure to review the list of confirmed list of vendors below before paying your registration fee. If you are unsure about your product being duplicate or similar, please send and email to address below.
Please note this is a two day conference. Registration include event plus meals. Due -to some meals being included we are not able to offer refunds.
Continental Breakfast and Lunch Included in Registration
24 hour Shuttle Service provided.
For Shuttle Service call the hotel directly at (512)385-6767
Birthing Chamber registrants To receive the best pricing please book your room before June 25th using the link below
Click Here> Hotel Booking
Birthing Chamber Schedule
July 16, 2021
1:00 PM- 5:00 PM Registration
7:00 PM- 10:00PM Service
July 17, 2021: ITINERARY COMING SOON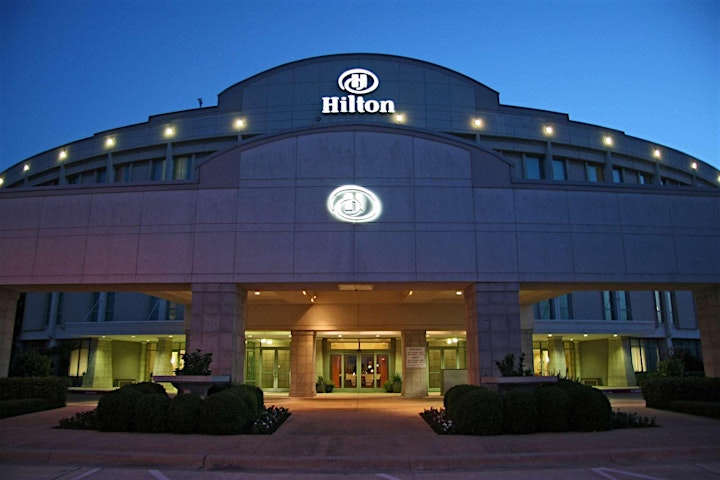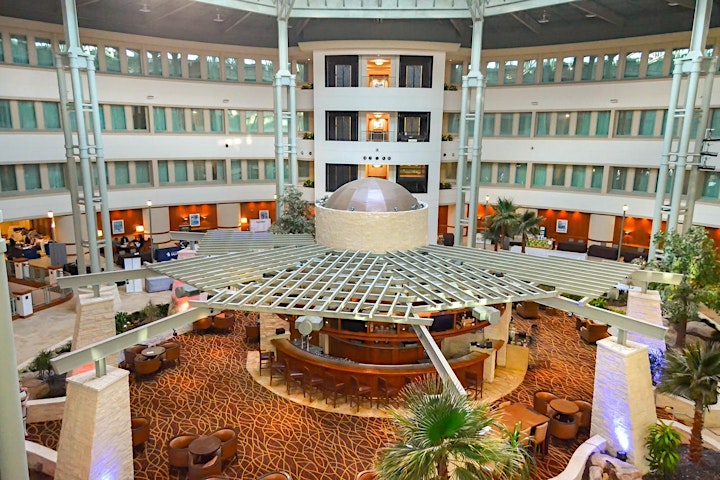 FAQs
-What can I expect at the conference?
You will have access to various vendors, dynamic praise and worship, prophetic release from the Throne Room of God through anointed, equipped and chosen vessels, along with a time of deliverance and healing through the power of God! Expect for the Dunamis Power of God to change the trajectory of your mindset! Expect for your excuses to be eliminated! Expect to be catapulted into the purpose with power to produce!
Are there ID or minimum age requirements to enter the event?
All are welcome. There will be no child care providers available.
Do I have to bring my printed ticket to the event?
Yes. Please have your either your printed ticket or eticket on hand upon arrival to the event.
-What is the attire for the event?
We are a conference that is prepared to put in work! Dress comfortably. Tees and jeans are welcome.
Can I register more than 1 person at a time?
Yes, You may register up to 9 people but payment can only be made by one purchaser at time of checkout For groups of 10 or more, please contact us at prophetkellyturner@gmail.com and we will personally meet that need.
-I purchased a ticket and I am unable to attend.
Due to items included in registration to the conference tickets are non-refundable but transferrabe.