Description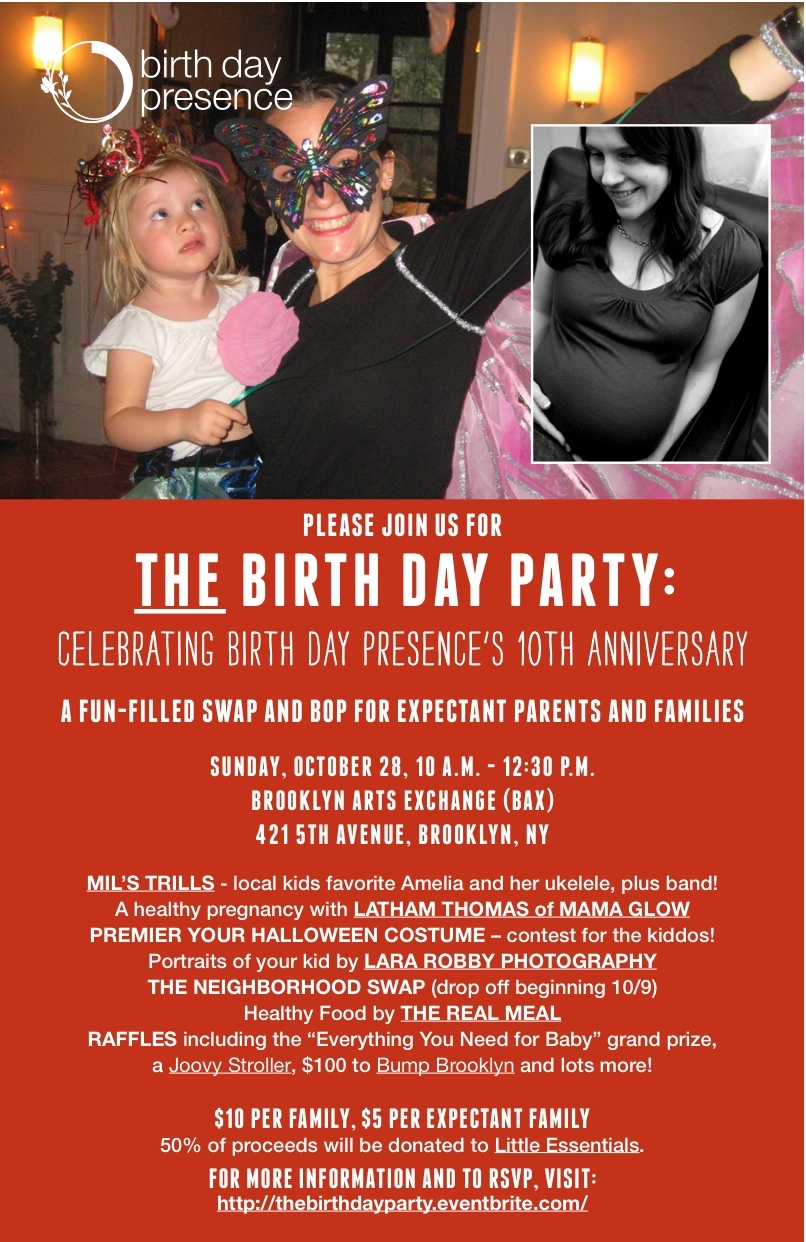 In honor of our 10th Anniversary celebration..
We're welcoming you to join us at a fun-filled SWAP and BOP for EXPECTANT PARENTS and FAMILIES featuring:
MIL'S TRILLS - local kids favorite Amelia and her ukelele, plus band!
A healthy pregnancy with LATHAM THOMAS of MAMA GLOW

Premier your HALLOWEEN COSTUME - contest for the kiddos!

THE NEIGHBORHOOD SWAP (drop off beginning 10/9)

Healthy food by THE REAL MEAL

RAFFLES including the "Everything You Need for a Baby" grand prize!

Half of our proceeds from the event will be donated to Little Essentials.
THE NEIGHBORHOOD SWAP
• We welcome maternity to 6 yrs. clothing and baby gear in good to great condition (no tears, not damaged, no stains, working properly if gear).
• Please drop-off 10/9 - 10/26 during Birth Day Presence business hours (Monday and Friday 10am-12pm in SoHo, and Tuesday-Thursday 10am-5pm in Park Slope) or on 10/28 at BAX.
• Leftover items will be donated to Little Essentials – a community-based organization that provides clothing and gear for local families in need.