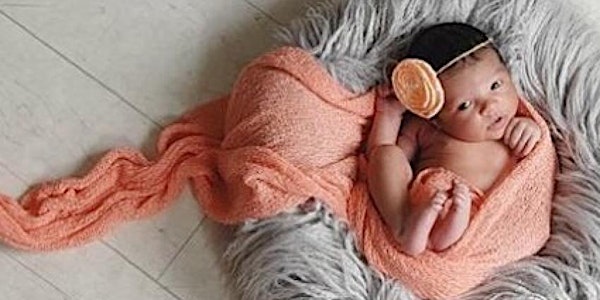 The Birth Center of NJ - Virtual Holistic Birth Classes -
Celebrating birth as it was intended, low interventions and empowered!
About this event
*****As a safety precaution, this class has been converted to an online format*****
Embrace the wisdom and innate knowledge of your body!
For those parents desiring a low intervention birth at The Birth Center of NJ, home or hospital setting these classes were designed expressly for you. You will learn the stages of labor, relaxation techniques, comfort measures, the partner role and the importance of staying low risk. Understanding your birth options and birthing rights will empower you to have your best birth. Obtaining the evidence on birth centers vs hospital births will provide confidence in your choice. 
Testamonials:
"My partner and I attended the Holistic Childbirth Class at the Birth Center and Michelle equipped us with knowledge, best-practices around natural birthing and expert advice on nursing that helped us tremendously as first-time parents. As a result of taking this class, we felt empowered, confident and well equipped to take on the challenges surrounding the birth and the fourth trimester. We highly recommend Michelle as a doula and this class for all soon to be parents."
"I am so grateful for the knowledge I gained taking Holistic Childbirth classes. The classes cover everything from nutrition during pregnancy all the way to breastfeeding once your baby is born. Being able to ask detailed questions about the information and getting answers live from an expert was a huge benefit to me. I had a natural birth and absolutely used the tools I learned during class-mostly about the stages of labor and what to expect, how to make the most of contractions, and how to actually push properly. Lastly, and most importantly-something you won't find online is instruction on specifically how to advocate for yourself when the time comes to give birth. There are so many things that most women don't realize they can ask for/refuse that completely changed the story of my birth, making it more what I wanted. "
(Non Birth Center Patients Are Welcome )
Class Details: $200 -Price is per couple- (pregnant person and partner),
4 x 2 hours sessions weekly beginning from 10:00AM-12:00PM each Saturday 
Each session offers unique topics, please plan to attend ALL 4 sessions to complete the class.
ONLINE FORMAT VIA ZOOM
1) Please download the app to your phone or computer prior to class
2) Attendance and participation is required, VIDEO on at all times, muting is allowed.
NO REFUNDS or REPEAT SESSIONS FOR MISSED CLASSES