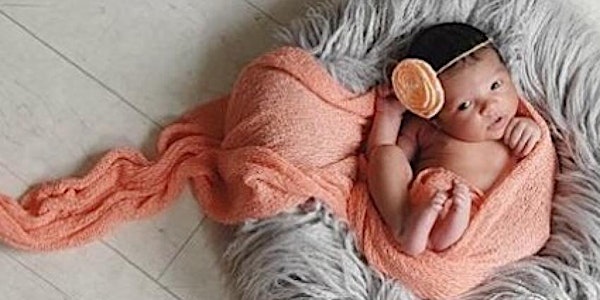 The Birth Center of NJ -Holistic Childbirth Classes
Celebrating birth as it was intended, low interventions and empowered!
When and where
Location
The Birth Center of New Jersey 1945 U.S. 22 Union, NJ 07083
About this event
We follow NJ State COVID regulations, if you aren't vaccinated, please wear a mask during the entirety of this indoor class. If cases persist this class will be taught online.
Embrace the wisdom and innate knowledge of your body!
For those parents desiring a low intervention birth at The Birth Center of NJ, these classes were designed expressly for you. You will learn the stages of labor, relaxation techniques, comfort measures, the partner role and the importance of staying low risk. Understanding your birth options and birthing rights will empower you to have your best birth. Obtaining the evidence on birth centers vs hospital births will provide confidence in your choice. 
Class Details: $225 -Price is per couple- (pregnant person and partner),
4 x 2 hours sessions weekly beginning from 10AM - 12PM each Saturday 
Each session offers unique topics, please plan to attend ALL 4 sessions to complete the class.
What students are saying...
"This class was eye opening; you just don't know what you don't know about birth! My husband and I are so grateful we took this instead of thinking we could just watch some YouTube Videos. Your explanations and 'plain talk' made very medical material understandable, we feel empowered to advocate for ourselves and work toward having the birth of our dreams"
"Steven and I would like to thank you again for the classes that you have provided to us this month. Although I am not due until much later, we appreciate being able to take the classes now. They were something we looked forward to each weekend, and have undoubtedly been helpful in best preparing us for delivery at the BCNJ"
"Truly appreciate your class. Giving us first time parents-to-be much wisdom."
"As a doula I am better able to assist my clients given the detail of the birth process and possible interventions. I was missing that in my doula training and thought I'd need to learn that with experience. I especially loved the advocacy portion and best practices for getting a good latch for breastfeeding. I will be using your placenta care and postpartum guidelines as well"
NO REFUNDS or REPEAT SESSIONS or AUTOMATIC RECORDINGS