The Bionic Law Firm - Marketing at the Intersection of Neuroscience, Cognition, and Design

Friday, March 21, 2014 from 9:30 AM to 11:00 AM
Event Details

The Legal Connection is thrilled to continue the great line up of 2014 speakers for our Lunch n Learn webinars with The Rural Attorney, Bruce M. Cameron and his presentation: The Bionic Law Firm - Marketing at the Intersection of Neuroscience, Cognition and Design.
A long standing contributor to The Legal Connection Newsletter, Bruce is a reformed Biomedical Imaging researcher, a part-time farmer, blogger and accidental rural attorney. He writes about practicing in small towns and rural areas (rurallawyer.com) and law firm technology (llootp.com). His law practice focuses on estate planning, collaborative law and mediation. He and his wife spend their spare time catering to the needs of a herd of horses, two dogs, two cats and one particularly demanding parrot.
In this webinar, Bruce will cover:
What neuroscience tells us about client decision making

How we can use 2 simple cognitive rules to improve marketing materials 

How good user interface design can influence client decision making

That it is not about "marketing" it is about experience engineering

3 simple rules for improving your web site (and similar advertising)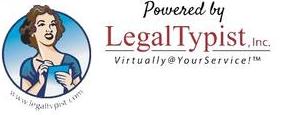 This event is being produced, powered and live text chat moderated by @LegalTypist.
LegalTypist is responsible for the selection, set up, maintenance and administration of web based tech for an ever growing base of US based attorneys and law firms. To learn more about LegalTypist, visit www.legaltypist.com
If this event has already happened, and you are interested in obtaining access to the recording: www.thelegalconnection.com

Have questions about The Bionic Law Firm - Marketing at the Intersection of Neuroscience, Cognition, and Design?
Contact The Legal Connection
Organizer
The Legal Connection ~ where legal technology and people connect.