Event Information
Refund policy
Contact the organizer to request a refund.
Eventbrite's fee is nonrefundable.
An online immersion in the biology and psychology of trauma and resilience, the human nervous system, the vagus nerve, and polyvagal theory.
About this event
Join Dennis Hunter and special guest speaker Andrea Borrero for this unique five-hour online seminar. You'll learn about:
The biology and psychology of trauma and resilience
The human nervous system
The importance of the vagus nerve and "vagal tone"
The latest, cutting-edge insights from trauma therapists and researchers, known as "polyvagal theory"
The emerging understanding of the relationship between fascia (so-called "connective tissue") and polyvagal theory
Simple polyvagal exercises for self-regulation
This training will give you insights into yourself and the ability to better understand and relate to other people and their trauma responses. The seminar is appropriate for yoga and meditation teachers, wellness practitioners, clinicians, therapists, social workers, nurses, physicians, and anyone interested in self-discovery, emotional healing, and helping others.
For members of Yoga Alliance, four CE credits may be acquired from this training.
This seminar will take place on Zoom. The Zoom link will be provided to all registered participants prior to the training. The session will not be recorded. Full attendance is strongly recommended.
No prior experience with the subject matter is necessary.
Suggestions: Bring a paper journal and pen for taking notes, processing your thoughts and insights, and therapeutic doodling. Wear comfortable clothing. Bring snacks, pets, tea or juice, and other comfort items.
IMPORTANT DISCLAIMER: Please note that Information shared during this seminar is for educational purposes only, and is not intended in any way as psychological treatment, advice or consultation of any kind. If you are struggling with trauma and other mental health issues, please seek the treatment of a licensed mental health professional.
PLEASE READ IMPORTANT LEGAL RELEASE AND WAIVER LANGUAGE AT THE BOTTOM OF THIS PAGE. BY PARTICIPATING IN THIS PROGRAM, YOU ACKNOWLEDGE AND ACCEPT THE TERMS OF THIS RELEASE AND WAIVER UNCONDITIONALLY AND IN PERPETUITY.
ABOUT DENNIS HUNTER
Hunter is the founder of CLARITY dharma and meditation collective (www.clarityishere.com), and for almost two decades has taught meditation, mindfulness and Buddhist studies in classes, workshops, international retreats, teacher trainings, private sessions, and online. He lived as a Buddhist monk for two years at Pema Chödrön's monastery in Canada, and he also studied closely with the Tibetan Buddhist teacher Dzogchen Ponlop. Hunter is the author of two books: You Are Buddha (2014) and The Four Reminders: A Simple Buddhist Guide to Living and Dying Without Regret (2017). He is also an experienced practitioner of sound healing, and has facilitated hundreds of sound meditations and sound healing sessions for individuals and for groups as large as 400 people. Hunter works with Warrior Flow and The Warrior Flow Foundation to deliver trainings and education in trauma-informed yoga, traditional yoga philosophy, and more. Hunter is also an intuitive with 37 years of experience in Tarot consultations. Follow Hunter on Instagram: @dennishunterofficial
ABOUT ANDREA BORRERO
Andréa received both her 200-hour (2007) and 300-hour (2008) certification from New York Yoga under the guidance of Kristin Leal. In addition, she has completed teacher trainings with David Swenson, Shiva Rea, Jill Miller, Scott Harig, Yogi Charu, and Maty Ezraty. She is passionate about the innate body intelligence we all possess and anatomy as a means of connecting deeper to our own personal journey. She brings an ever-expanding knowledge of bodywork and physiology to her classes and private sessions, specializing in Thai Yoga Bodywork and Marma Point Therapy. Andréa is also a Certified Personal Trainer, through NASM (National Academy of Sports Medicine,) and is currently working on her Herbalism and Integrative Nutrition Health Coach certifications. Follow Andrea on Instagram: @oneverseyoga
ABOUT WARRIOR FLOW
Warrior Flow originated as a style of Vinyasa flow developed by Adrian Molina in the early 2000's in New York City. It grew quickly into a "studio without walls", encompassing trainings, education, workshops, community activism, destination retreats, online resources, and raising awareness for causes such as homelessness, mental health and a more inclusive approach to yoga. Currently Adrian and his husband Dennis Hunter reside in Miami Beach, FL where they continue to expand the core values of Warrior Flow via online classes, workshops, articles, and being involved with community outreach. Follow Warrior Flow on Instagram: @warriorflowofficial
NOW, THE LEGAL STUFF....
RELEASE AND WAIVER:
ATTENDEE HEREBY RELEASES, WAIVES AND FOREVER DISCHARGES ANY AND ALL LIABILITY, CLAIMS, AND DEMANDS OF WHATEVER KIND OR NATURE AGAINST WARRIOR FLOW LLC AND ITS AFFILIATED INSTRUCTORS (INCLUDING BUT NOT LIMITED TO DENNIS HUNTER, ADRIAN MOLINA, ANDREA BORRERO), PARTNERS AND SPONSORS, INCLUDING IN EACH CASE, WITHOUT LIMITATION, THEIR DIRECTORS, OFFICERS, EMPLOYEES, VOLUNTEERS, AND AGENTS (THE "RELEASED PARTIES"), EITHER IN LAW OR IN EQUITY, TO THE FULLEST EXTENT PERMISSIBLE BY LAW, INCLUDING BUT NOT LIMITED TO DAMAGES OR LOSSES CAUSED BY THE NEGLIGENCE, FAULT OR CONDUCT OF ANY KIND ON THE PART OF THE RELEASED PARTIES, INCLUDING BUT NOT LIMITED TO DEATH, BODILY INJURY, ILLNESS, ECONOMIC LOSS OR OUT OF POCKET EXPENSES, OR LOSS OR DAMAGE TO PROPERTY, WHICH ATTENDEE'S HEIRS, ASSIGNEES, NEXT OF KIN AND/OR LEGALLY APPOINTED OR DESIGNATED REPRESENTATIVES, MAY HAVE OR WHICH MAY HEREINAFTER ACCRUE ON ATTENDEE'S BEHALF, WHICH ARISE OR MAY HEREAFTER ARISE FROM ATTENDEE'S PARTICIPATION IN THIS PROGRAM. BY PARTICIPATING IN THIS PROGRAM, ATTENDEE ALSO HEREBY GRANTS WARRIOR FLOW LLC AND ITS AGENTS THE UNRESTRICTED RIGHT TO FILM, RECORD, PHOTOGRAPH OR OTHERWISE CAPTURE STILL OR MOVING IMAGES OR SOUNDS FROM THIS EVENT FOR MARKETING PURPOSES, INCLUDING THE RELEASE TO USE ATTENDEE'S LIKENESS OR PHOTO IN CURRENT OR FUTURE MARKETING EFFORTS.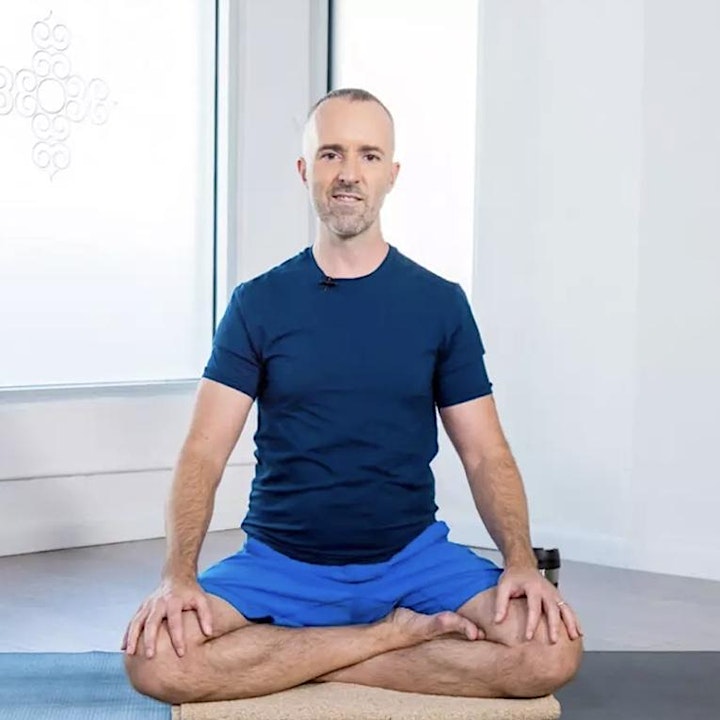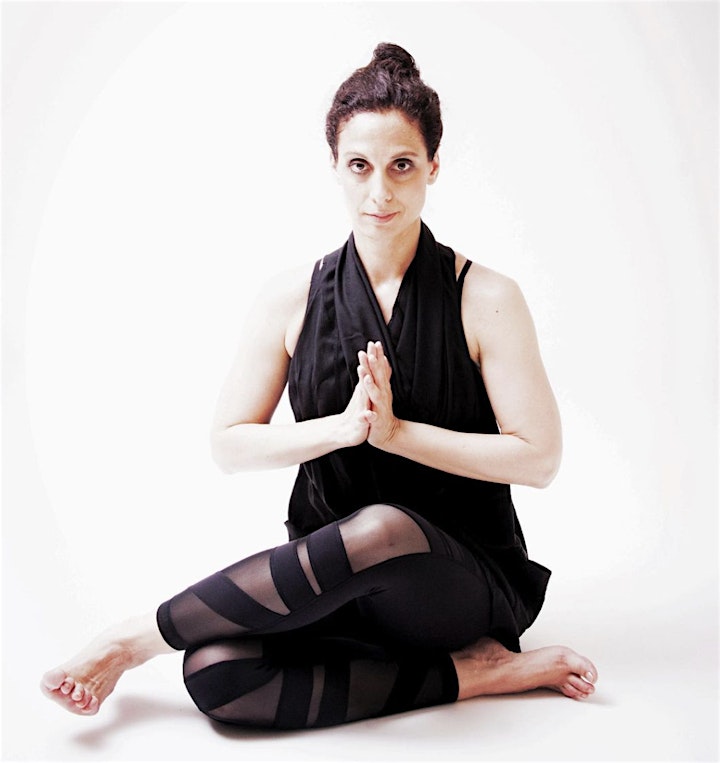 Date and time
Location
Refund policy
Contact the organizer to request a refund.
Eventbrite's fee is nonrefundable.