Description
The Biggest and Best Irish Block Party of SF has bestowed upon us!
It is only free when you arrive before noon!
Get your magical green shirt and hop down to downtown SF to watch the Parade and come to Irish Bank for a great Alley Party where 2 streets have been blocked off to create the 4th largest Irish Block Party in the USA.

It is so much fun you will forget that your in SF for a second and think you are in a small Irish Town that went to Wonderland.

In the beginning there will be great music from noon-3pm from The Quiet Men
and then from 3pm - 7pm The Watch.
They are fun!

Then at 7PM It is time for true Dutch Legend Marc van Brabant who has survived in the first years of his DJ Career solely from working in Irish Pubs around the world. Marc has drank beer from the smallest pub in Northern Ireland to the Irish Pub at Burning man.

Marc has played with several Irish Bands from the Cullan Hounds to the Watch. He has done fundraisers for the Irish Community in times of need and brought hurlers and gaelic footballers together for many years on Sunday night at Local pubs such as Dueces and Blackthorn when the Irish Pride and flag still was raised and Irish and the Irish American Community partied hand in hand, beer after beer, and danced dance after dance into the wee hours of the DJ Marc van Brabant crazy mixing style of Emotions that will guarantee a super mix blend of nostalgic hits, super duper deep house beats, and the latest sound from Amsterdam with an Irish Twist to it.

You just never know what he will play next, that is one of the reasons DJ Marc van Brabant is one of the only DJ's that can do a 6 HOUR set and still have energy to do a 7th our without repeating any songs in a series of top 40 hits. NO this DJ born in Holland who does not know better than doing at least 4 hour sets will push the envelop in Techno, House, Deep, Techhouse, EDM, Electronic, Electro, 80's, 90's and super classics intertwined with International Hits you would hear at any Club in Derry or Belfast.

It is a pure Green trip of fun to watch this musical bliss loving man in action. He might not be 18, skinny, and wear a black T-shirt and jump on the table and pump his fist and puts his arms lateral. NO this Man has a HEART of Gold and will wear green. This man has too much respect for the divine oracle of music given to us a gift and he has been blessed to share the music from the past, present, and future with you in order to have the best Block party you shall have. This DJ enjoys the live music of the Wolftones one night and the next night he checking out Prodigy at the Warfield. All music that is good will not escape the continuous hunt for good music that Marc does every day.


So please do yourself a favor and find out what all this magic is about and if you like a good time and you can hang up your critique for once and just have a proper party, people will actually think it is fun and a blast.

Wow knowing that nobody reads more than 4 sentences in these blurbs thank you for reading and yes there are some secret clues where the pot of gold is in the passage.


Up the Irish!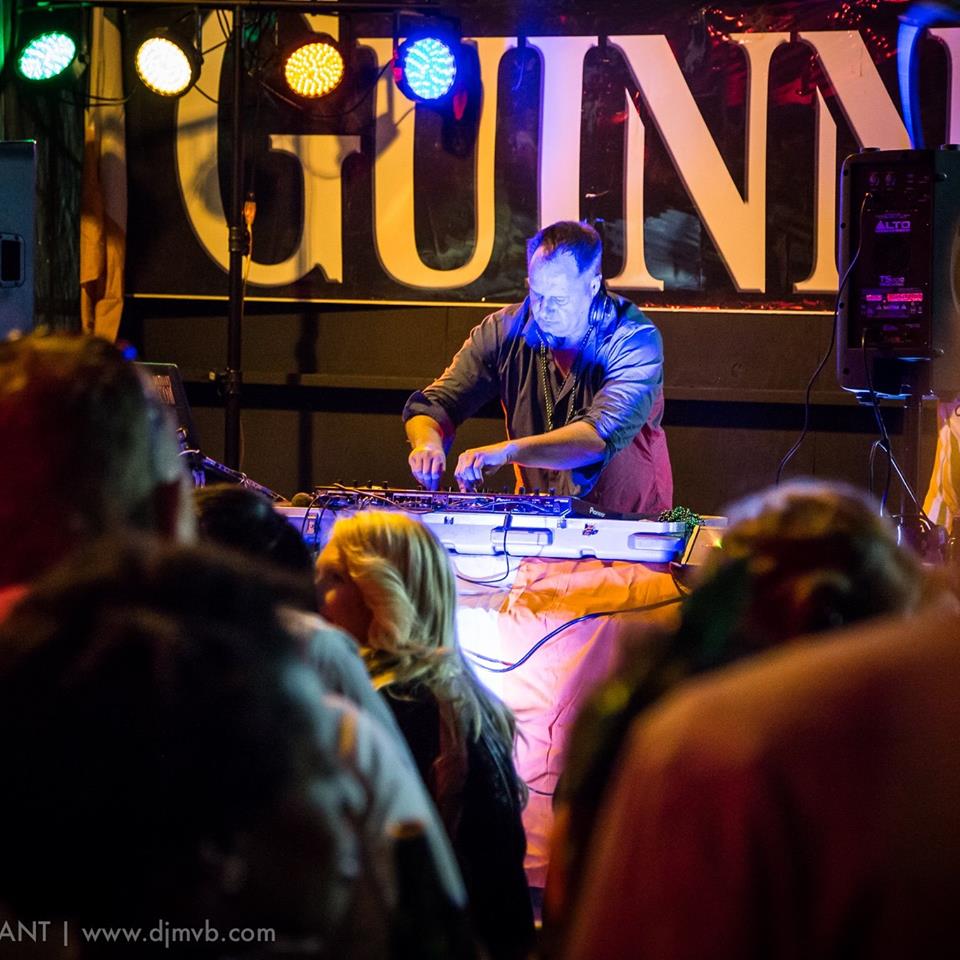 https://www.facebook.com/events/1076612782485274/
Save