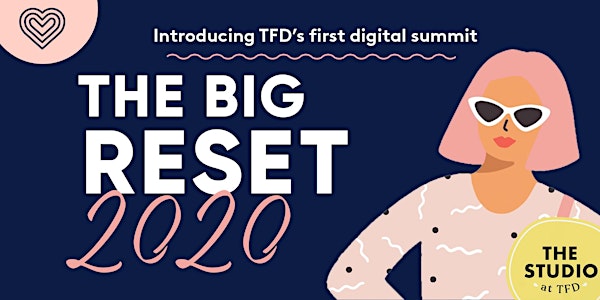 The Big Reset 2020
The Studio at TFD presents The Big Reset 2020, a digital summit to help you take care of your money, mental health, and future self.
Refund Policy
Refunds up to 30 days before event
Eventbrite's fee is nonrefundable.
About this event
On October 16th, 2020, The Financial Diet is hosting its first-ever digital summit — a day of workshops, live mentoring, and fun activities to help reclaim your future and hit the reset button on what has been a uniquely difficult year. From investing in a COVID economy, to emergency-proofing your money, to mental health strategies that make any crisis more manageable, this all-day summit will give you the tools you need to reset your direction and move towards a more sustainable and healthy 2021.
You may not be able to control the world you live in, but you can control how you move through it. And the TFD fall summit is exactly what you need to move through the world in a much better way.
Full lineup for The Big Reset 2020 just announced!!
This ticket is non-refundable and we do not accept price adjustments.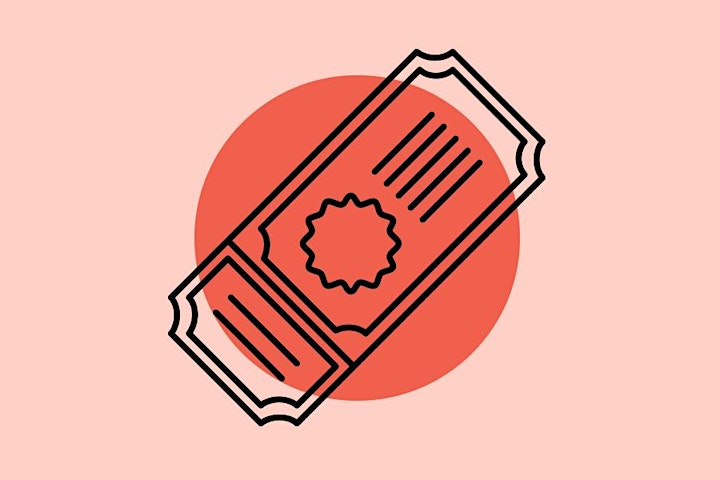 What Your Ticket Gets You:
Access to 15+ engaging sessions led by experts in the financial, lifestyle, creative and mindfulness industries
A hands-on downloadable workbook that outlines the tools and resources needed to mindfully and strategically save and invest money
Limited access to Live Q&A sessions with panelists (more details below)
Access to the sessions and community network following the event
Virtual gift bag to use before and after event
Reminders:
This digital summit will take place from 9:00am - 7:00 pm (EST). Please make note of your time zone.
And, in case you can't make it, ticket holders will have access to the panels for a limited time following the event.
Additionally, you will receive an email closer to the event date inviting you to access the event online.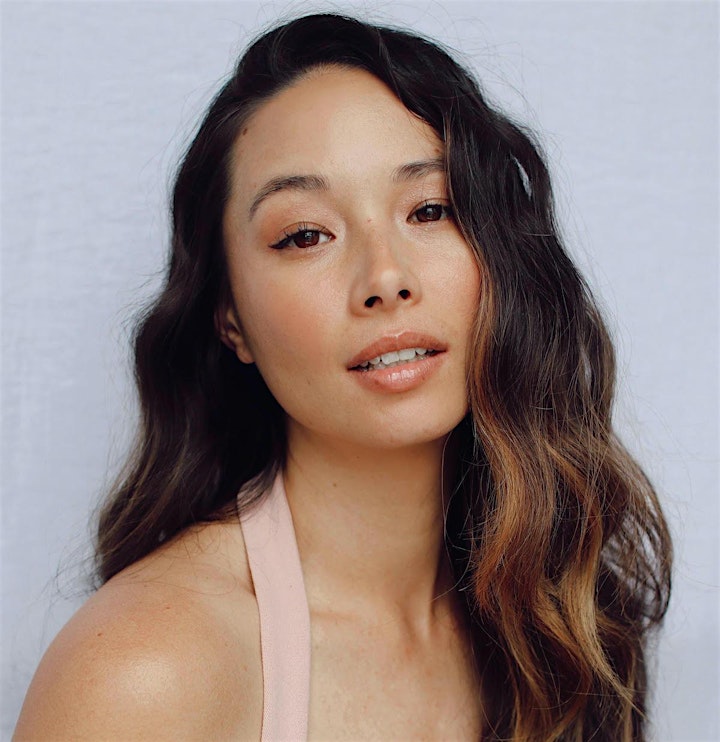 Aja Dang's Bio:
Aja Dang started her career in entertainment as a host and TV personality for well known publications and networks like Maxim Magazine, FX Networks, and Fox Sports. With her expertise and love for healthy living, organic beauty regimens, and a killer fashion sense, she has taken the challenge to share all of this, including her financial journal across her growing 1.2 million audience on her social platforms. Going through her own financial struggle of paying off $200,000 of debt, her followers look to her to reach their own financial goals. Some of her top performing finance content include her monthly budget tracker, making money through side hustles and money saving hacks.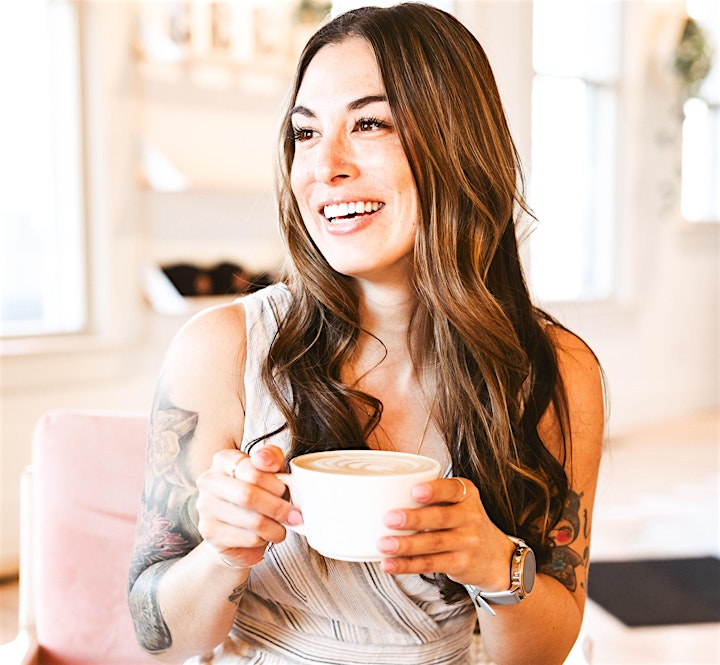 Kumiko Love's Bio:
Kumiko Love is an Accredited Financial Counselor®, successful business owner, blogger, and single mom to her 8-year-old son. Her unique, practical and fun budgeting method and techniques have helped hundreds of thousands of women all around the world take control of their finances, pay off debt, save more money, and build a life they love on a budget they can afford. Kumiko's work & personal story have been featured on Good Morning America, USA Today, ABC,NBC, and Parents Magazine.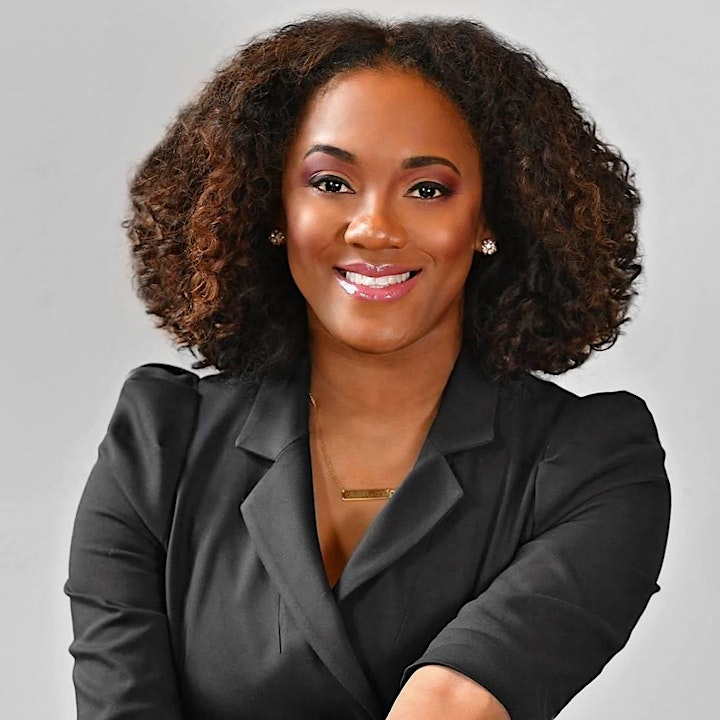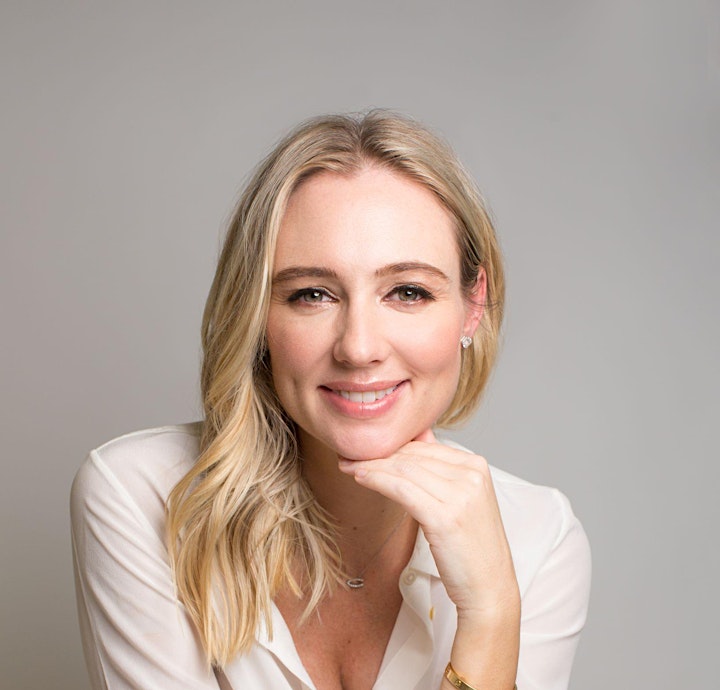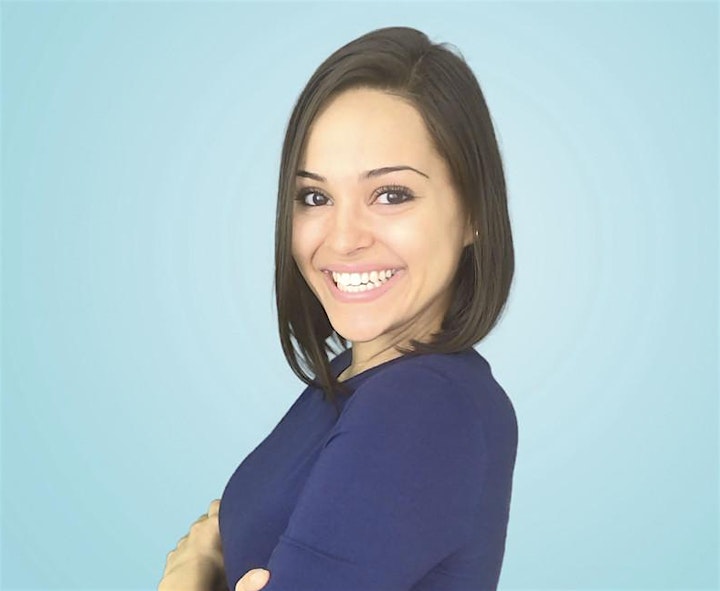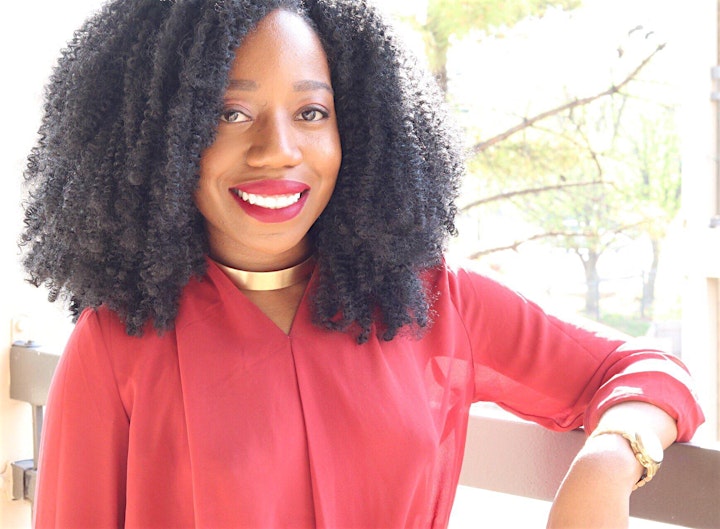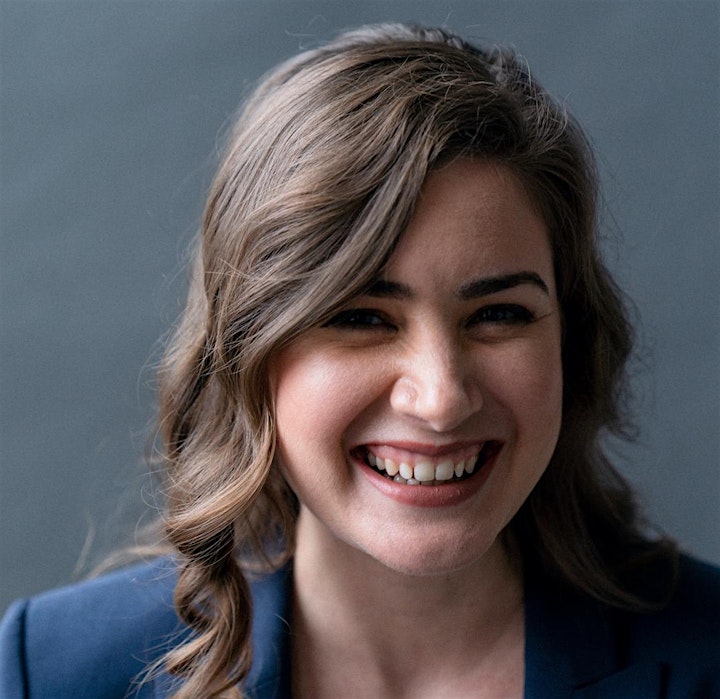 Erin Lowry, Author & Personal Finance Expert, Broke Millennial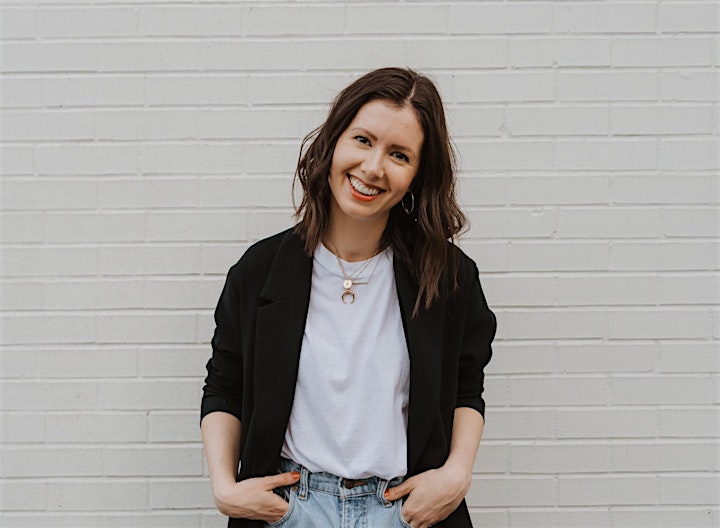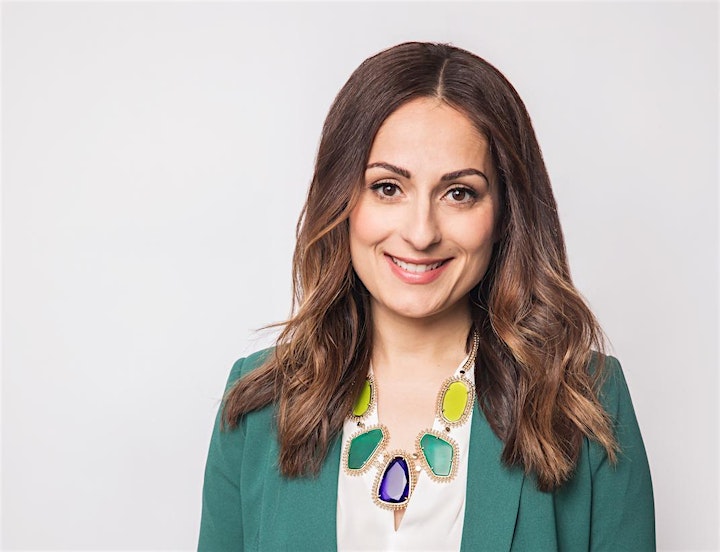 What I Wish I Had Learned Sooner About Money (Panel)
Most people who are good with money will say there's at least one thing they wish they'd started sooner. This segment will bring together some of our favorite money experts to explore the tips, tricks, and tools they could have used earlier on their journeys.
Building the Right Financial Routine at Any Income (Workshop)
As we always say: personal finance is not one-size-fits-all. This workshop will help you develop personal financial routines that fit your *actual* life and goals, rather than an aspirational life that would never be realistic for you.
What It Means To Be A Grown-Up In 2020 (Fireside Chat)
Reaching adulthood has always been a complicated thing to navigate, but in a year when so much has changed -- our expectations, our milestones of adulthood, our stability -- what does this right of passage actually look like? This panel is all about reclaiming the title of grown-up in a year that has made nothing easy.
How To Build Long-Term Wealth, Presented by AICPA (Roundtable)
Even though many of us have actively started investing in retirement, there's still a huge gap between our financial lives and our parents' financial lives at our age. This discussion will offer ways young people can continue saving, investing, and sustaining long-term wealth.
How To Talk Money & Relationships (Even When It's Awkward AF) (Panel Discussion)
Talking about money is never easy, but it can be particularly challenging when it comes to our personal relationships. This workshop will provide information and tools for navigating money issues in your most important relationships, such as with your parents or your partner.
From Passion Project To Side Hustle: Building A Mini Business, Presented by Squarespace (Workshop)
You don't have to self-identify as an entrepreneur or CEO to want more control over your money, or to turn your passions into an extra stream of income. But taking what you're good at into its own little mini-business needs the right tools, which you'll get from these women who've done it themselves.
A 30-Minute Yoga Routine You Can Do From Anywhere, For $0 (Activity)
Anyone can bring more mental and physical wellness into their lives, at any budget. Join yoga expert Danielle Richardson in practicing a routine anyone can add to their schedule.
Becoming The Must-Hire Candidate: How To Build Your Professional Online Presence, Presented by Squarespace (Workshop)
Developing a professional online presence is important for everyone, not just for freelancers and the self-employed. These days, how you brand yourself in-person, on social media, and across the web can have tremendous effects on your career. Learn how to present yourself exactly as you want to be seen, and start landing the roles you really want.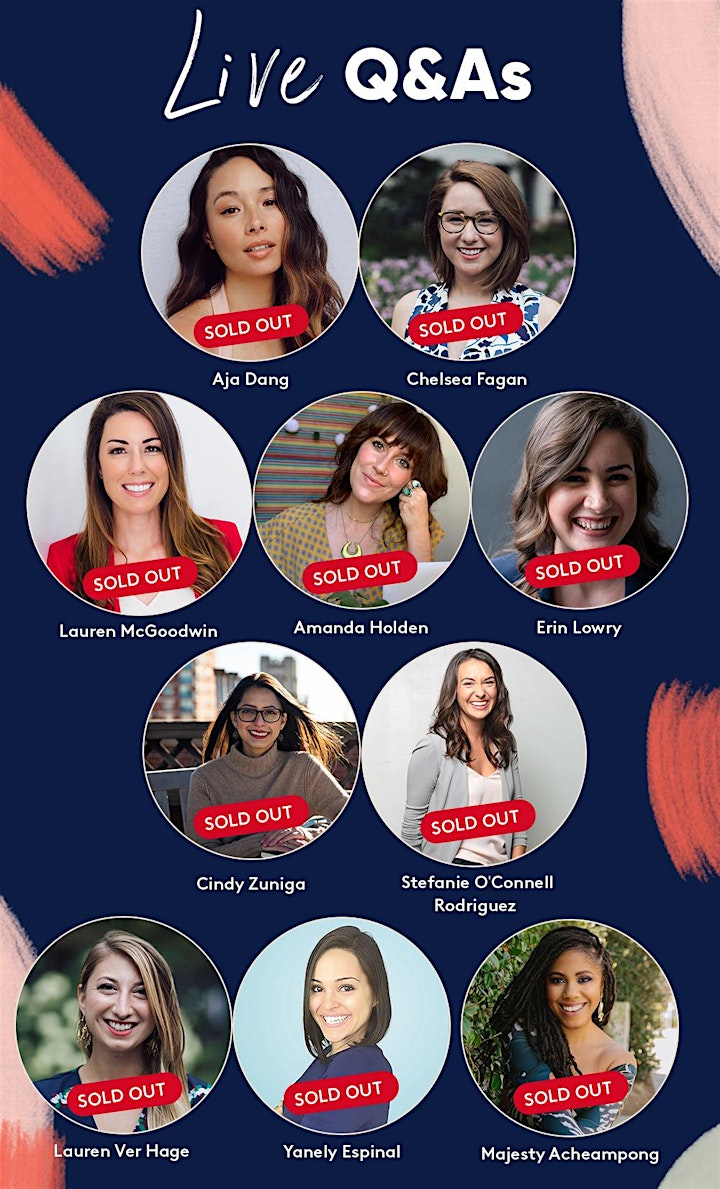 Live Q&A Sessions - SOLD OUT:
The Big Reset 2020 will feature 10 different live Q&As with the below list of money and career experts, which attendees can choose from on a first-come, first-serve basis. Space is limited for each, so make sure to purchase your ticket today!
Money & Career Experts: