Description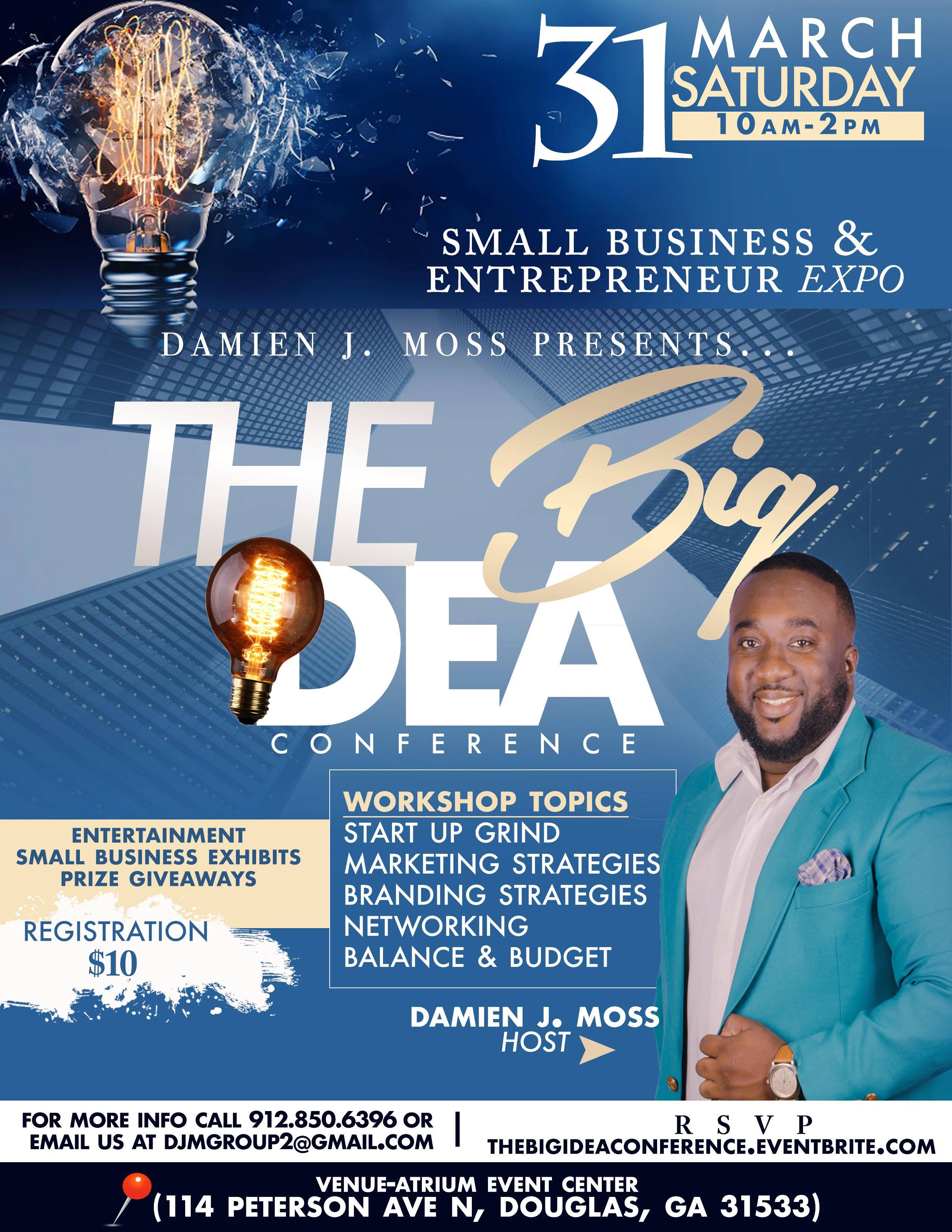 The Big Idea Conference is designed to help entrepreneurs, corporate venturing executives, startup businesses, and others involved in entrepreneurial environments learn what they need to develop big ideas into successful businesses, and how to increase entrepreneurial opportunities. You'll meet top entrepreneurs and hear their stories, you'll build an amazing network, and above all you'll be having some serious fun. This is a must for anyone who wants to start an innovation driven business.
REGULAR ADMISSION is $10 (Upon arrival you will receive a badge with your name on it).
VENDOR OPPORTUNITIES ARE AVAILABLE!
VENDOR #1 is $25 (You will be provided with a (6ft table and 1 chair).
VENDOR #2 is $30 (You will be provided with a (8ft table and 2 chairs).
SPONSORSHIP OPPORTUNITIES ARE AVAILABLE!
THE BIG IDEA SPONSORSHIP PACKAGE ($50) Includes your logo being advertised on the screens during the event and an on stage appearance spotlight for 3 to 5 minutes for you to give information on your business and show off your products. You can either speak or have a video commercial play during your spotlight time.
THIS EVENT IS OPEN TO EVERYONE!