Description
Whether you grow your own marijuana, process the plant or run a cannabis shop, it's not like any other business. Conventional banking isn't possible. Tax credits and deductions aren't available. And investing in the new industry comes with significant risks.
Noelle Crombie, reporter for The Oregonian/OregonLive, will moderate a panel of experts to discuss the complexities of operating a marijuana business in Oregon and what entrepreneurs and potential investors will want to know about financing these new enterprises.
Panelists
- U.S. Representive Earl Blumenauer
- Dave Kopilak, attorney, Emerge Law Group
- Rob Patridge, Chairman, Oregon Liquor Control Commission
- Noah Stokes, CEO, CannaGuard Security
About THE BIG IDEA Series
Issues That Matter. Ideas With Impact.
The Big Idea brings together experts, community leaders and citizens to discuss important public policy issues affecting Oregonians. The yearlong series explores topics chosen by The Oregonian/OregonLive News & Editorial teams.
Presented by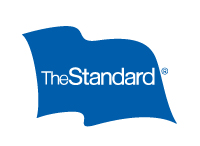 Sponsored by