Description
Join us for the "Big Game" Ad Review - A panel discussion on the best and the worst of this year's "Big Game" advertising and how digital and social media has changed the game day experience and viewing habits. We'll also probe into what marketers did this year to go beyond the: 30 TV spot.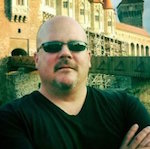 Speaker: Tony Sharp
Speaker Bio: Tony Sharpe spent 12 years as a writer and creative director at FCB Chicago where he worked on over 300 televisions commercials for Quaker, Gatorade, Kraft, Coors, Mattel, and SC Johnson. He created the long-running Windex "Birds" campaign, brought a fresh spin to Scrubbing Bubbles, and helped Raid continue to kill bugs dead all over the world. He's worked on every continent except Antarctica, survived a raging lion, and was once an international hand model. Today, he works as a freelance writer/creative director in Columbus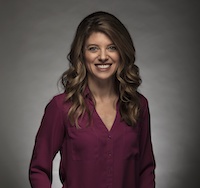 Speaker: Tiffany Vogel
Speaker Bio: Tiffany Vogel is an award-winning Senior Copywriter at Hart & Associates where she has written TV, radio, print, digital, social and fully-integrated campaigns for clients such as The Ohio Lottery, ProMedica, Paramount, Therma-Tru Justice Retail. Her past agency experience includes Detroit agencies Doner, J. Walter Thompson and Ogilvy & Mather where she worked on Ford Motor Company, AutoTrader.com, The UPS Store, and Sirius Satellite Radio among other accounts. When she's not directing voiceover talent, you can find her behind the microphone as a voiceover talent herself.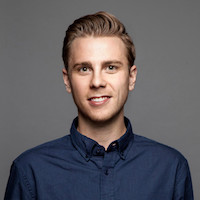 Speaker: Casey Null
Speaker Bio: Casey is an integrated brand strategist. His purview includes brand development and planning, and broad marketing communications efforts. Casey has a real talent for interpreting research and applying those new insights to complex marketing challenges. That's the stuff brands need to rebuild, recharge and refocus to project new confidence pursue new opportunities.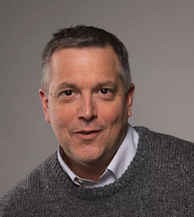 Speaker: Dave Sonderman, Chief Creative Officer, The Shipyard
Speaker Bio: Dave inspires, leads, and cajoles agency and client teams with a belief that big creativity is still big creativity, no matter what kind of car it drives. Throughout a 26-year career, his passion for human insights and insistence on "creative without caveats" has led to award-winning, business-building creativity for clients in consumer packaged goods, healthcare, food services, technology, fashion, financial services, and social causes. His storytelling creativity has been recognized by Clio, National ADDY, NY Festivals, Emmy and Cannes Lions.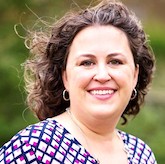 Speaker: Debbie Joreski, Research Manager, Spectrum Reach
Speaker Bio: Debbie Joreski is a consumer marketing expert, data analyst, storyteller, strategist and overall research nerd with over 15 years of experience in the field. She has extensive working knowledge of Cable TV, Broadcast TV, Radio, Online, and Advanced Advertising methods and an in-depth understanding of media research and rating methodology. Debbie is currently the Regional Manager for the Market Research & Insights department at Spectrum Reach.