The Big Fix @ Kepler's Books (Menlo Park)

Saturday, April 21, 2012 from 7:00 PM to 10:00 PM (PDT)
Event Details
 7:30om Saturday April 21, 2012
Cinema Connect and Kepler's Books present…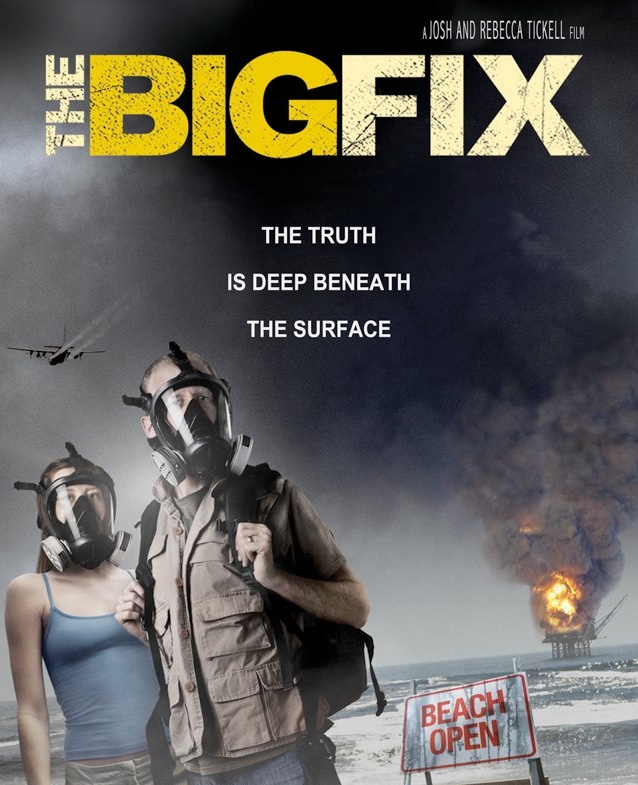 THE BIG FIX
The Truth is Beneath the Surface
An explosive, attention-demanding, feature-length film focusing on the environmental fallout of the BP oil spill.
Produced and Directed by Josh and Rebecca Tickell
 
The Big Fix is a scathing documentary that investigates questions of corporate negligence and political corruption surrounding last year's Deepwater Horizon oil spill and its lingering aftereffects on the Gulf Life.
The Big Fix presents a compelling array of damning testimony by EPA officials, journalist, scientists and politicians as well as emotional scenes of distraught residents experiencing troubling physical symptoms in the wake of the disaster.
Venue

Kepler's Books
1010 El Camino Real, Menlo Park, CA
Evening Schedule
7:00pm - Doors open
7:30pm - Film and post-film dialogue
Tickets
Advance - $12; Door - $16
Free tea and parking
Film Synopsis

On April 22, 2010 the Deepwater Horizon offshore drilling rig sank into the Gulf of Mexico creating the worst oil spill in history. Until the oil well was killed on September 19th, 205 million gallons of crude oil and over 1.8 millions gallons of chemical dispersant spread into the sea.
Despite a slick campaign convincing people that the Gulf have been "made-right", oil is still washing ashore, shrimp are coming up full of oil, and people are still getting sick. The fate of Gulf-Coast ecosystem and the residents hinge on getting the truth out. The Big Fix sounds the warning of an environmental cover-up that will likely be repeated with deepwater drilling, fracking and extraction from tar sands unless we act now.
By exposing the root causes of the spill, filmmakers Josh and Rebecca Tickell un-cover a vast network of corruption.  The Big Fix is a damning indictment of a system of government led by a powerful oligarchy that puts the pursuit of profit over all other human and environmental needs.
When & Where

Kepler's Books
1010 El Camino Real
Menlo Park, 94025


Saturday, April 21, 2012 from 7:00 PM to 10:00 PM (PDT)
Add to my calendar
Organizer
TRIBALIZE: Regenerative Community Summit is the thought leadership summit for those who are designing, developing and collaborating on the next generation of new culture living projects.
 More specifically, TRIBALIZE will:
- Convene the regenerative community sector participants together
- Build the relational trust field of those participants
- lluminate sector challenges and trends
- Showcase best practices, business models and case studies
- Incubate projects and match individuals with aligned projects
- Amplify sector trends to the media
- Consider necessary political actions to impact industry growth