Description
The BIG Coastal Cleanup is a yearly event proudly organised by the Amriteswari Society Singapore's youth wing, AYUDH. This year, we aim to cover 1.5km of East Coast Park and pick up at least 100kg of beach litter.

Why are we doing this?
Every year, large amounts of non-biodegradable rubbish are dumped into the oceans, killing seabirds, whales, dolphins, seals, and other marine life, all around the world. Just like you would not want to live in a home filled with others' inconsiderate litter, a natural environment means a safer and healthier home for plants and animals.
Volunteers are invited to join us for a morning of cleaning the beach and helping to restore the natural beauty of our Singapore coastline! Thereafter, you're more than welcome to join us for our vegetarian barbecue lunch and a fun-filled afternoon of games and music as we hope to build and foster friendships amongst like-minded people.
As no cleanup tools will be provided, please do bring your own such as:
1) Plastic rubbish bags (at least 5)
2) Tongs (preferably long ones for picking up rubbish with ease)
3) Gloves (latex material is advised)
Please also ensure that you bring your own necessities (e.g. small backpack, wet tissues, mosquito repellant, water bottle, umbrella, poncho, and sunscreen). Do wear comfortable clothing, keeping our hot weather in mind.
Meeting point will be at Area B, BBQ Pit 1.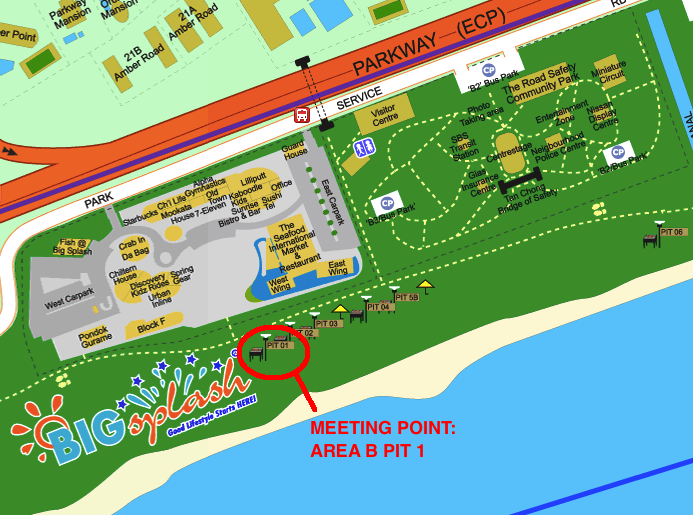 For enquiries, please contact:
Barath - 9384 0670
Lakshmi - 9003 2558
Come join us in our fight to protect our beautiful environment and raise awareness through our actions! See you there!
---
By providing your personal data (or those of your children or ward) to Amriteswari Society, Singapore (the "Society"), whether in writing, by email or other electronic means, you consent to the Society's collection, use and disclosure of your personal data for the purpose of your membership in the Society; your participation in the Society's activities and programs; and for the Society's administrative purposes (collectively the "Purposes"). You further consent to the Society transferring your personal data to any third party engaged by the Society to assist the Society in carrying out the Purposes. The Society will at all times be primarily responsible for your personal data. The Society respects your personal data and will not use your personal data for any other purpose except the Purposes.



If you wish to withdraw or limit the consent given above, please write to us at: amrita@amma.org.sg