Description

THE BIG CHEESY RETURNS!
March 23rd - 24th / 12:00-7:00pm / $25 tickets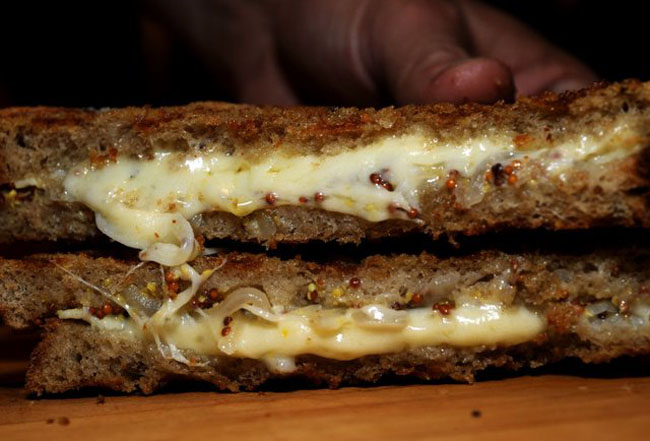 The 3rd annual Big Cheesy grilled cheese competition returns to Openhouse Mulberry Saturday March 23-March 24. Featuring the city's best sandwich makers, including the champions from Big Cheesy 2011 (Milk Truck) and Big Cheesy 2012 (Melt Shop), you taste all seven but only get to pick one as your favorite! Big Cheesy is the People's Champs Award for grilled cheese sandwiches in NYC, and this year our lineup is absolutely delicious.
Featuring: Keith Klein's Milk Truck, Lucy's Whey, Melt Shop, Murray's Cheese Bar, Say Cheese UWS, Sons of Essex and 'wichcraft. And, Brooklyn's own Sixpoint Brewery.
The Big Cheesy is March 23 + 24 from noon to seven pm. Tickets are $25, same as last year (no inflation, and these aren't gas prices!), and you'll get one hour to taste, sample, discuss, marinate on all the creative recipes and celebrate the classic American sandwich. Sixpoint is coming through with Sweet Action, Bengali Tiger, Crisp and Righteous Ale. A beautiful afternoon for all!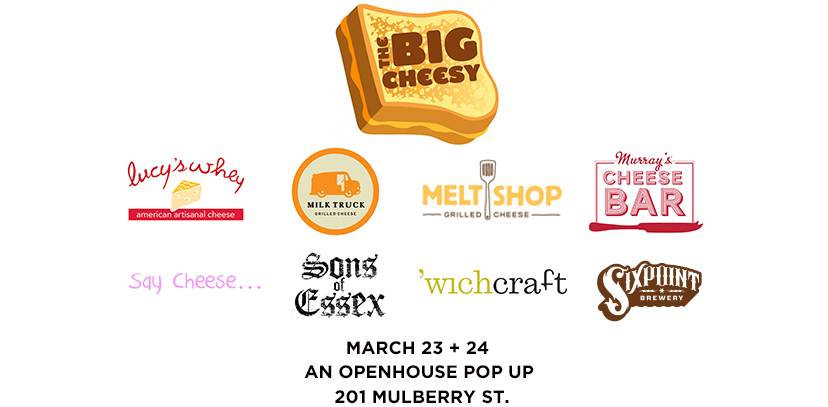 Organizer of THE BIG CHEESY
OPENHOUSE is the pop up pioneer with spaces on Mulberry, Bowery and Broome. We just finished up the 3DEA 3D Printing Pop Up at the Eventi Hotel, too. Join more than 20,000 fans on your social media pleasure of choice: Facebook, Twitter, Tumblr, Google+. Hit us on the webs at openhouse.me or say hello at info@openhouse.me.