Location
Sheraton Sand Key Resort
1160 Gulf Boulevard
Clearwater, FL 33767
The place to get your ASK together and prepare yourself for the YES. Remember everything you need to succeed will be in the room.
About this event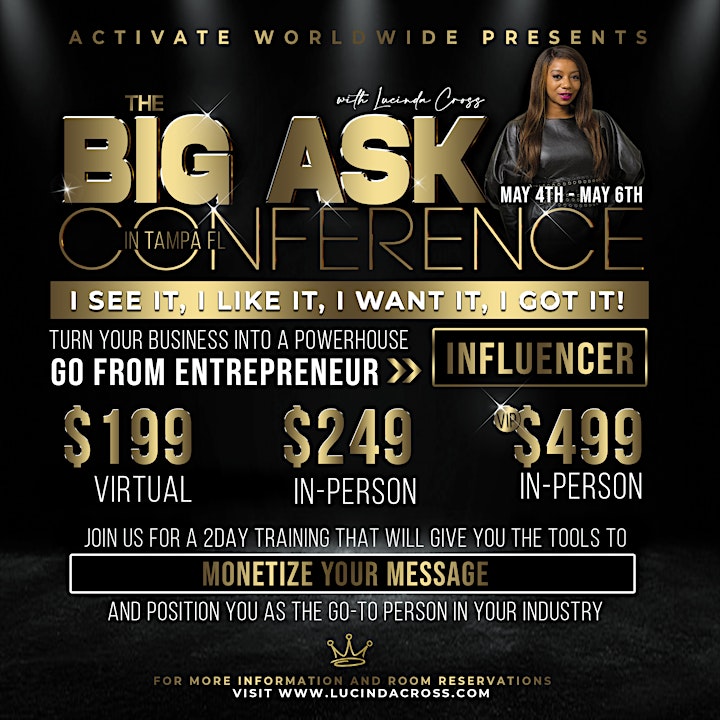 Join the Big ASK conference experience hosted by Lucinda Cross a two day LIVE inperson event, that has several panel discussions, a pitch session, hands-on workshops and interactive activities, ofcourse music breaks, and a few surprise giveaways.
The Big ASK Experience is hitting on the interactive front, and we look forward to bringing you into the full experience. The time is now to get your ASK together and breathe some life, love, and light into your world!
The Big ASK is exciting to bring this experience to you in the comfort of your home. Same dopeness! A new platform, same greatness, and even greater Results!
Big Media
Big Money
Big Message
LIMITED SEATS
75 IN-PERSON
200 DIGITAL