Location
NovaCopy
4251 West John Carpenter Freeway
Irving, TX 75063
Description

September 12, 2013, NovaCopy, Irving, Texas
This full-day one of a kind workshop will assist you with the essentials you need to become a pro at all 3: LinkedIn, Twitter, and Facebook.
IA certified LinkedIn Speaker Lucinda Ruch will show you how to:
"Dress for Success on LinkedIn"

with a roadmap to navigating LinkedIn. Focused on the individual. It's not a resume so think differently. Branding for the most ROI. What do I have to do to make business development work effectively? Making the most of your touch points in the shortest time. Top 3-5 Common Mistakes long time LinkedIn Members are oblivious to.
Twitter speaker John Sparks will show you how to:
"Twitter Power Party".

Register a Twitter account, create a Twitter Profile, and Brand Yourself on Twitter.

Learn and Explore the Twitter Browser.

Find People to Follow.

Get Followed Back.

Send a Tweet and Tweet Across Language Barriers.

Differences between a Tweet, Retweet, Mention, and Direct Message and when to use each one.

Using HootSuite to schedule your tweets around the clock to get the most response.

Twitter Etiquette.
Lissa Duty will show you how to navigate your Facebook Profile and Facebook Page confidently and effectively. Focusing specifically on:
"Facebook Profile & Page to socialize, target & attract fans":

Understanding the Facebook Newsfeed. Who sees What & When. Controlling your Facebook Privacy and your Newsfeed. SEOing your Facebook Profile. Posting targeted status updates.

Creating an SEO optimized Facebook Page. Engaging Timeline Cover Photos. Understanding Facebook Page Newsfeed Reach. Marketing strategies to gain fans "Likes". Status updates: What to post, when to post, and how often.

You'll have a chance to ASK your Facebook Profile and Facebook Page Questions and get your answers in this part of our session.
You'll have a whole day to get to know your Trainers. They are frequent Public Speakers, Authors, and consultants who have a strong passion for helping their clients. They have appeared on various radio and TV shows, but don't let that bother you - They love nothing better than working closely with their clients on their social media challenges. Better yet, they love to watch the smiles on their students' faces as their students learn more about social media. It's a great day when their students complete class with the confidence and passion to make their social media drive results!!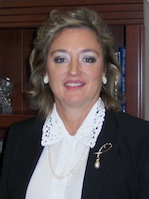 Lucinda Ruch, specializes in transforming business strategy into results. Her LinkedIn accolades include: I.A. certified, Top Most Recommended and LinkedIn accredited her in the "Top 1% Viewed". She has not only spoken to 100's of groups, taught 1000's, coached/trained 3 Inc 5000 recipients, she has a client base on 3 continents. She's keynoted the Co-Founder of LinkedIn at her social media seminar. Catch her on TV Business Spotlight or replay her radio shows. Read more about her –www.LinkForSuccess.com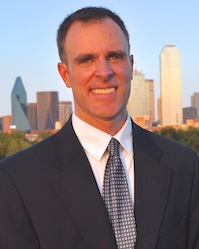 John Sparks, is a nationally recognized Social Media Specialist and educator, owner and operator of Online ImageWorks. He has one of the largest organically grown Twitter followers in the Dallas area. John provides companies and individuals social media coaching, consulting, assistance with content creation, SEO, branding, and social media management. Before starting Online ImageWorks, John worked as a T.V. news producer, corporate trainer, and school teacher. Follow him online @IAmJohnSparks. Read more about him –www.OnlineImageWorks.com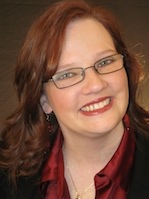 Lissa Duty, is a Social Media Marketing Strategist, enthusiastic Social Media Coach and often referred to by her clients as "the Online Social Coach". Lissa has taught countless individuals in groups, private sessions around DFW and globally how to effectively understand, use and leverage social networking sites, such as Facebook, LinkedIn and Twitter since founding her business, LissaDuty.com in 2009. You can follow Lissa on all the social sites – @LissaDuty. Read more about her - www.LissaDuty.com
Please contact us, the "Big3DFW" for group discounts for parties of 5 or more.
For general questions about the event, call 469-951-7900. For specific questions about the trainers and their presentations contact:
Lucinda Ruch & LinkedIn: LucindaRuch@LinkForSuccess.com / www.linkedin.com/in/LucindaRuch
John Sparks & Twitter: John@OnlineImageWorks.com / www.twitter.com/IAmJohnSparks
Lissa Duty & Facebook: Lissa@LissaDuty.com / www.facebook.com/LissaDuty
Thanks to our hosting location:

Copiers & 3D Printers
NovaCopy 4251 W John Carpenter Fwy Irving, TX 75063 (214) 276-0720
Ticket Policy: Tickets are non-refundable and non-transferable. Contact the organizer for questions or concerns prior to registering for the event. Speakers, presentation descriptions and session times are subject to change. By purchasing this ticket you agree to the following: In the event that The Big 3 DFW Workshop cancellation occurs, you will be eligible for a refund of the price paid for your ticket. The ticket price refund represents your sole remedy for any losses you might incur as a result of cancellation. You agree that your likeness can be used in event promotion, at future events and shared on the Internet. - See more at: http://big3dfw.com/#sthash.W4YiOKLu.dpuf