The BIDEN Tax Plan- How will it AFFECT Real Estate & Real Estate Investors
Sales Have Ended
Ticket sales have ended
Ticket Sales have Ended under this Ticket Type
Sales Have Ended
Ticket sales have ended
Ticket Sales have Ended under this Ticket Type
The (proposed) BIDEN Tax Plan - How will it Affect Businesses, Real Estate & The Real Estate Investor with Tax Attorney John Hyre
About this event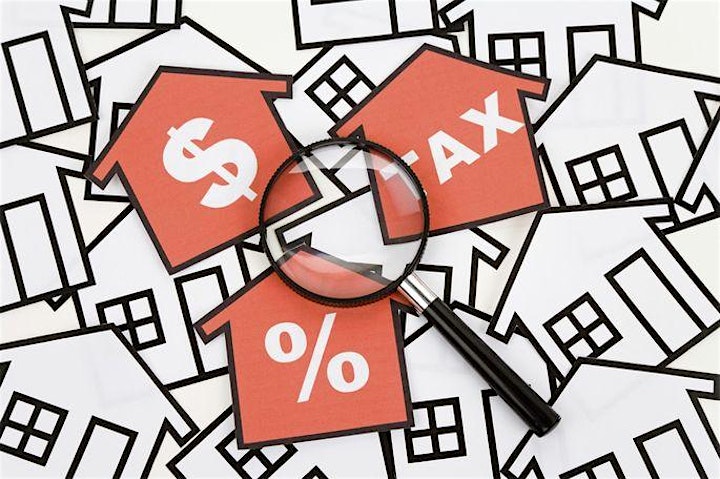 THIS WILL BE A SPECIAL BAWB SPONSORED VIRTUAL ONLINE ZOOM WEBINAR
Log On a little Early if you can
7:00 Pm PST the Webinar starts and ends by 8:30 Pm PST
Thursday April 15th, 2021
The (proposed) BIDEN Tax Plan -How will it Affect Real Estate & The Real Estate Investor...
Don't miss this opportunity to listen and learn from a savvy seasoned Tax Professional who regularly works with Businesses and Real Estate Investors into what he is preparing his clients for in today's ever changing Real Estate marketplace.
The (proposed) BIDEN Tax Plan -How will it Affect Real Estate & The Real Estate Investor
Speaker:
Tax Attorney Extraordinaire
John Hyre, ESQ
Real Estate is an EASY Target for Congress So Buckle UP- Changes are Coming!
During this Discussion you will learn:
* Will this plan Build America Back Better or Will It?
* Expecting Favorable Capital Gains Tax Treatment-Guess Again
* What will happen with IRC section 1031 and Tax Deferred Exchanges
* Will IRC Code section 121 survive?
* Will those who inherited a property still receive a "Stepped Up" Basis?
* I Have a Highly Appreciated Property-What are some of my Tax Strategies and options to avoid Taxation (confiscation)
* Is it Time to "Split" income and minimize Taxation ?
About John Hyre:
John Hyre is an exceptional tax attorney with 24 years of experience. Prior to venturing into private practice, John worked for a Fortune 500 company as Tax Counsel and for two of the "Big Three" accounting firms as a Tax Consultant. John has been involved in tax planning for start-ups, large corporate and partnership/LLC transactions, international transactions, REIT's, and executive compensation arrangements. John also has extensive experience with the taxation of real estate and self-directed IRA's and 401(k)'s. John has successfully defended such clients in IRS audits and Tax Court.
John frequently speaks on the topics of taxation of real estate investors and the taxation of self-directed IRA's & 401(k)'s throughout the United States. John also invests in rental real estate. John is licensed in Ohio. Given the nationwide applicability of federal income taxation, John's clients are from all areas of the United States as well as from overseas.
THIS WILL BE A VIRTUAL ZOOM WEBINAR MEETING!
ANYONE CAN ATTEND
Wed. 4-15-2021 at 7 Pm PST Promptly
IMPORTANT: We have VERY Limited Space in the Online ZOOM Meeting Room and this event will SELL OUT so to assure yourself access PRE-Register ASAP.
Anyone and Everyone Can Attend this Zoom Meeting
This is FREE to BAWB MEMBERS in GOOD STANDING BUT you MUST PRE-Register before the Deadline.
Save $5.00 by PRE-REGISTERING which ENDS Sunday 4-11-2021 @ 11:59 Pm PST
$20 for All Others if PRE-Registered by 11:59 Pm on Sunday 4-11-2021
Thereafter $25.00 to Register.
IMPORTANT TWO STEPS
STEP # 1 -REGISTER THRU EVENT BRITE & PURCHASE A TICKET RIGHT HERE ON THIS SITE
STEP # 2 -You will then receive in the CONFIRMATION email Event Brite sends to you a special ZOOM meeting URL link so you will be able to attend the Zoom Webinar.
VERY IMPORTANT - Now SAVE that Zoom Meeting URL LINK and Mark it down in your Calendar! as you will NEED IT TO Access the Webinar
NOTE: There will be no refunds if you are unable to attend the Live Webinar but a Limited time Replay will be available as long as no technical glitches occur
Date and time
Location
Refund policy
Organizer of The BIDEN Tax Plan- How will it AFFECT Real Estate & Real Estate Investors
BAWB is your source for practical Knowledge, information, discussion, and networking for Real Estate Investors. BAWB is an organization designed to educate and inform both the beginning and seasoned investor
At various times throughout the year, BAWB sponsors some valuable, extremely educational, and downright fun, workshops that cover specialized Real Estate related investment topics and strategies.
These relatively inexpensive workshops are a true real value as they are promoted with a limit on attendance. They are purposely held in a smaller group setting so that attendees can get lots of attention from the instructors and have many of their questions addressed. The networking with otherworkshop attendees at these events is fantastic. We encourage you to support our organization with your attendance.