Description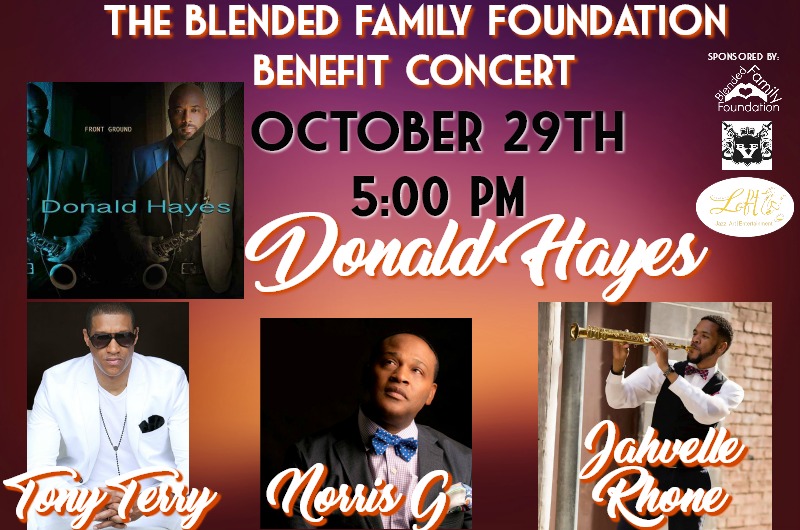 FYI:NO TICKETS WILL BE SOLD AT THE DOOR.An evening of jazz with the internationally known Donald Hayes on the saxophone, this is an event you do not want to miss.
JUST announced, the one and only, Tony Terry will join us & have us MESMERIZED with his soulful, "When I'm With You!"
The inaugural Evening of Jazz Benefit is going to light up Lakeland! We are in need of your support!
The Blended Family Foundation serves students, K-12 all year long by providing food, new socks and shoes, hygiene items and so much more. New this year is our Give and Receive Closet: a program for families to be rewarded for every hour they volunteer at their child's school. Our pilot program includes THREE schools this year. Imagine a small Ross/TJ Maxx at your school, there to provide support for families as they INVEST in their child's education.
Each ticket purchased for the benefit concert will DIRECTLY support students and parents in low income areas throughout Polk County.
KEEP YOUR EYES open...UPDATES happen EVERY Friday!! We would love to SEE your face in the place!