The Best of Utah's Autumn Harvest! A pop up fund raiser for The Green Urba...
Description
After creating two completely sold-out pop-up restaurants in August and September in Utah County, Culinary Crafts moves its October pop-up to downtown Salt Lake for the first time. The restaurant and menu "pops-up" for a single night and then disappears, offering a unique, once-in-a-lifetime experience.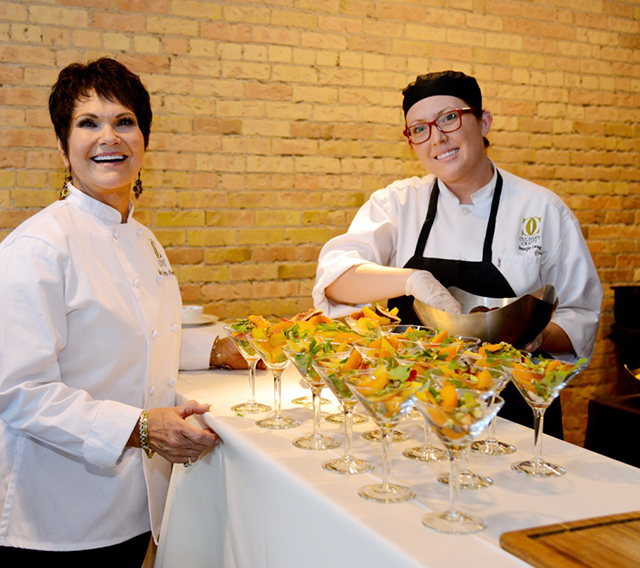 This special evening will take place in the loft-like, brick-lined space in downtown Salt Lake City, Culinary Crafts Tasting Room on Friday, October 23 at 7:00 pm. It is a must for foodies!
Our 10-course dinner menu for October has been created personally by founder Mary Crafts, featuring the best of Utah's October harvest.
We are excited to have an amazing non-profit organization, The Green Urban Lunchbox, partnering with us for our Pop Up! A portion of each ticket sold will go to support this inspiring nonprofit group. In Utah, they run four programs to support urban agriculture and provide hunger relief:
Mobile Greenhouse, a 35-foot school bus that has been converted into a mobile greenhouse, and is used as an educational tool to teach children in the community about agriculture.

FruitShare Program, partnering with SLCgreen and Real Food Rising to help better utilize fruit trees in residential areas around the city. By registering their trees, residents receive help from knowledgeable volunteers in maintaining their trees for optimal yield, as well as help in harvesting. The excess fruit that the homeowner would otherwise be unable to harvest or salvage is shared with local food-assistance programs, feeding those in need.

Back-Farm Program provides elderly community members with local volunteers who work together to convert seniors' backyard space into urban farms. Through the hard work of the Back-Farm's apprentices and the efforts of the homeowners, overgrown yards are transformed into fertile gardens. The elderly participant and the apprentice nurture a relationship and friendship through weekly visits. The vegetables grown are divided evenly between homeowner, volunteers, and local hunger-relief organizations.

Small Farm Initiative is a farmer-training program for young and/or beginning farmers who are interested in making a career out of urban agriculture.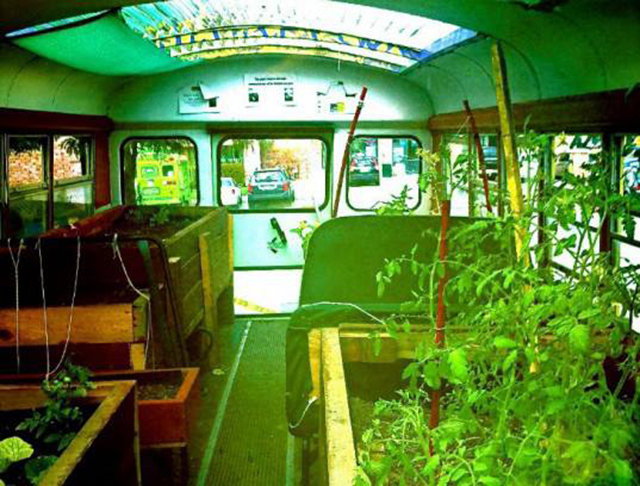 The Green Urban Lunch Box and all of its programs work to educate and motivate individuals regarding issues related to food production and healthy eating. Culinary Crafts shares their mission, and is proud to partner with them on this food-centric celebration.
The 10-course pop-up seated dinner will feature vegetables and fruit from The Green Urban Lunch Box gardens. Rocky Mountain Red Trout, Snake River Beef, a Mezza Luna Salad presentation, and tastings of local cheeses and chocolates are just a few of the delicious offerings.
MEZZA LUNA SALAD STATION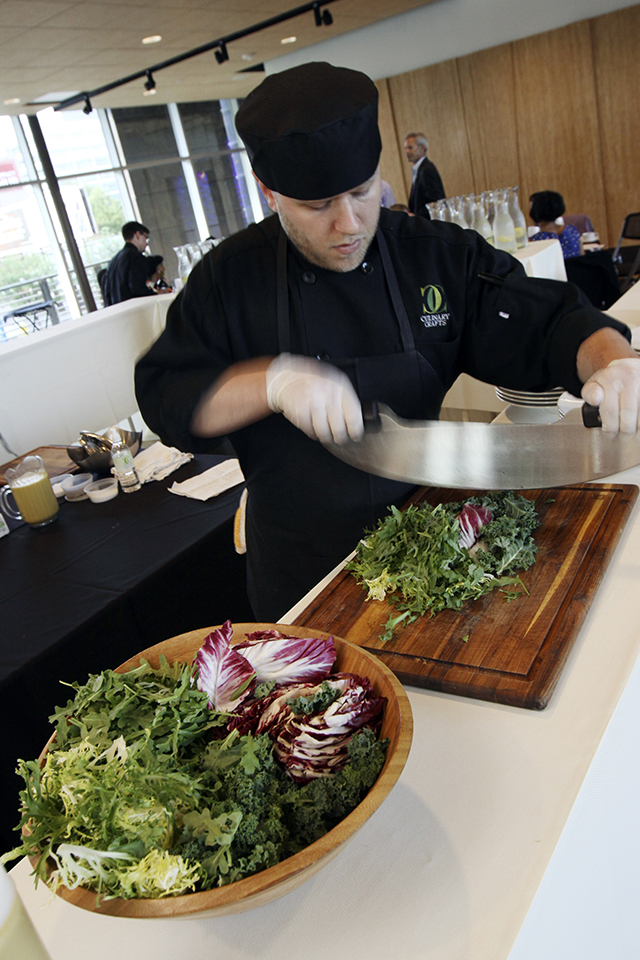 CHEF TORCHED TENDERLOIN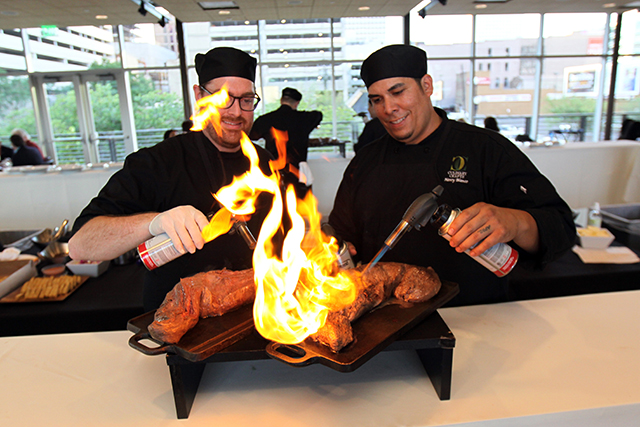 PLATED DESSERT QUARTET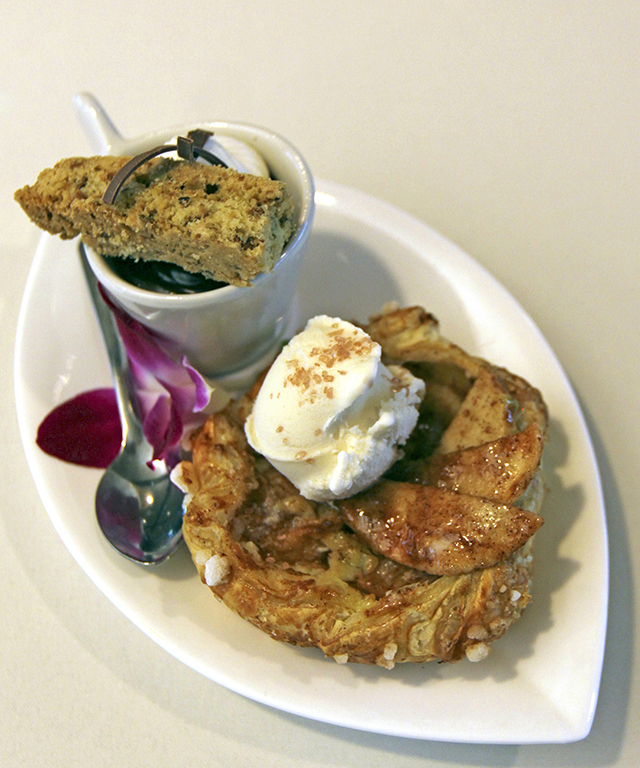 Mary Crafts-Homer, founder and president of Culinary Crafts will be hostess for the evening, guiding guests through the multiple-course extravaganza with her food knowledge and humor. Chef David James Robinson, the new Executive Corporate Chef of Culinary Crafts, will be on-hand to ensure a brilliant experience for all. Shawn Peterson, the Executive Director of The Green Urban Lunch Box, will also be present to share his program and passion with the evening's guests.
In order to attend this exclusive event, tickets must be purchased in advance. They are very limited. Tickets are a special price of $150 for the 10-course feast, and to support The Green Urban Lunch Box. Please note that tickets are selling very rapidly. Guests are strongly advised to act quickly to ensure their spot at this unique farm-to-table event! A special wine pairing created by Culinary Crafts' chefs in collaboration with Certified Sommelier through the Court of Master Sommeliers, Michael Roussin from Bacchus Event Services, will be available for an additional $50 supplement, and a cash bar will also be available.
"A culinary event, one that you shouldn't miss when they bring the concept to Salt Lake in October." – Joshua Jones, Q-SaltLake Magazine
Friday, October 23rd 7:00 pm to 10:00 pm at Culinary Crafts, Tasting Room, 357 West 200 South, Suite 100, Salt Lake City.
To order your tickets (and save your online ticket purchase fee of $9.24), please call (801) 225-6575 or, purchase tickets online at www.CulinaryCraftsPopUpRestaurant.eventbrite.com.
See September's pop up at Culinary Crafts Pleasant Grove headquarters! ---
Organizer of The Best of Utah's Autumn Harvest! A pop up fund raiser for The Green Urban Lunchbox