| | |
| --- | --- |
| The Best of Master Tung's Magic Points | |
Event Details
The Best of Master Tung's Magic Points with Susan Johnson, L.Ac.
Take part in this dynamic classroom experience. Learn the Magic Points of Master Tung Ching–Chang clearly presented by seasoned practitioner Susan Johnson, L.Ac.
 Date & Time:
Saturday and Sunday, April 29-30, 2017 10:00am - 1:00pm and 2:30pm - 6:00pm
Where:
Warwick Hotel (Capital Rooms 3 & 4)
 NCCAOM Certified for 13 CEU's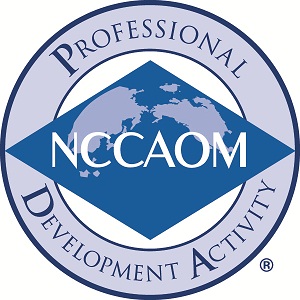 Course Description:
This will be an entire weekend of Susan's very favorite acupuncture points in Master Tung's system presented with precise anatomical location, operative theory, indications, combinations and related case studies. Saturday's session starts with a brief history of Tung's Acupuncture followed by an overview of the energetics employed when using these points. Susan emphasizes the importance of keeping your energetic pathways clear and your point selection minimal. She will deliver a lecture on the five most important operative theories, so that practitioners can begin to understand how and when to choose which points. Sunday afternoon, after basic understanding is more solid, the deeper secrets of Tung's Points are revealed as found in Ling Shu 5 of the Nei Jing. Do not miss this.
This class is designed for both beginning and advanced students and practicing acupuncturists, with new material and interesting case studies providing an action-packed review for seasoned Tung practitioners.  In the beginning stages of learning this point system, students find that it's an invaluable recipe book—it's simple to learn, useful, and effective right away. The complexities and deeper connections of the system become clear as practitioners study these points again and again.  A handout will be provided with material found nowhere else, including: detailed point location, indications and Susan's commentary on her use of the points.
This two-day course provides acupuncturists with an understanding of the energetics employed when using Master Tung's Points, a brief history of this points system, and a wide variety of the most commonly used point combinations.  Every point pattern Susan discusses in this weekend is what she'd refer to as a 'heavy-hitter.'  You can take everything you learn right into your clinic and apply it on Monday morning for immediate and profound results.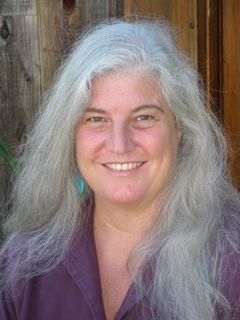 Susan Johnson L.Ac.
Susan Johnson has been practicing acupuncture since 1982. A graduate of the American College of Traditional Chinese Medicine, Susan practiced in San Francisco from 1983-88, specializing in the treatment of HIV. She studied Master Tung's Magic Points with Dr. Miriam Lee and Dr. Young Wei Chieh, Ph.D. for more than 12 years and has used them nearly exclusively in her practice for thirty years. Dr. Tung's system, which utilizes meridian points in new ways and also includes extra points, can provide perfect keys to the treatment of particularly challenging conditions, in addition to a wide range of common ailments. Dr. Tung's Points are immediately useful and instantly effective in most cases. Susan maintains a private practice in Santa Cruz, California. She is a dynamic teacher renowned for her clear presentation of this style of acupuncture.
Registration:
Registration is available online or by calling the Clinic Director's Office: Continuing Education at 303-329-6355 x16. Email us with any questions: clinicdirector@cstcm.edu.  Registration is not complete until payment is received.  
Early Registration Deadline by March 10, 2017
Fees:
Licensed Acupuncturists or other medical practitioners:
Early Bird Special: $300 before March 10th, $350 thereafter.
AAC Member practitioners:
Early Bird Special: $285 before March 10th, $315 thereafter.
CSTCM Students:
Early Bird Special: $225 before March 10th, $275 thereafter.
CSTCM Faculty:
Early Bird Special: $215 before March 10th, $265 thereafter.
Cancellation Policy:  Full refund 1 month  or more prior to workshop date: 50% refund 8 – 30/31 days: No refund 7 days or less or No Shows.
Please log onto our website for Parking Information and Directions  www.cstcm.edu
FAQs
Do I need to be a licensed acupuncturist or student of TCM to attend this seminar?
Yes.  Only licensed practitioners of Acupuncture/TCM/OM or a currently enrolled student in an accredited acupuncture program will be allowed to attend this seminar.
When & Where

Warwick Hotel
1776 Grant Street
Denver, CO 80203


Organizer
Founded in 1989, the Colorado School of Traditional Chinese Medicine (CSTSM) is the oldest Chinese medicine school in Colorado.  CSTCM offers two graduate level educational programs with a strong foundation in Traditional Chinese Medicine (acupuncture and related modalities, tui na (physiotherapy/therapeutic massage), internal medicine (Chinese herbal medicine), Chinese nutrition, and energetic exercise/meditation) with a grounding in Western medicine, all as it is currently taught in mainland China.