The Chicago Cuatro Orchestra presents " The Best of Concierto Jíbaro Navideño"
About this Event
Join us Virtually for "The Best of Concierto Jíbaro Navideño" December 12 @ 7:00 pm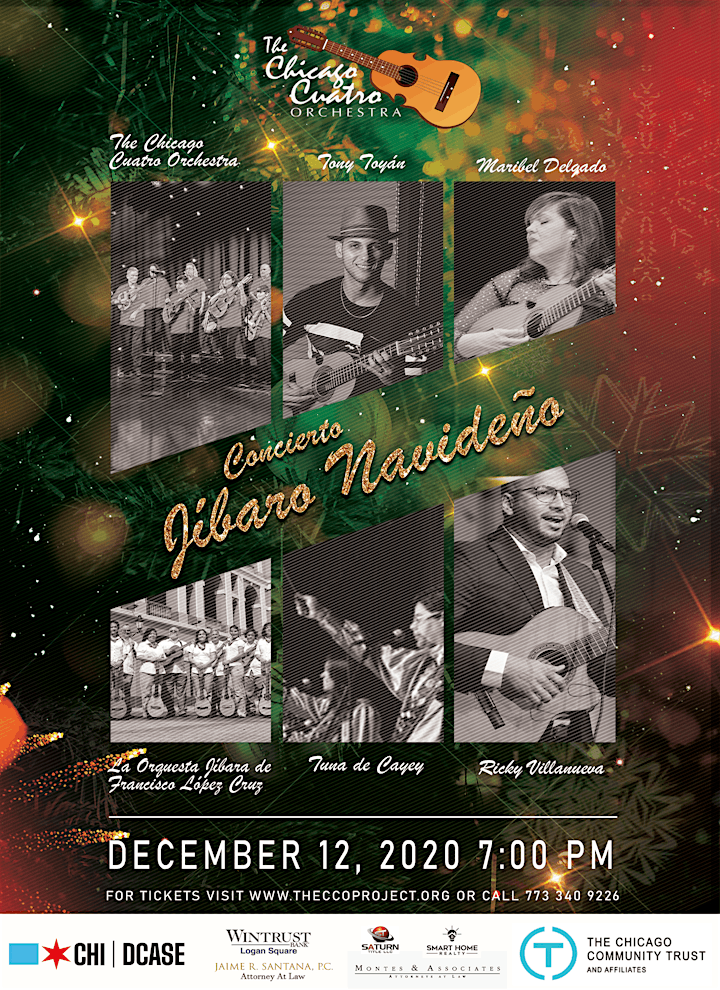 It's that time of year!
We pride ourselves in not only serving our community, but also providing annual cultural entertainment through the "Concierto Jíbaro Navideño." While the Covid-19 pandemic has prevented us from gathering traditionally, we are still determined put on a show ... virtually.
We are excited to showcase some of the best artists and cuatristas that have performed for "Concierto Jibaro Navideno" throughout the years. We will be live on our YouTube channel and invite you to watch the "Best of "Concierto Jíbaro Navideño."
Join us on December 12 at 7:00 pm for a virtual experience, highlighting several of amazing artists including The Chicago Cuatro Orchestra. We will share the link via our social media platforms as time gets closer. Be sure to follow us on Facebook and Instagram (@theccoproject) for updates.
Finally, visit our web page www.ccoproject.org and make a donation ensuring that we continue to pursue our musical mission and provide cultural entertainment for years for come!