The Beljanski Foundation Fundraising & Film Premiere - NYC

Thursday, December 4, 2014 from 6:00 PM to 10:00 PM (EST)
Event Details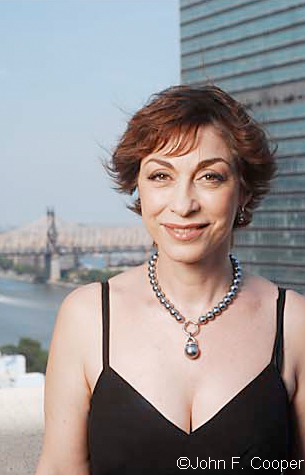 Dear Friend,
2014 has been a busy year at The Beljanski Foundation as we continue our mission of advancing the legacy of Mirko Beljanski, PhD and his pioneering discoveries on carcinogenesis and the destabilizing role of environmental toxins on DNA. As a matter of fact, on October 16th in Belgrade, Serbia, the 7th Annual European Congress of Integrative Medicine (ECIM) was dedicated to Dr. Beljanski. As the recognized father of environmental medicine, his work is still at the forefront of the holistic medical community today.
The Beljanski Foundation is a 501(c)(3) charitable organization. As such we are dependent on the generosity of donations to continue our scientific research program, which expands upon Dr. Beljanski's innovative discoveries of anti-cancer effects of certain plant extracts. His research conducted at the Pasteur Institute in Paris provided effective non-toxic natural answers to cancer that work beautifully by themselvesand in synergy with traditional western medicine. 
Building on the Foundation's successful research efforts on prostate, ovarian and pancreatic cancers, our current research initiative is focused on testing Pao pereira against the most common and aggressive brain tumor – Glioblastoma. Using the patented extraction process developed by Dr. Beljanski, the efficacy of the active agents in Pao pereira against this brain tumor type will be examined in laboratory studies and in animal models.
Currently, The Beljanski Foundation needs to raise over $25,000 to move forward with its research program on Glioblastoma. Won't you help? Your support is essential to continue this important research. 
You can make a tax-deductible donation or get involved through our new membership program by visiting our website: www.beljanski.org. 
To celebrate our donors and to share the poignant story of the life of the renowned molecular biologist Mirko Beljanski, PhD, The Beljanski Foundation will premiere the documentary film The Beljanski Legacy at a fundraising event on December 4, 2014 in New York City. We hope you will be able to attend. (watch the trailer)
As always, we appreciate your support and hope you will participate in our fundraising efforts.
Sincerely, 
Sylvie Beljanski
Vice-President
When & Where

New York
317 East 53rd street
New York, NY 10022


Thursday, December 4, 2014 from 6:00 PM to 10:00 PM (EST)
Add to my calendar
Organizer
Confronted with increased pollution and epidemics of cancer and other chronic diseases, the overall mission of The Beljanski Foundation is to study and share knowledge of effective non-toxic natural answers that work both alone and in synergy with traditional western medicine. These values, at the very core of integrative medicine, are the legacy of Mirko Beljanski, PhD (1923-1998), the French biologist who uncovered the link between environmental toxins and carcinogenesis when he was working at the Pasteur Institute in Paris.
The Beljanski Foundation is a 501(c)(3) non-profit organization based in New York City.
The Beljanski Foundation is committed to:
Engage in scientific research in the public interest to carry on and conduct investigations, experiments, analyses and studies as to disease, functional disorders and other conditions and to foster and develop scientific methods for the diagnosis, prevention, treatment, alleviation and cure thereof. 
Continue to develop the work of Professor Mirko Beljanski focusing on the regulation of the differentiation and reproduction of cells and investigating the treatment of cell deficiencies (such as cancer), DNA system modifications and viral infections. 
Disseminate and publish in all appropriate media all research resulting from the studies and scientific investigation accomplished under the auspices of The Beljanski Foundation.