The Beekman 1802 Boys: This Heirloom Life

Saturday, August 17, 2013 from 10:00 AM to 12:30 PM (EDT)
Event Details
"This Heirloom Life"
a lecture on gardening, food, and rural life
by The Fabulous Beekman 1802 Boys
Brent Ridge and Josh Kilmer-Purcell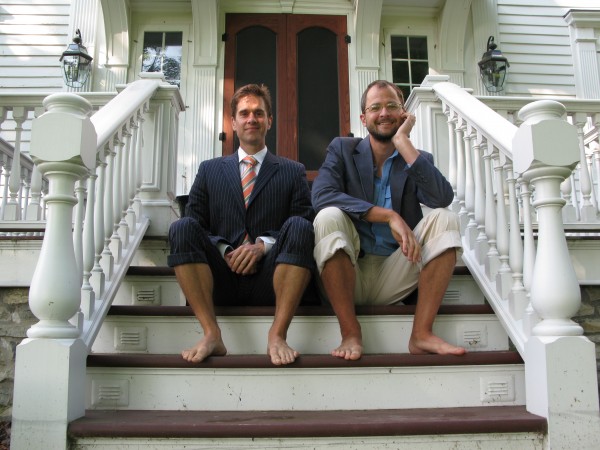 Join us for a special lecture that's part of the annual Copake Falls Day
Other CFD features: 
Margaret Roach garden open 10-4
Plant sale by legendary Broken Arrow Nursery
more, more, more townwide events!
When NY Times bestselling author Josh Kilmer-Purcell and his partner Brent Ridge (physician and former Vice President of Healthy Living for Martha Stewart Omnimedia) purchased the historic Beekman Farm in Sharon Springs, NY, they had no idea that it would launch one of the "fastest growing lifestyle brands in the country." (source: Nasdaq) Originally just a weekend getaway from their hectic NYC lives, the farm became their lifeline after both men lost their jobs within one month of each other during the recession of 2008. Faced with possible foreclosure, the pair made a decision – if they were going to save their farm, they would have to make it profitable.
After taking in a neighboring farmer and his herd of beloved dairy goats, Ridge and Kilmer-Purcell began producing soaps and cheese. As other neighbors taught them how to farm, Ridge and Kilmer-Purcell shared their city-honed skills – starting a website and Mercantile.  The men began working with several other local farmers and artisans to market their goods, and the entire village came together to host seasonal festivals.
Soon the press began noticing this little farm and village that refused to give up.  A television network launched a reality show about the effort that spread the Beekman message of hard work, living seasonally, and neighborly sharing around the globe. In 2012, the duo was chosen to compete on CBS's "The Amazing Race." Which they won!
Beekman 1802 has proven that a farm can be much bigger than its fences. The farm might just be one place on a map, but we count as our neighbors folks from all around the world.
Come hear them talk about "The Heirloom Life," from gardening and farming, to raising goats, making soap, cooking and more. Ticket types include with or without a book included, and patron-level tickets feature a breakfast reception with the Beekman Boys before their talk. 
Breakfast reception and signing: 10-11 AM
Lecture: 11-12 noon
Signing continues after lecture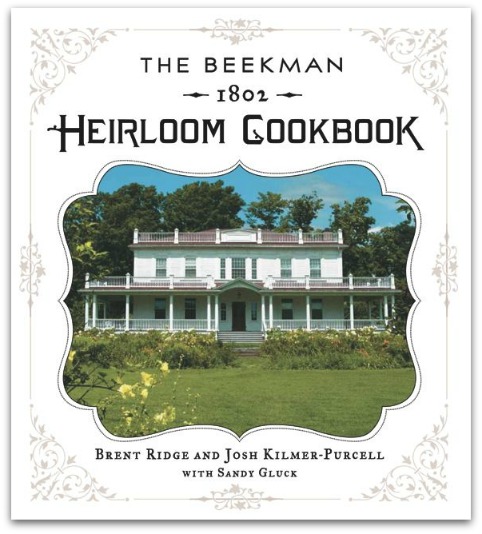 (Note: REFUND POLICY -- Since this will be a sold-out event, no guaranteed refunds after Monday, August 12. We will make every effort to match up your ticket with a wait-lister if we can, but it may not be possible last-minute. Thanks!)
When & Where

Church of St. John in the Wilderness
261 Route 344
Copake Falls, NY 12517


Saturday, August 17, 2013 from 10:00 AM to 12:30 PM (EDT)
Add to my calendar
Organizer
Friends of Taconic State Park was established in 2008 to support cultural, recreational and educational activities within the park with the preservation of the Copake Iron Works National Heritage Area Site its priority. The group is implementing a 20-year plan to create a pre-eminent site of historic iron-making and a national destination for tourists in Copake Falls. The Copake Iron Works Visitor Center features a video documentary chronicling the history of the site and an extensively interpreted trail from the Copake Iron Works to the Bash Bish Falls, for which trail maps are available. The entire site is open for self-guided tours year-round; the Engine House Museum is open from late May to mid-November and by appointment. School tours are especially welcome.
For more information visit Friendsoftsp.org.