The Bee Book Club presents: LINDA CASTILLO

Thursday, July 20, 2017 from 6:00 PM to 7:15 PM (PDT)
Event Details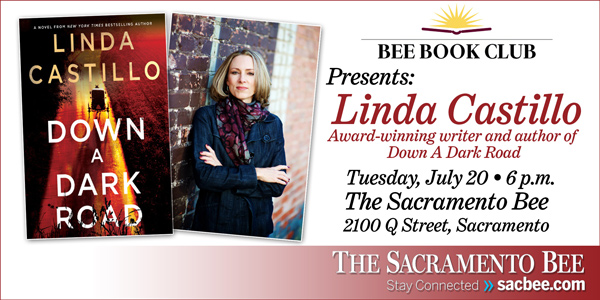 MEET AWARD-WINNING AUTHOR LINDA CASTILLO.


Originally from Ohio where her Amish thrillers are set, Linda Castillo knew from an early age that she wanted to be a writer--and penned her first novel at the age of thirteen. She's published thirty books for three New York publishing houses and has won numerous industry awards.

Her new book, "Down a Dark Road", takes place two years ago, when Joseph King  was convicted of murdering his wife and sentenced to life in prison. He was a "fallen" Amish man and, according to local law enforcement, a known drug user with a violent temper. Now, King has escaped, and he's headed to Painters Mill.

News of a murderer on the loose travels like wildfire, putting Chief of Police Kate Burkholder and her team of officers on edge. A nightmare scenario becomes reality when King shows up with a gun and takes his five children  hostage at their Amish uncle's farm.

Fearing for the safety of the children, Kate leaps into action, but her frantic  search for a killer leads her into an ambush. When King releases her  unharmed, asking her to prove his innocence, she begins to wonder  whether the police are hiding something, and she embarks on her own  investigation to discover the truth.

Castillo will give a presentation, answer questions and sign books. Barnes  & Noble will be at the event to sell "Down A Dark Road" for 30 percent off the retail price.

When & Where

The Sacramento Bee
2100 Q Street
Sacramento, CA 95816


Thursday, July 20, 2017 from 6:00 PM to 7:15 PM (PDT)
Add to my calendar