Description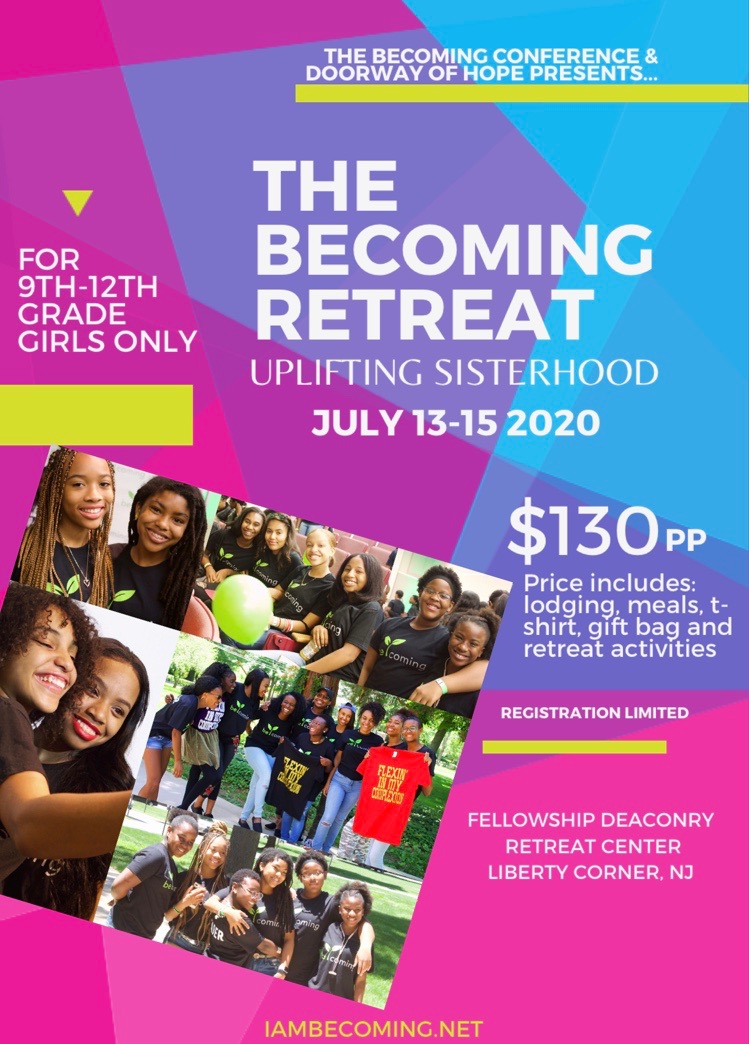 Becoming is about acknowledging the challenging process of change and growth which every adolescent girl experiences in unique ways. Since 2017, The Becoming Conference (iambecoming.net) has sought to address the unique issues surrounding black and brown girls but sensitive and inclusive of girls of all ethnicities and backgrounds. For the past 3 years, the Becoming Conference has sponsored a 1-day summit designed to educate, empower and inspire teenaged girls.
This year we will have our first Becoming Retreat for High School girls. For example, 9th grade girls must be entering 9th grade for the 2020-2021 school year. Throughout the retreat there will be time for the girls to build deeper relationships with each other, with themselves and with God. We will have breakout sessions, discussions and time for the girls to reflect. There will also be time for swimming, volleyball, mini-gold, and other fun free-time activities! Along with lodging and retreat activities, registration includes all meals, a Becoming t-shirt and gift bag.
REGISTRATION BEGINS MARCH 1ST. **BECAUSE OF SPACE, REGISTRATION IS EXTREMELY LIMITED!**
Don't miss this incredible experience!