Event Information
Location
New York Foundation for the Arts
20 Jay Street
Brooklyn, NY 11201
Description
The Beauty Soiree Part 2 is Sade Pizarro's third beauty event. As a naturalista for 11 years Sade's main focus is to enourage and educate fellow women and young girls on embracing and understanding how to care for natural hair. With the shift in media of now showcasing positive images of Natural Hair as being beautiful more women are taking that leap to go natural and need both the knowlegde and tools to care for their natural hair. This has created the Beauty Soiree series that gives naturals the education they need and want in a heathly social setting with fellow naturals.
The Beauty Soiree Part 2 will have a Q&A session with planelist Sade Pizarro The Beauty Soiree creator and 1GirlBoutique.com owner, Imani Dawson of TribeCalledCurl, Wendy Poindexter of Sass 'n Curlz, Ada Washington of 1GirlBoutique.com Phoenix Bullen of FashionKaotic PartyOverHair Blogger.
Special guest stylist Tameeka McNeil-Johnson of Jaded Tresses who is the Global Director of Education for the Curl Prep Natural Hair Solutions product line will be on deck to speak on how to care for your natural hair and styling tips.
Celebrity Makeup artist and Carol's Daughter's owner Lisa Price personal makeup artist Ketta Vaughn of Ketta Vaughn Cosmetics who will be doing a live makeup demo
Renee Marshall-McKinley owner of KYSS - Keep Yourself Smelling Sweet.KYSS is a handmade spa experience from our house to yours. We offer a full line of bath and body products for women and men!
KYSS ~ Keep Yourself Smelling Sweet was fondly named by three generations of women (A grandmother, A mother and A daughter) with love and support from A son!
Harmony Knight is the creator and owner of ILoveMyFro. Her Shea Butter Whips and Black Tea Leave-In Treatment are a favorite among many women in the natural hair community. You can see her entire hair care line at www.ilovemyfro.com. ILoveMyFro is a natural hair care products and resource designed to inspire, educate and support women with natural hair. www.ilovemyfro.com
PURCHASE TICKETS IN ADVANCE ONLINE FOR A SWAG BAG
Bag your style up with amazing vendors
Curl Prep, Ketta Vaughn Cosmetics,
KYSS-Keep Yourself Smelling Sweet & ILoveMyFro
and more .
Swag Bags
Raffles
Giveaways
Vendors
Complimentary Refreshments
Location:
New York Foundation for the Arts
20 Jay st Brooklyn NY 11201 7th Floor
Date: Spetember 28 2013
Time: 2-6pm
First segment will start at 2:30pm
FYI closet train is F to York st
Contact: Sales@1girlboutique.com
All tickets are final sale
.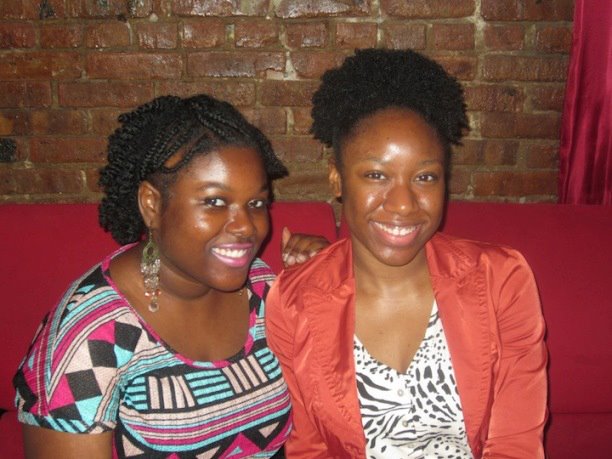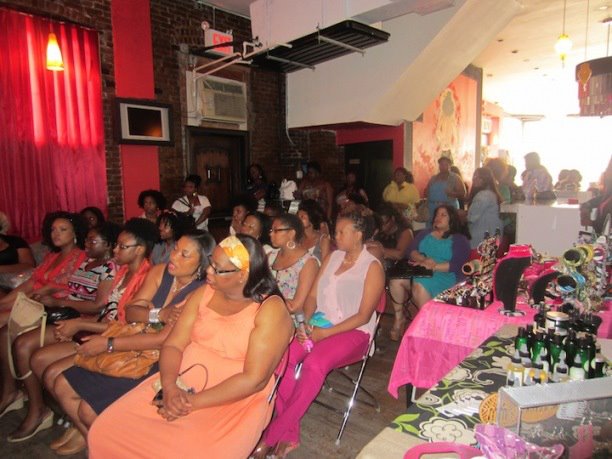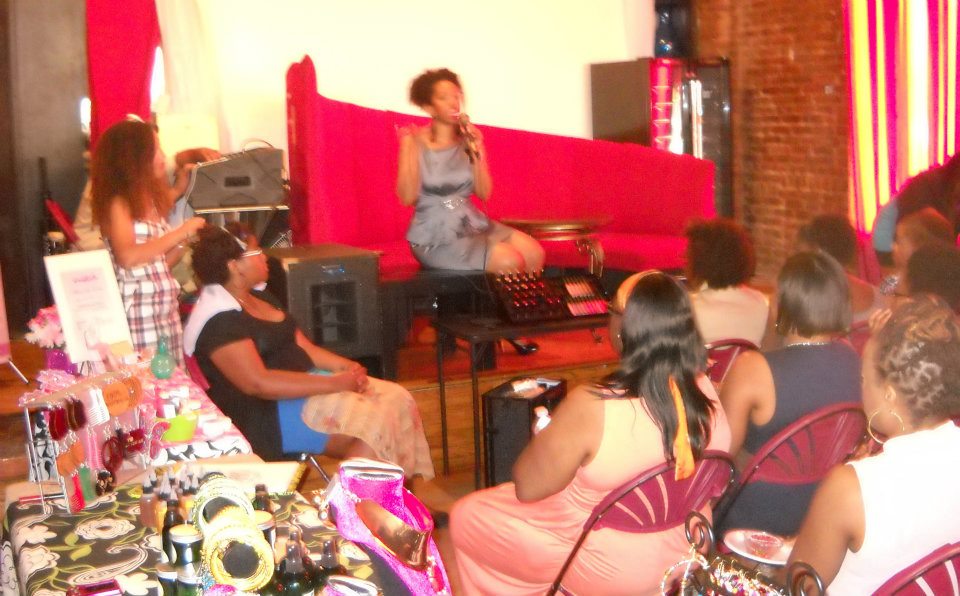 Date and time
Location
New York Foundation for the Arts
20 Jay Street
Brooklyn, NY 11201