Description
In 2015 Doug Tallamy taught us why it's important for us to use native plants in our landscapes. Our gardens and yards are vital for the health of the environment and are important refuges for animals that need habitat. Tallamy helped us understand the critical connection between native plants and animals. This year's conference brings two highly esteemed speakers who will explain the importance of design in our landscapes to create life and beauty. Rick Darke and Heather Holm will teach us how to design with native plants in our landscapes.
---
Walk-in Registration available day of the conference. Prices: $30 Wild Ones Members/$40 Non-members
Registering ahead of time makes your check-in smooth and helps us with planning. Pre-registration closes
Friday, February 10, 2017 at 5:30 PM. Thanks!
---
Rick Darke, an award-winning landscape architect and co-author with Doug Tallamy of The Living Landscape, will present his Putting Wildness to Work in the Living Landscape program in two parts. His work uses nature's layers in a landscape as a model for designed landscapes. He focuses on how all plants from the ground layer (forbs, grasses) to the middle layer (shrubs, understory trees) then to the canopy (large trees) all work together to create a beautiful, efficiently functioning ecosystem.
Part One: Looking at the Layer
Authentic wildness is a renewable resource, and as responsible stewards we need to learn how to put it to work. The richness of life in any landscape is linked to the richness of its layers from groundcovers up to the canopy layer. Rick Darke will begin with an illustrated discussion of the living layers in local and regional landscapes, as they occur naturally and as they are modified by human activity. This will provide the basis for understanding the characteristics of healthy layers and why they should be conserved and enhanced in home gardens and shared landscapes.
Part Two: Designing and Managing for Beauty, Biodiversity and Function.
Rick Darke will demonstrate how an understanding of living layers and relational biodiversity can be put to practical use in the making and maintenance of vibrant residential gardens and community landscapes. Strategies for employing "organic architecture" will be presented in detail.
---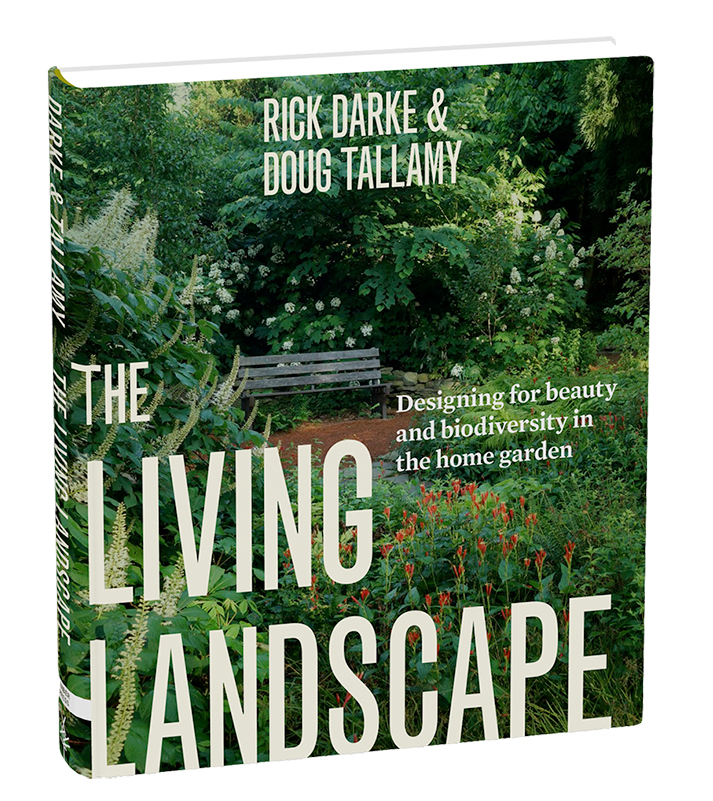 Heather Holm, author of Pollinators of Native Plants, will present to us about how to consider native bees in our landscapes. Heather owns a Minnetonka-based landscape design and consulting firm specializing in pollinator landscapes and native landscape restorations. She is currently working with the University of Minnesota Extension faculty on a three year study to determine the types of native bees that visit cultivated blueberries in Minnesota. The study also includes developing customized forage plantings for the native bees identified, and providing additional or enhancing existing nesting sites within the farms. Heather is an environmental educator and frequent presenter at conferences in the Midwest and Northeast. She writes for Houzz, a social media website, about pollinators, beneficial insects and native plants. Heather is currently working on another book which will be released in 2017, stay tuned!
Heather Holm on Selecting Native Trees and Shrubs that Support Birds and Pollinators
Learn about the habitat and food requirements of birds and pollinators, and what native trees and shrubs provide these resources. Holm will also discuss the types of native pollinators that visit our gardens and how we can foster all parts of their life cycles, including providing food, water and nesting habitat.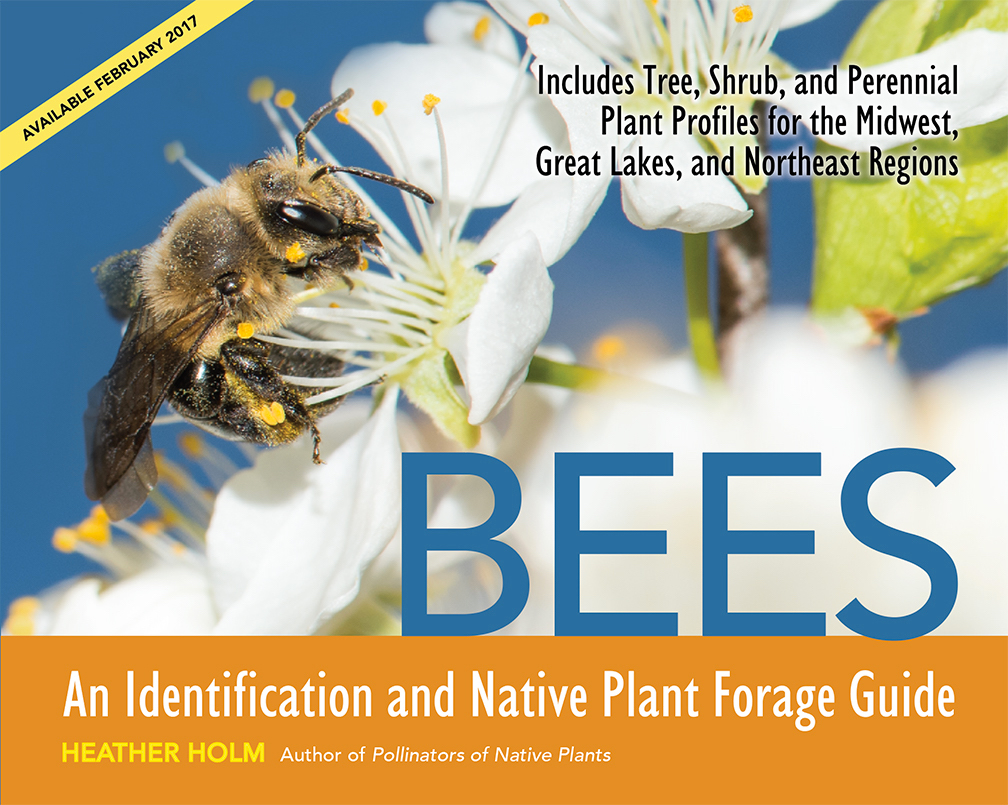 Schedule for the Day
12-12:30 registration
12:30-2:00 Rick Darke, Part One
2-2:30 Snack/Break
2:30-3:45 Rick Darke, Part Two
3:45-4:00 Break/Snack
4:00-5:30 Heather
Please note that we will be unable to provide meals. We suggest having an early lunch and bring snacks. We will have coffee/tea and light refreshments available.
This conference is made possible thanks to West Cook Wild Ones members, our plant sale, and PlanItGreen.
It is hosted by Triton College Sustainability Center
FAQs
Are there ID requirements or an age limit to enter the event?
If you used the Wild Ones discount, please bring proof of membership. Please bring a Triton College ID or Domincan ID if you will be using those discounted tickets.
How can I become a member and support the work that Wild Ones does?
You can go to the Wild Ones site: http://www.wildones.org/wild-ones-store/join-renew/. You can join online or choose an offline option too. Thank you for joining!
What are my transport/parking options getting to the event?
There is plenty of free parking available in front of the Performing Arts Center. Campus map: http://www.triton.edu/campus-map/. The Center is also accessible by Public Transportation: http://www.triton.edu/Public-Transportation/
To get to the Robert CollinsCenter (R building on east campus of Triton): Drive north of North Avenue on Fifth Avenue and turn right at first stoplight on your right. Free parking in front of the building
What can/can't I bring to the event? Will food be available for purchase?
We suggest having an early lunch. Please bring any food or non-alcoholic beverage you might need; we are not able to provide any catering options. We will have tea/coffee available at the 2 pm break. There are also vending machines in the lobby.
Where can I contact the organizer with any questions?
westcook@outlook.com
Do I have to bring my printed ticket to the event?
No, we will have a check in sheet.
Organizer of The Beautifully Natural Garden: Partnering with Native Plants
West Cook Wild Ones shares information with landowners about how important their landscaping choices are. We share our ideas, skills, and knowledge with others so that their yards can be hospitable to other animals. Working together, we all can ensure the continuation of ecosystem benefits we receive from healthy, beneficial animal and plant populations.  Wild Ones: Native Plants, Natural Landscapes promotes environmentally sound landscaping practices to preserve biodiversity through the preservation, restoration and establishment of native plant communities. Wild Ones is a not-for-profit environmental education and advocacy organization.