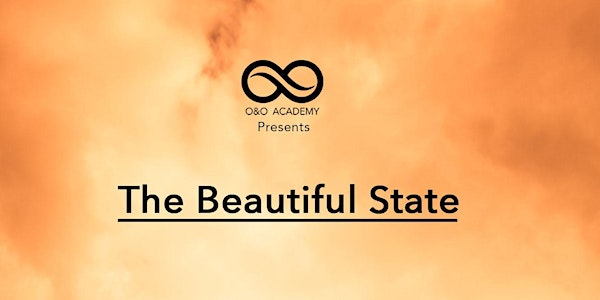 THE BEAUTIFUL STATE-Aspen/Carbondale
When and where
Location
Third Street Center 520 South Third St Carbondale, CO 81623
Refund Policy
Refunds up to 7 days before event
Description
This 2-day course is a powerful inward journey that is full of learning, growth, and transformation!

It is designed to help you dissolve suffering/stressful states and live life from a beautiful state of being.

What is The Beautiful State? Simply put, while there are many states we experience, they can be grouped into either being in a beautiful state (such as love, peace, joy, connection, bliss, etc.) or a suffering/stressful state (like fear, anger, loneness, jealousy, etc.). In a beautiful state, we are in One Consciousness and include others' wellbeing. In a suffering/stressful state, we are in I-Consciousness and focused upon our self. Using both the Power of Source and the Power of Consciousness, you learn how to attract synchronicities, have even more beautiful experiences, and live your life from The Beautiful State!

What you can expect from the course:

~Learn to dissolve stressful/suffering states and move into beautiful states.
~Experience Harmony within yourself so you can live a life of inner peace and joy.
~Experience Harmony with others so you can experience great relationships and meaningfulness in your life.
~Experience harmony at your work so you can create great success, abundance, and a meaningful career.

This inner harmony allows you to impact the world in the most beautiful way as you live a destiny that is remarkable.

~You also take home a powerful meditation to maintain your beautiful state.
~You will be initiated to be a Blessing (Deeksha) Giver if you wish to become one.
Deeksha is a oneness blessing that allows the particpant to be come a vessel for the Higher Consciousness or the Presence and connect the receiver to their Higher Self or Higher Consciousness.

Saturday 9 AM to 6 PM
Sunday 9 AM to 6 PM


Please dress comfortably in loose clothes. Please bring a notebook & pen to take notes. The location for the venue will be updated closer to the event date.
We look forward to welcoming you to The Beautiful State.
For more questions please email me at niki.kapoor@gmail.com.
Testimonials:
Your course is very powerful. I can't thank you enough for that wonderful course. It changed my life before it even started, and then even more from the course processes. It was just exactly right. I am also very grateful for the new deeksha givers who will be in Albuquerque. I hope to see you again; the very best place to see you will be at Ekam.
Dave Craft, Santa Fe NM
This course reconnected me with a more personal connection with the Divine through the deep wisdom taught. Living from the principles so clearly defined in the course will provide the tools to really reconnect with everyone in my life. So far I have been living behind a mask. Each module was powerful and indeed created a return to our natural beautiful State. Namaste.
Ruth Lanore, Albuquerque NM
This course helped me find deep healing within and uncovered aspects of myself I was unaware of. Beautiful way to move forward with life. Thank you
Sue Winters, Santa fe, NM