The Beatles Tribute

Saturday, June 17, 2017 at 8:00 PM (CDT)
Event Details
The Beatles Tribute Show was started in 2002 by when New Orleans guitarist CHUCK CREDO IV asked his friends in THE TOPCATS to perform an entire set of Beatles music with him at one of his upcoming performances. The first All-Beatles festival in New Orleans was on July 22, 2002 at Mid-City Lanes Rock N Bowl. Chuck Credo and The Topcats performed a set that included songs like "Something", "I Want To Hold Your Hand", "Hey Jude", "While My Guitar Gently Weeps" and "Hard Days Night." The first festival was expected to draw two hundred people. When SEVEN hundred people packed the house, the band knew something special was in the works.

Over the past fifteen years, the tribute show
has grown into one of New Orleans' most exciting and anticipated annual events, drawing Beatles fans from around the world to the city to celebrate the music of The Beatles! Guest performers that have played in the tribute show include some of the best talent in the New Orleans area: Irma Thomas, Marc Broussard, Bonerama, Jimmy Robinson, Fred LeBlanc of Cowboy Mouth, Thaddeus Richard of Paul McCartney's Wings, Pete Winkler of Motorway, Jim Lockwood, Bill Davis of Dash Rip Rock, and Rockin' Dopsie Jr. 

The Beatles Tribute Show was picked up by The House Of Blues in 2007 and remains the home of the sell-out show each year. Since 2007, "The New Orleans Beatles Festival" has grown into the national and international spotlight as one of the quintessential celebrations of The Beatles music in America. The concert continues to grow each year and bring in a new generation of Beatles fans.

"A splendid time is guaranteed for all!"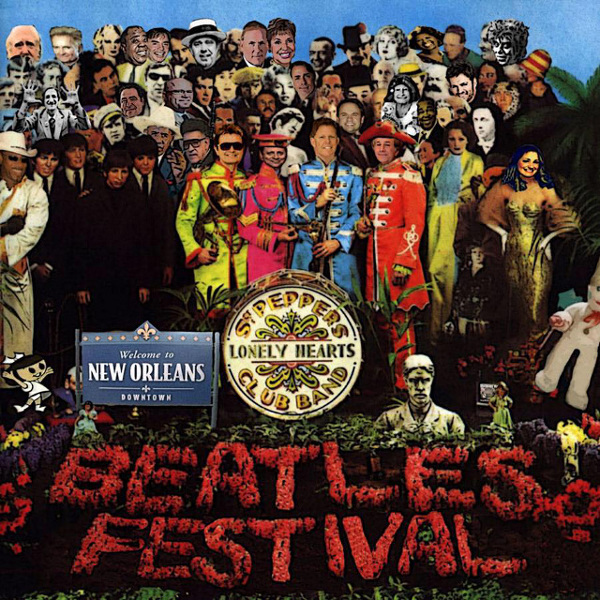 Venue map / Gretna Cultural Center For The Arts
When & Where

Gretna Cultural Center For The Arts
740 4th St.
Gretna, LA 70053


Saturday, June 17, 2017 at 8:00 PM (CDT)
Add to my calendar
Organizer
The Post Backstage
The Post Backstage is a 501.3c organization dedicated to promoting the arts in Gretna and is notable for their conversion of the old US Post Office on 4th Street into a state-of-the-art "black box" theater.