The Bear presents IF I COULD TURN BACK TIME: stories of regret
About this Event
"Sometimes I wish life was written pencil so we could erase it and write it all over again. "
— Thisuri Wanniarachchi, Colombo Streets
About this Event
Prepare a story about: decisions that flopped, things that broke, words that slipped, fists that fought, blood that bled, doors that shut, feelings that got locked away, offers turned down, hellos ignored, roads not taken, red lights not seen, music not heard, dances not danced, moments not celebrated, time, chances, people that somehow regrettably slipped away.
Share your 7-minute "If Only ..." tale with us.
Every show is a dance between theater and documentary as storytellers tell true, personal stories without notes. Story topics are explored, sometimes in the most unusual ways, leaving the audience amused, intrigued, and often, enlightened.
Our mission is to create a more compassionate community, where each story matters.
Join us with or without a story.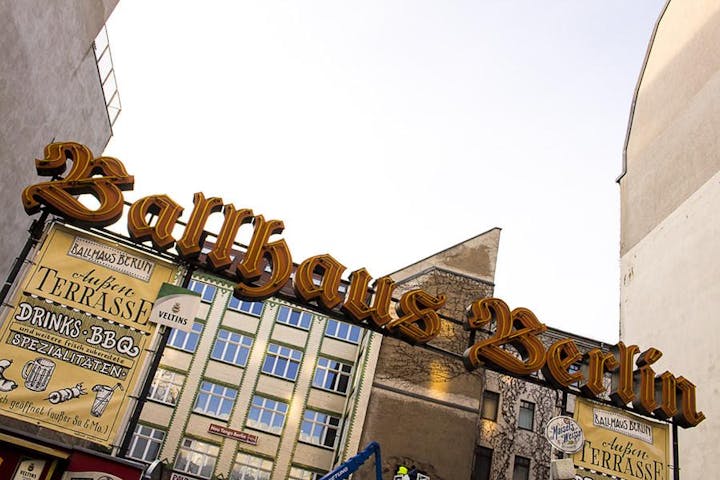 At Berlin's oldest ballroom, show host Dyane Neiman charms the audience to share their true, personal stories. The Bear celebrates their 4th season with over 2000 thrilled listeners, 350 stories in 4 years.
THE BEAR promotes the ancient art of storytelling, which is relevant today more than ever before. Each story shines a light on the diversity and commonality of human experience.
Be our next storyteller! Because if you have a story, we have a stage.
Photos courtesy of Felix Limmer.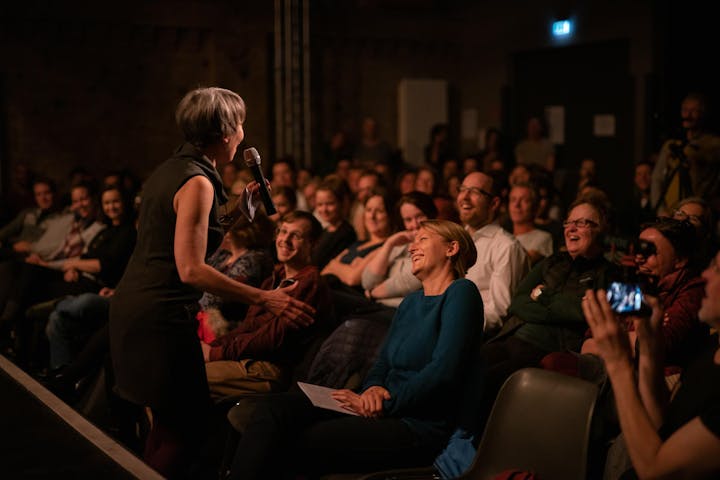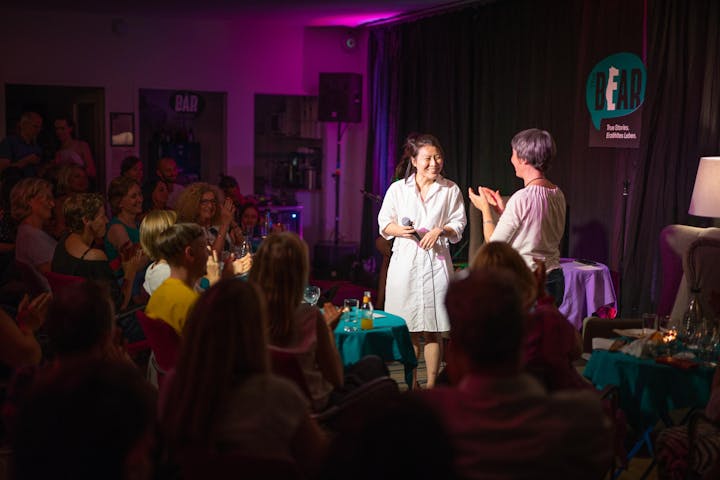 With the acquisition of this ticket,
audience members declare their consent towards The Bear and KCRW Radio Berlin for the production of picture, sound and video recordings of their person within the context of the event, as well as for the use and publication of such portraits for the purpose of the official reporting about the event on the website www.thebear-storytelling.de as well as our social media profile on Facebook (https://www.facebook.com/thebearstorytelling). These rights are granted free of charge, as well as temporally unlimited. This agreement is revocable. You have the opportunity to remove photos and/or videos of you, which were taken at The Bear show. Please send your request via email to: hello@thebear-storytelling.de
Thank you, The Bear Team.