Description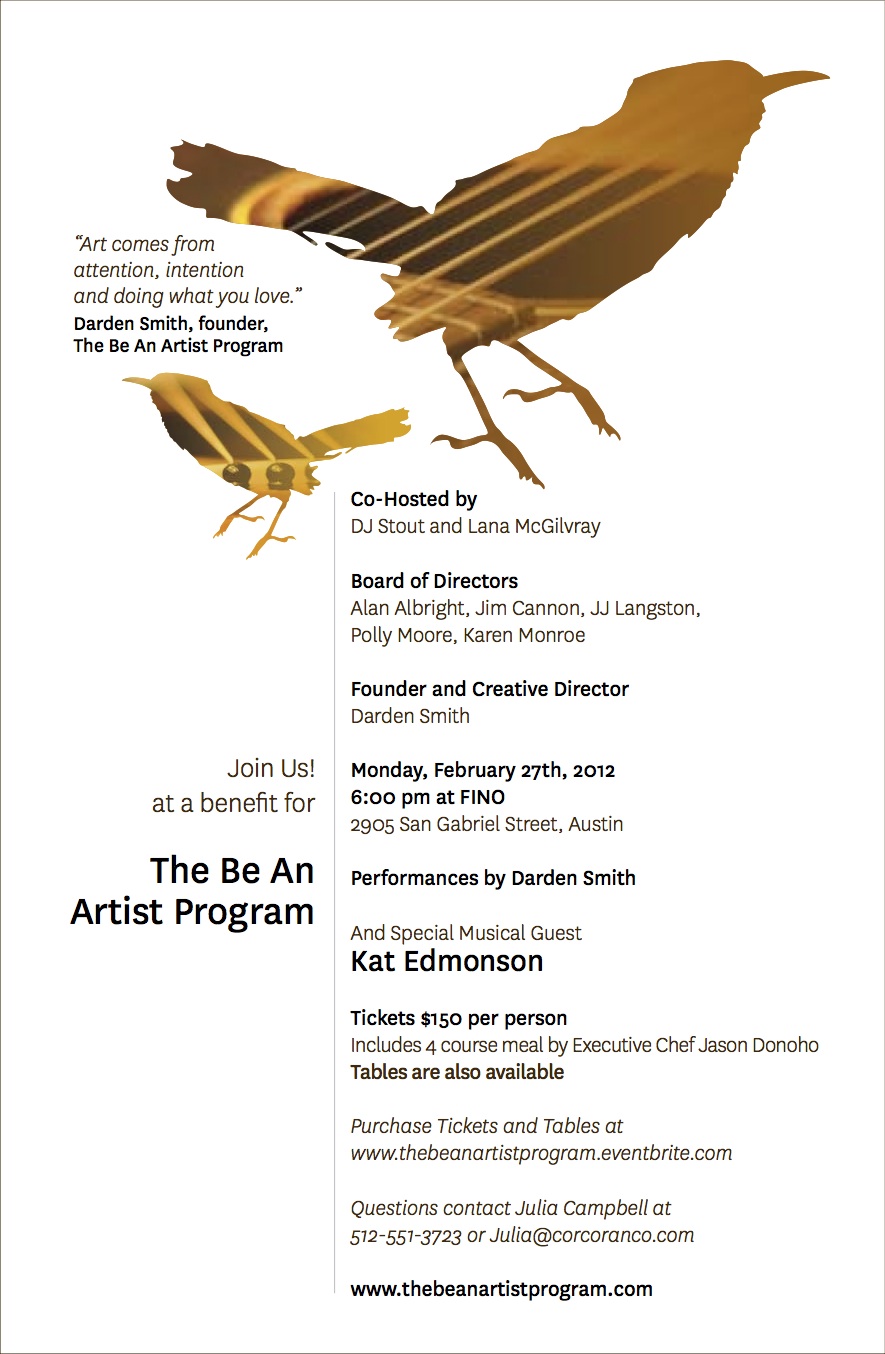 Organizer of The Be An Artist Program Benefit At FINO
 Co-Hosted By:
DJ Stout & Lana McGilvray
Board of Directors:
Alan Albright
Jim Cannon
JJ Langston
Polly Moore
Karen Manroe
The Be An Artist Program, started by Austin musician Darden Smith, is a creative workshop for students. Darden goes into the classroom and talks with students about his work, how he started as a musician and writer, how it became his job. He introduces inspiration as key in the artistic process, discusses where it comes from, and plays a few original songs to demonstrate how inspiration becomes art.
Darden takes students through a process to help them realize the things they love to do and talks to them about the ability to make themselves happy by doing these things every day. Then, as a way to show that we are all capable of doing things beyond what we've told ourselves we're able to do, he leads the students, as a group, in writing a song which they record together!