Description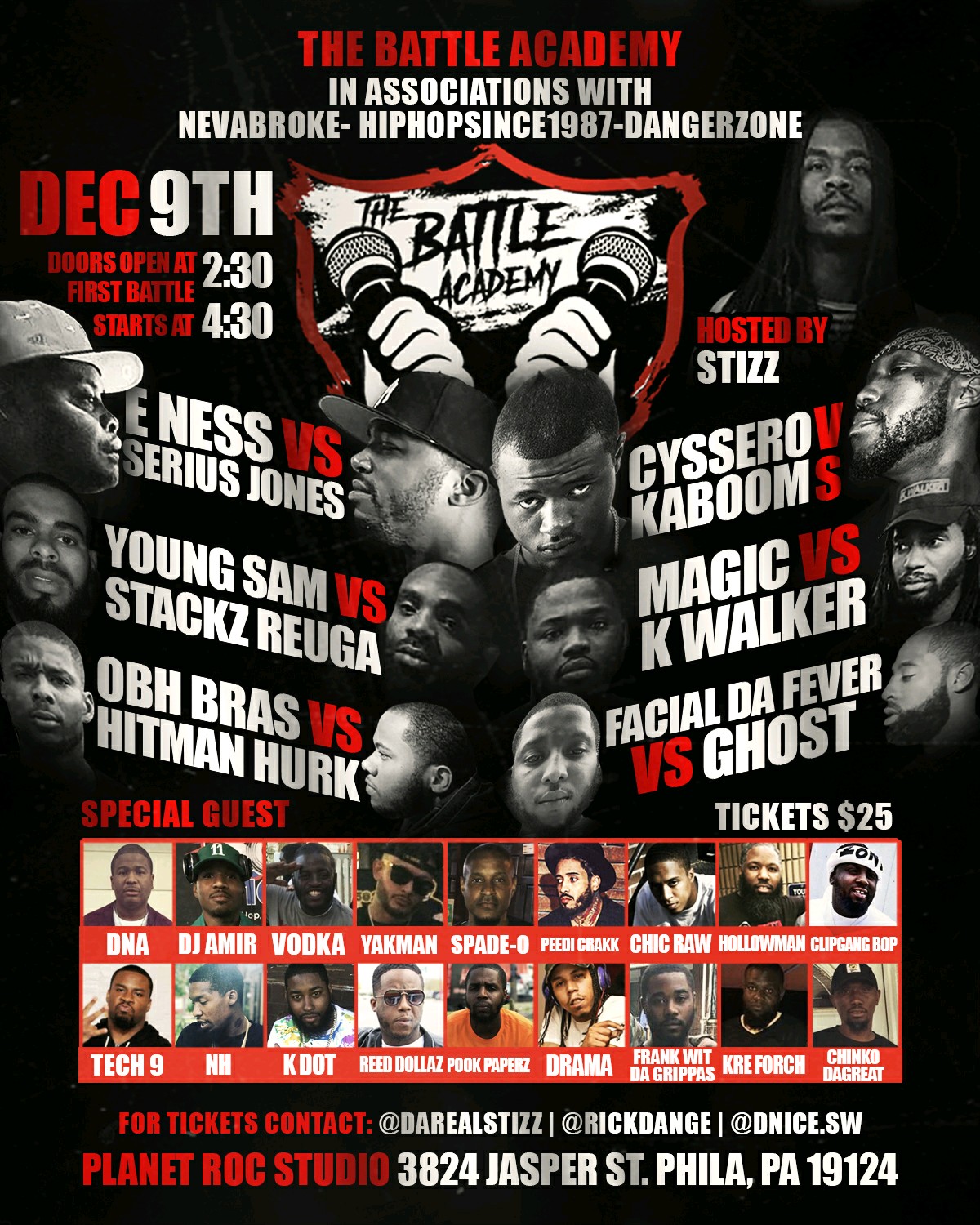 On Saturday December 9th, Philly's Number 1 Battle League, The Battle Academy Presents "E.Ness Vs. Serius Jones" Live from Planet Roc Studio (3824 Jasper Street, Phila. Pa 19124). The undercard battles for this event are:
"Cyssero Vs. Kaboom"
"Magic Vs. K. Walker"
"Young Sam Vs. Stackz Reuga"
"OBH Bras Vs. Hitman Hurk"
And "Facial Da Fever Vs. Ghost"
This event is hosted by Stizz and Special invited Guest include DNA, Tech 9, Dj Amir, Peedi Crakk, Young Chris, Yakman, Spade-O, Chic Raw, Joey Jihad, Reed Dollaz, Frank Wit Da Grippas, Hollowman, Barbie, Drama, NH, KDot, AJ Dollaz, Pook Paperz, Nina Ross, Bianca J, Clip Gang Bop, Kaboom, (YNW) Twins, and HH Spady!!
**Doors Open at 2:30pm, Battle begins at 4;30pm**
**NO CAMERAS WILL BE ALLOWED IN THE BUILDING!!!**