Description
Every amazing book needs an amazing publicity plan to do it justice.
Get the inside scoop on how to build one for yours from literary publicity company Julia Drake Public Relations!
THE BASICS OF A BOOK PUBLICITY PLAN
With Julia Drake Public Relations
Why do you need publicity? What is publicity?
How can writers harness its power to build their platform, create media and consumer awareness for their work, and drive sales?
JDPR will take you through the step-by-step process of the basics of a book publicity campaign:
Build your author platform

Leverage your social media networks to create a community around your work

Execute a media campaign

Set up successful events that produce book sales

Continue to build exposure for your work for years to come
General Admission: $8
* $3 off for Junction members! *
open to members & non-members
1001 Colorado Ave. Santa Monica, CA 90401
Street Parking, e.g. on Broadway or 10th
(Please be sure to read all signs and meters very carefully!)
About the Instructors: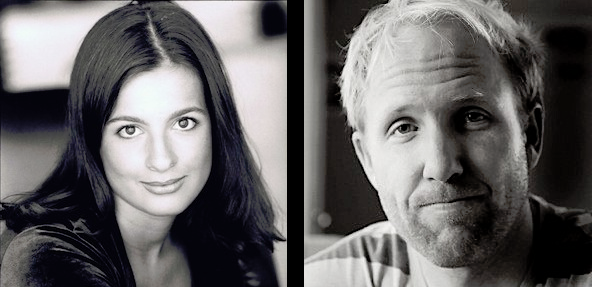 Julia Drake Public Relations (JDPR) is a Los Angeles based literary publicity company that specializes in traditional and new media press campaigns, social media marketing, innovative book tours, author websites and promotional videos.
Julia Drake, founder and co-owner of JDPR, has appeared as a speaker on many literary industry panels, including Independent Writers of Southern California, UCLA, the Women's National Book Association, Lambda Literary Foundation, Literary Orange, Writers & Publishers of San Diego, the California Writer's Club, and the West Coast Writer's Conference. She's been quoted and written for many publications, including Publishers Weekly, Sellbox.com, the Independent Book Publishers Association Magazine and SEO Nation. She holds a Bachelor's Degree in film from UCLA and a Master's Degree in Screenwriting from The American Film Institute.

Jared Drake, Director of Digital Media at JDPR, is a filmmaker and new media expert. A graduate of UCLA's School of Film and Television, he received the Alan S. Jacobsen Award, Peter Stark Award and Rocco Viglietti Award. He directed the award-winning feature film, Visioneers, starring Zach Galifianakis, along with dozens of branded celebrity-driven commercial videos and web series for companies like Sprint, Wrigley, Vaseline, Yahoo!, Google, AOL, and others. At JDPR, Jared brings his filmmaking and new media expertise to working with clients on targeted and content rich social media and advertising campaigns, promotional videos, as well as book to screenplay adaptation. He's been a speaker at many film industry panels, including the South by Southwest Film Festival, the Austin Film Festival, Cinevegas, and the UCLA School of Film, TV & Theater.
Testimonials:
"The New York Times publication is a direct result of Julia's connections. I have never, in the months I employed her gone a week without a personal update from Julia."
~ Bruce Holbert, The Hour of Lead

"Not only was JDPR highly effective getting me public appearances, press, and book groups, but they were also so responsive to my concerns. No sooner would I ask for something then it was done."
~ Susan Sherman, The Little Russian

"I hired JDPR for a publicity campaign for my debut novel and Julia and her team worked their butts off and got great results for a novel with no clear genre. I was writing guests posts and being interviewed left and right."
~ Lane Heymont, The Freedman & the Pharaoh's Staff

"I have hired JDPR to help me with the publicity for two of my novels, including my most recent novel, Killing Custer. They are very knowledgeable about the uses of new media and especially good at determining the publicity outlets that would provide my books with maximum exposure."
~ Margaret Coel, author of the Wind River Mystery Series
For more information, please visit:
Connect with JDPR: @juliadrakepr or facebook.com/juliadrakepr
The Junction
Organizer of The Basics of a Book Publicity Plan with JDPR
The Writers Junction is an affordable shared workspace for writers. It's where writers write.  It's where you'll find the quiet of a library, the society of a coffee shop, the focus of a daily office, and the camaraderie of a private club. It's where you can work in splendid isolation, within a supportive community.