The Barn Shop & Art Gallery at Echo Hill Farm - no tickets - OPEN Sat & Sun
Open weekends for the first time in 250 years to the public, this historic property is filled with new treasures, & private shopping weekday
About this Event
No tickets are required to stop by The Barn Shop & Art Gallery at Echo Hill Farm. However, if you do sign up for a free ticket:
It will allow you to receive news on upcoming pop-up and special events happening in 2021 at Echo Hill Farm.
When seeing Select a Date, this up to date calendar does reflect the dates the Barn Shop is open for you to visit.
From Thanksgiving on we will be open Fridays.
There is plenty of room to social distance and while in barn browsing please wear a mask.
Private Shopping appointments available for individuals, groups , clubs
While here, enjoy the countryside and stroll the beautiful grounds.
Gift Certificates - Upon request, your paper gift certificate can be wrapped according to the theme for gift giving purposes. Free Gift wrapping
Art Workshop Session start January 2020
Historic Barn Tours & S'mores These tours take place between Christmas & New Year an idea family or friends outing. followed with S'mores by the Firepit.
Activities are limited in size due to COVID.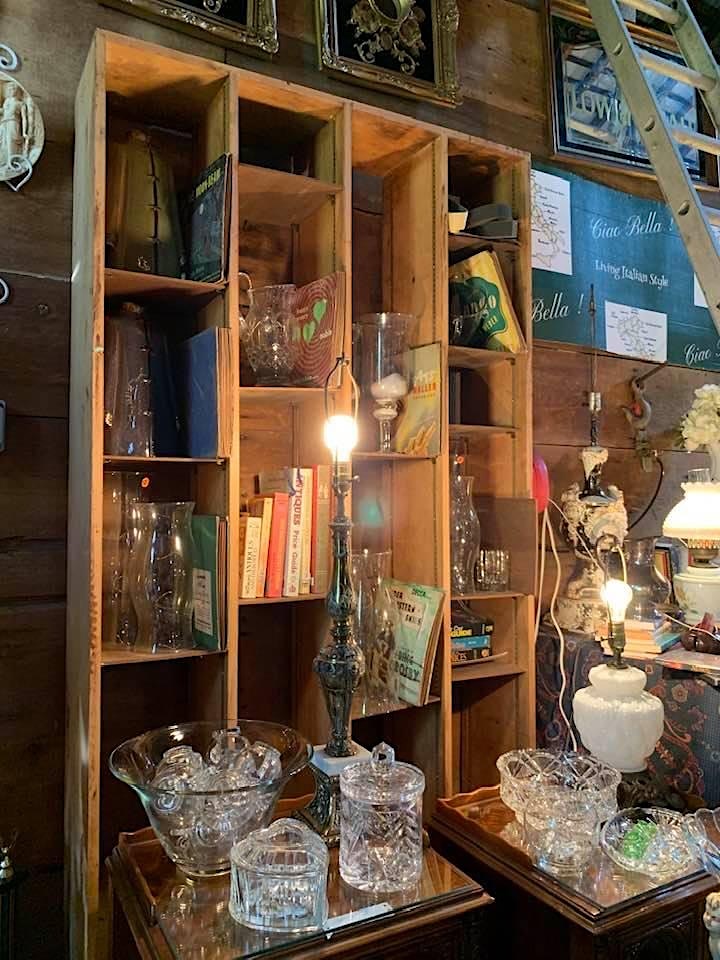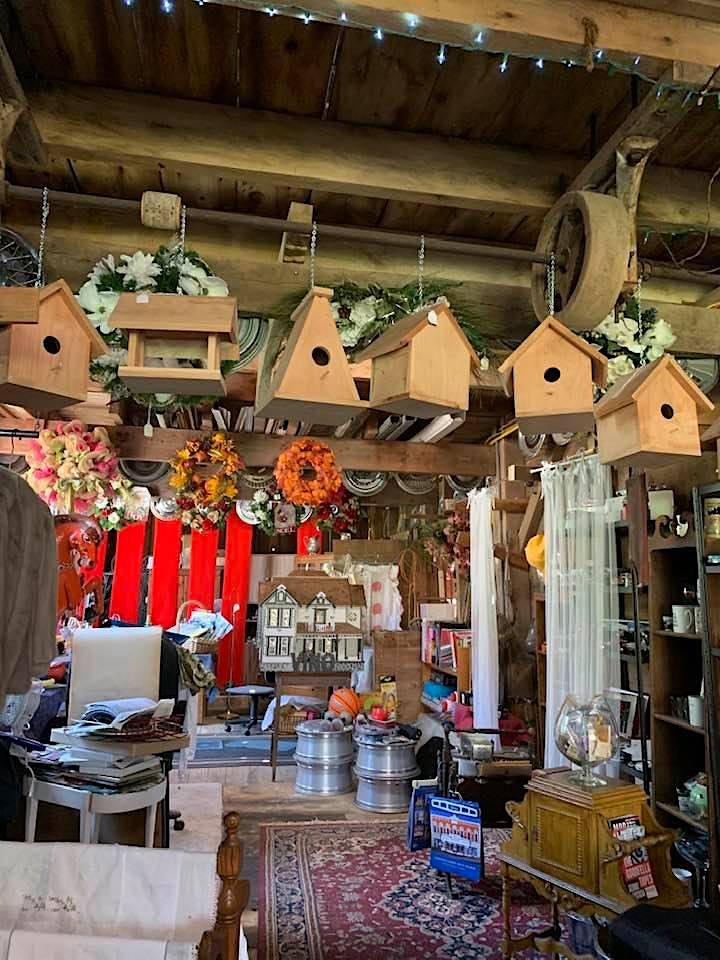 The Barn Shop & Art Gallery at Echo Hill Farm Kicks Off the 2020 Holiday Season!
The Barn Shop & Art Gallery at Echo Hill Farm located in Historic Thornbury Township began as a small log structure in the mid-1700's. Through the years, it was a working dairy farm until pasteurized milk came into play in the mid 1950's. The property then became a horse farm known as The Squire Equestrian Center, and 40 years ago, the horses turned into horsepower as the owner's beautiful collection of classic cars was stored in the barn.
For the first time in over 250 years, Echo Hill Farm – "Where Everything Old is New Again" - is now open for the community to enjoy! With plenty of room to social distance, the farm provides an ideal location for parties, weddings, team-building events, children's activities, art workshops, field yoga, shopping, and more.
Echo Hill Farm is decorated for Christmas, and our North Pole Experience will be offered throughout November and December. Visitors may register for BYOC (bring your own camera) Photo Sessions with our very own Victorian-style Santa Claus, who proudly sports an authentic beard and genuine holiday spirit. Each photo session is scheduled for 10 minutes, and photos may be taken either inside the decorated barn or outside on the lovely grounds of the farm. Santa's North Pole Assistant will be on-hand to use up to 2 of your own devices to capture the photos. Using your own camera or phone allows you to have multiple images that are immediately at your disposal with no watermarks. Please register for your Photo With Santa by visiting tinyurl.com/y27gozqb
While waiting for the assigned photo sessions with Santa, visitors are welcome to enjoy Christmas Carols and participate in a variety of holiday activities. Echo Hill Farm has its very own Santa's Mailbox where visitors are encouraged to place their cherished letters to jolly old St. Nicholas. You are certainly welcome to bring your letters from home, or if you wish, you may write a letter while visiting the farm as we will have supplies available. Either way, rest-assured, we deliver mail regularly to Santa Claus!
There is also an opportunity for children to create crafts at Santa's Worktable with provided treasures of gems, shells, pinecones, sparkles, and more! The Worktable is located outside with plenty of room to socially distance. Parents, grandparents, aunts, or uncles can assist children in making crafts which the children are certainly welcome to take home. For those of you who enjoy the crackling noise and cozy smell of a fire around the holidays, Echo Hill Farm will have its fire pit in full operation – and we even have roasting sticks on-hand if you wish to bring the makings for s'mores! Due to COVID restrictions and for safety reasons, we respectfully request that all children be under adult supervision while you enjoy Echo Hill Farm.
In addition to The North Pole Experience, Echo Hill Farm offers a variety of additional treasures, events, and gift-giving ideas. Re-created and currently on display, the 2020 Philadelphia Flower Show's Riviera Holiday Award Winning Miniature Exhibit by artist Brigida Di Genova Michopoulos can be viewed and enjoyed in the historic barn. Additionally, Ms. Michopoulos' hand-crafted, one-of-a-kind pieces of sculpture and art are also on display as are the adoption-themed children's coloring books and unique ceramic pieces created by local author and ceramic artist Pam Mariani. These items are available for purchase during the gift-giving season as are many exceptional estate pieces and holiday-themed treasures.
Echo Hill Farm's rich history spans from Washington to Wyeth as the farm is in the immediate vicinity of many of our nation's historic events. Gift Certificates are available on-line for Historic Barn Tours & S'mores beginning on December 26, 2020. An ideal family activity with plenty of social distancing highlighting Chester County's history from the 1750's to present day. Tour the farm and learn more about the property's distinct ties to the Battle of Brandywine, a war hospital for General George Washington's wounded soldiers, The Dilworthtown Inn, the first United States Post Office, the Underground Railroad, the Lenape Indians, and much more!
For those of you wishing to unleash your creativity and reveal your inner painter, Echo Hill Farm proudly presents DIY Free-Form Art Sessions with instructor guidance. Sessions will be held in January on Thursdays and Sundays from 11am - 3pm. Projects available consist of a variety of mediums, including canvas, wood, hand-crafted bird houses, walking sticks, meditation wands, vintage saws, slates, windows or bring your own.
Be on the lookout for hours, events and registration information. We regularly post event registration on Eventbrite and our Echo Hill Farm Facebook or feel free to contact us directly at EchoHillFarmCirca1882@gmail.com to discuss details.
###