The Bar Exam: (Atlanta) The Definitive Open-Mic Competition and Showcase $1,400 in prizes

Friday, May 26, 2017 from 9:00 PM to 11:30 PM (EDT)
Event Details
(Janelle Monae 'The Electric Lady')
Aritsts register to perform using this Eventbrite page
 Pass the bar or Pass the mic!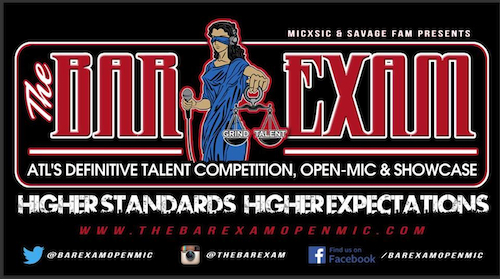 Emcee's, singers & poets register for our competition showcase to compete for $1,400 in prizes and perform before a panel of industry judges and a packed house.  Our golden rule; Pass the bar or Pass the mic! Will you raise the bar?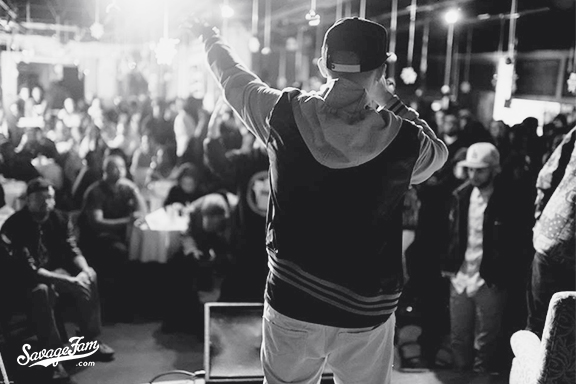 Pictured: Artist Phene, January 2015 featured artist. Photo CC Fat Boy Pictures
Visit our official website 

www.thebarexamopenmic.com

 for picutres and videos from past events as well as King of the Cypher footage, interviews, music videos from The Bar Exam #Alumni and more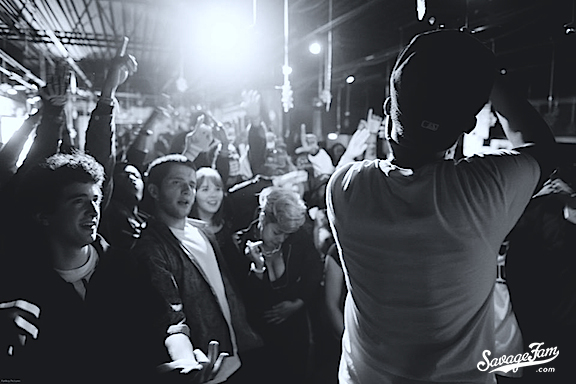 Photo Credit: Fat Boy Pictures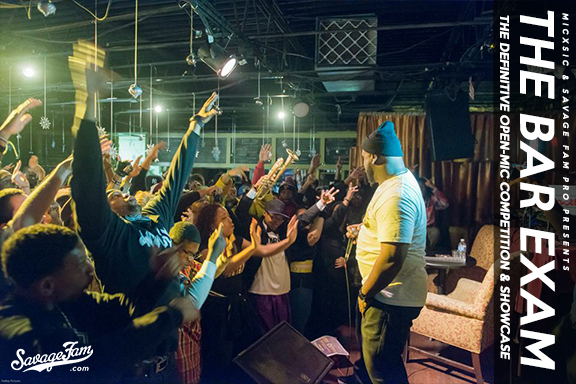 Featured Artist: previous months competition winner
Doors 9pm Showtime 930pm sharp!
Follow @BarExamOpenMic on Twitter where we will announce our Featured Artist and Industry Panelist line up!
Contestents will be critiqued in 3 areas, Bars, Production, Performance
##ARTIST WHO REGISTER EARLY WILL BE PROMOTED VIA TWITTER BY @BAREXAMPENMIC and on Instagram @TheBarExam##
**Pre-Registering here on eventbrite is the only way to guarentee your performance slot. Slots normally fill via pre-registration a few weeks before the event and the list is closed at the door**
BE SURE TO READ OUR FAQS SECTION AT THE BOTTOM
Calling all singers, emcee's and poets
The Bar Exam is the definitive talent competition, open mic and showcase. The nations best emcees, poets, and singers are being discovered right here in Atlanta. The Bar Exam brings the excitement; inspiration, anticipation, humor and heart break from the likes of American Idol and puts it in front of a live audience. The Bar Exam is the place to develop your craft, showcase your talents, and network with like-minded people and industry professionals. 
Talent Competition: Who will set the bar? Registration starts at $35
-Perform and receive feedback before an industry panel of judges. 
-Judges narrow down top 5 then the crowd decides on the winner. 
2 
hours of studio time at Soul Asylum Studios - Mastering from Mixtapemastering.net - Online marketing promo from 

realrappromo.com

 ( 1 week of twitter promo and email blast to 40k+ contacts ) and our growing list of marketing partners (Scheinbeck.com, whycauseican.com)- featured artist slot at next months Bar Exam - radio interviews - video & photo epk 
PASS THE BAR OR PASS THE MIC
(DECIDED BY THE CROWD AND PANELISTS)
**Pass the bar or pass the mic will take effect after 2 1/2 minutes into the set. In the event that an artist is asked to pass the mic, each panelist will provide positive constructive feedback to the artists**
*1 song or 3 1/2 minute limit for every performing artist excluding the featured artist. no exceptions
**Artist 

must

 email their show track. Instructions are in the registration page and confirmation page
***Show track must be a performance version of the song.  
*** Emcee's interested in being apart of our monthly video production of the King of the Cypher contact @barexamopenmic or email 

thebarexamopenmic@gmail.com

. Slots limited to 6.
RHHIB, Soul Asylum Studios, Hobi Ink Studios, Urban Vines, Mixtapemastering.net,, Fort Knox Live, Hip-Hop Gives Back, 
MEDIA SPONSORS
Djsdoingwork.com, Realrappromo.net, Schweinbeck.com, atlhiphop.com, deadendhiphop.com, Whycauseican.com, Southernhollywood.com, bootslap.com, heartlandhiphop.com, Culture 73, Mad Fresh Daily, A2BAYHipHop.Com, 
About the venue:
 Nestled next to the iconic Olympic torch of I-75 behind The Varsity off North Avenue and Spring St. in downtown Atlanta, this diamond in the rough has been a staple in the art and music community for over a dozen years.  Eclectic art drape the walls and live music ranging from jazz, funk, soul , spoken word and Hip-Hop paint the room every night giving this place a unique sense of creative euphoria unlike anywhere else. 
Full menu
Full Bar
Check out the Apache Cafe website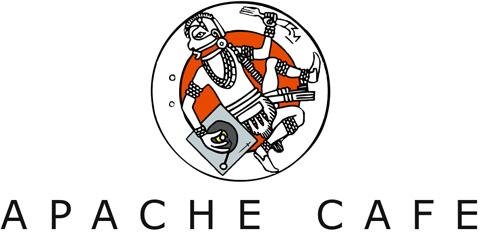 FAQs
How many songs do i perform?
One song. But, artists are put together in groups of 4 and each group represents a round. When each round starts we start that round off with a cypher for that group so have at least 16-24 bars or an impromptu hook ready to perform as well.
What is a "show version" of my performance track that is being requested of me

We ask artists to email their show track ahead of time to thebarexamopenmic@gmail.com. A "show version" is simply a verion of the track that does not have the lead vocal on it. Hooks and Ad-libs or backing vocals are ok.
Where do i send my show track?
thebarexamopenmic@gmail.com
What format is accepted for my show track?
MP3 ONLY.
Can i change my track selection the night of?

No.
What if i do not have a hi resolution press photo to send you?
We can arrange a short photo shoot for $40 at or around Apache Cafe. Please email thebarexamopenmic@gmail.com for that request.
Are there ID requirements or an age limit to enter the event?
18+
What are my transport/parking options getting to the event?
Parking is available on the street (free after 9pm), Paid lot behind the club (pay the machine), parking garage on Spring St.
Marta: The North AVE stop is just a block away from Apache Cafe (Marta stop for The Varsity)
UBER and LYFT are great options too 
Where can I contact the organizer with any questions?
thebarexamopenmic@gmail.com
Is my artist registration or general admission ticket transferrable?
Because slots are limited to 16 artists to compete, refunds are not available 72 hours before the event. If a transfer request for an artist is made before that time via email then that artist can be transfered to the next month.  General admission refunds or transfers must follow the same guidelines.
Organizer
Based in Atlanta, GA
Events- Marketing - Brand Development - Music Label
Current in-house events includ:
The Bar Exam - The definitive showcase and open-mic competition
The Freestyle Experiment - live music jam session #LiveInTheMoment
Controllerise - LoFi Beats and Anime
Music and talent curater for 'The Arts' Sundays at League Tavern
Reimagining the human experience through art and entertainment. 
Founded by Emcee @MICXSIC .