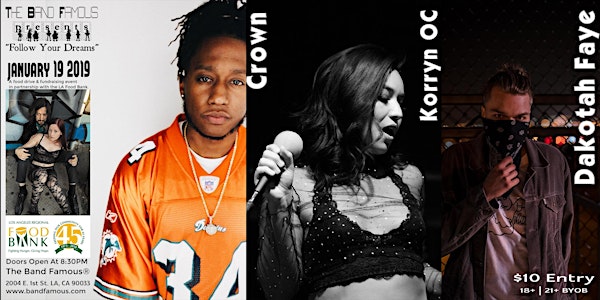 The Band Famous Presents: "Follow Your Dreams"-A Food Drive/Benefit Concert
Location
The Band Famous®
2004 East 1st Street
Los Angeles, CA 90033
Description
Support The Band Famous "Follow Your Dreams",
event with LA Food Bank as charitable beneficiary.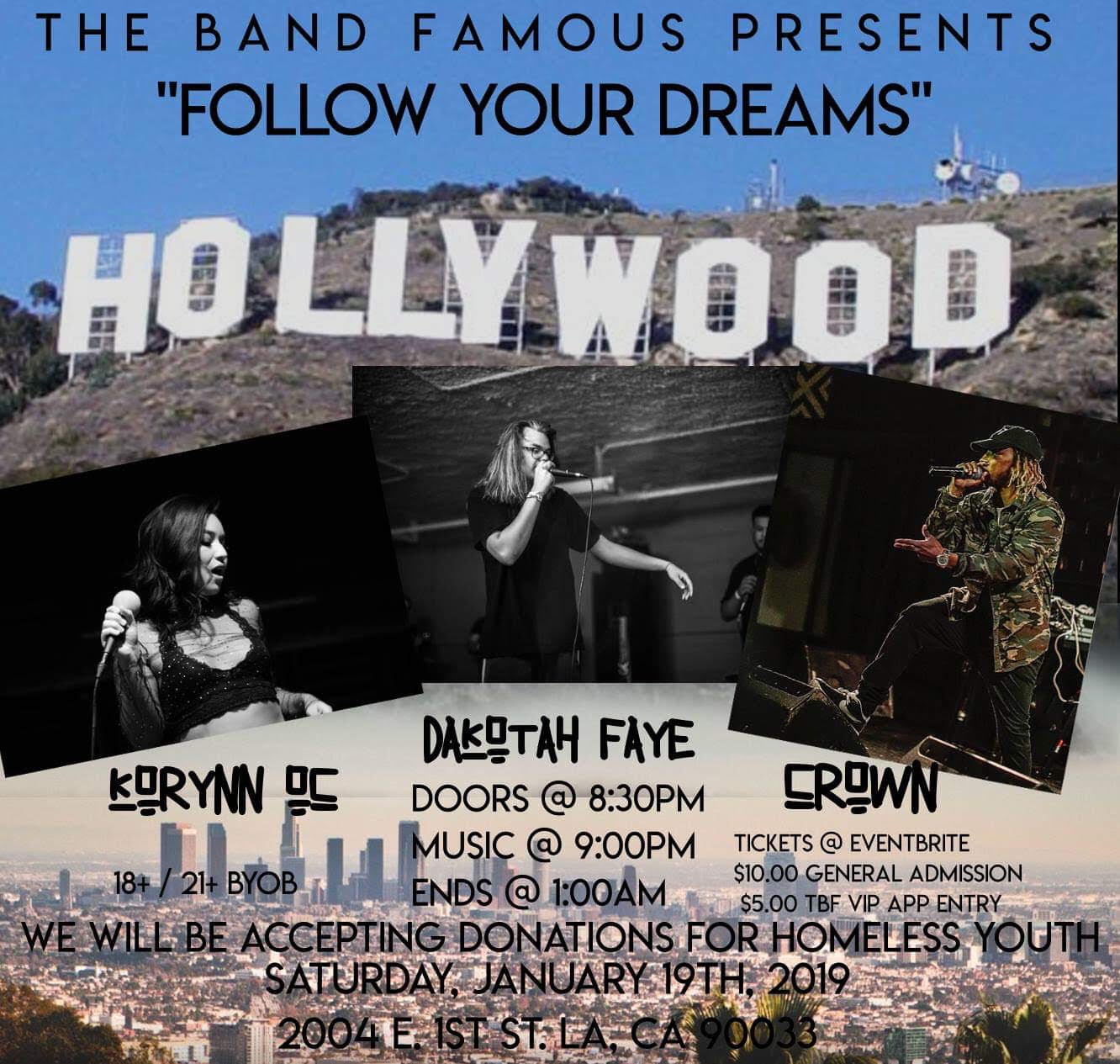 You are invited to join The Band Famous and our friends on the evening of January 19 in a fundraising party. The theme: "Follow Your Dreams." Being that January 15th is the birthday of one of the greatest activists for humanity, and Monday, January 21st is Martin Luther King Jr. day, we wanted to host a celebration of unity, and a celebration of the beauty that is the right to follow your dreams. We believe that it is so important to follow your dreams that we want to show just how much of a positive effect we can make together.

Come together with The Band Famous and friends where dreamers unite! 10% of proceeds from the event will go to the LA Food Bank, out of deference to those at a station of life-struggles.

We believe everybody deserves the chance to create the life they want for themselves, and we know sometimes this is easier said than done. As brothers and sisters, we must band together to lift each other up and help one another persevere. Never give up. Follow your dreams and help make the world a better place to live in.

The following artists will be performing their music live at the event:
Crown [website:

www.thejunetape.com
| instagram: @whoiscrown]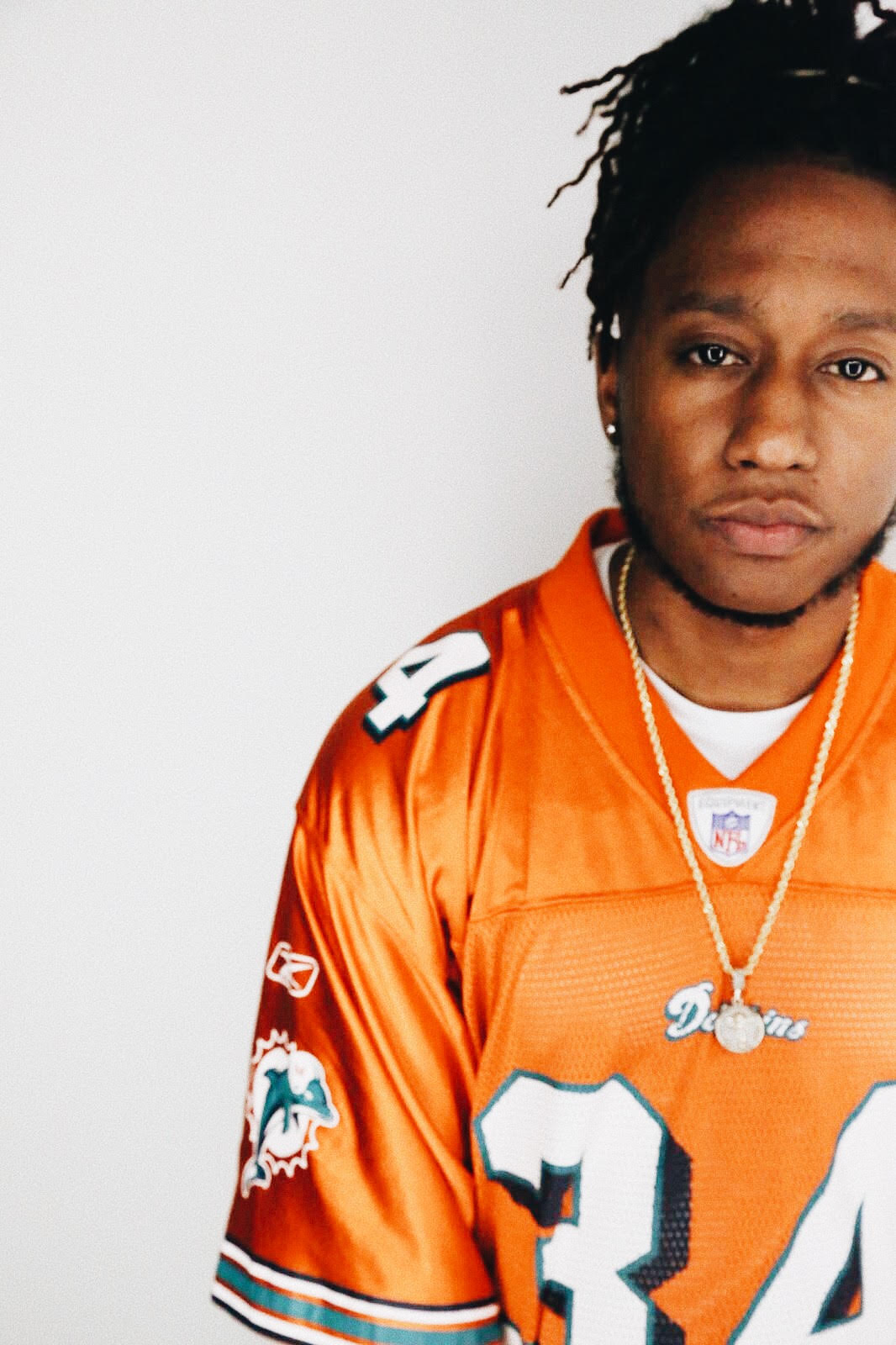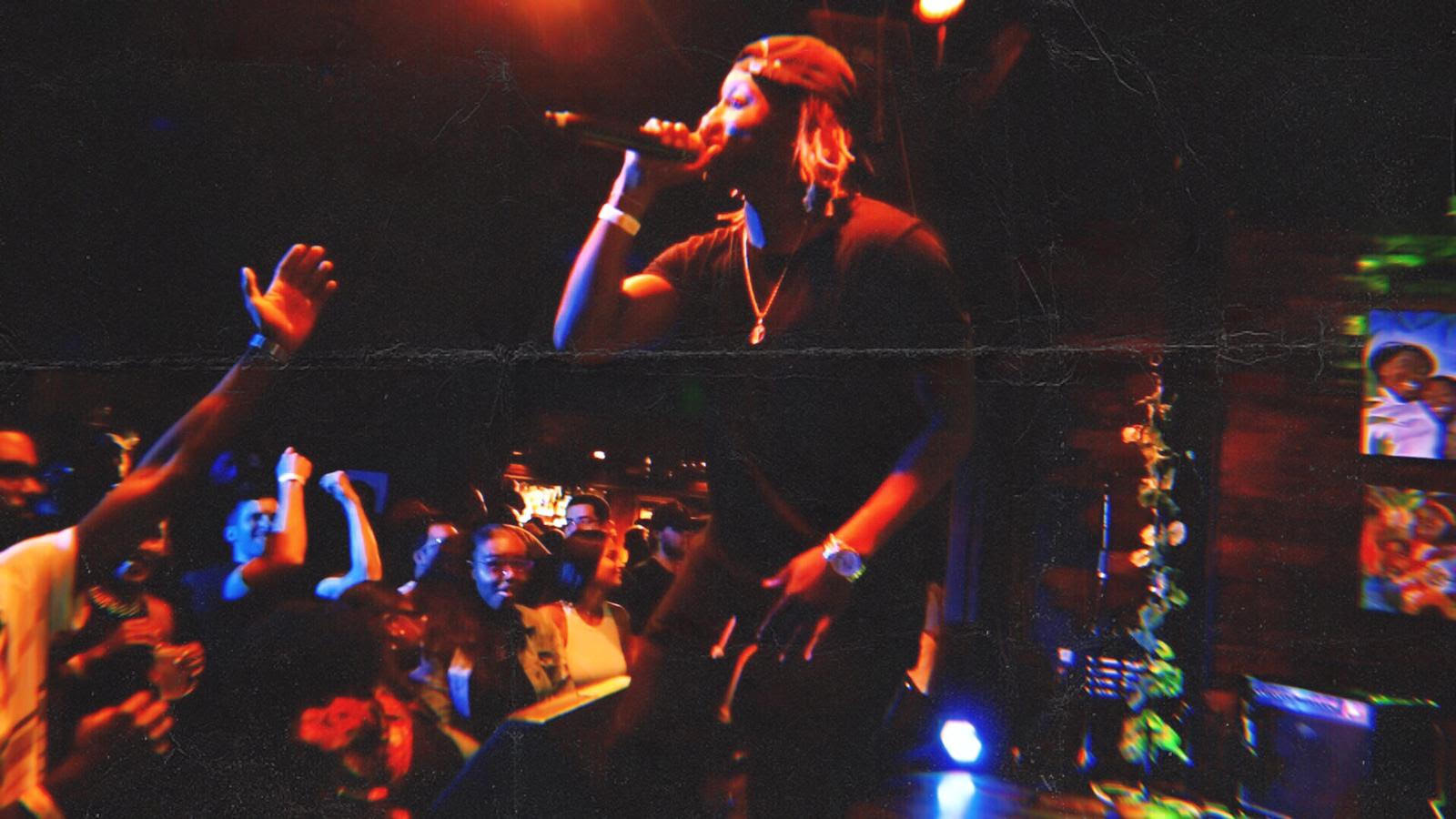 Korynn OC [website: www.korynnoc.com| instagram: @korynnoc]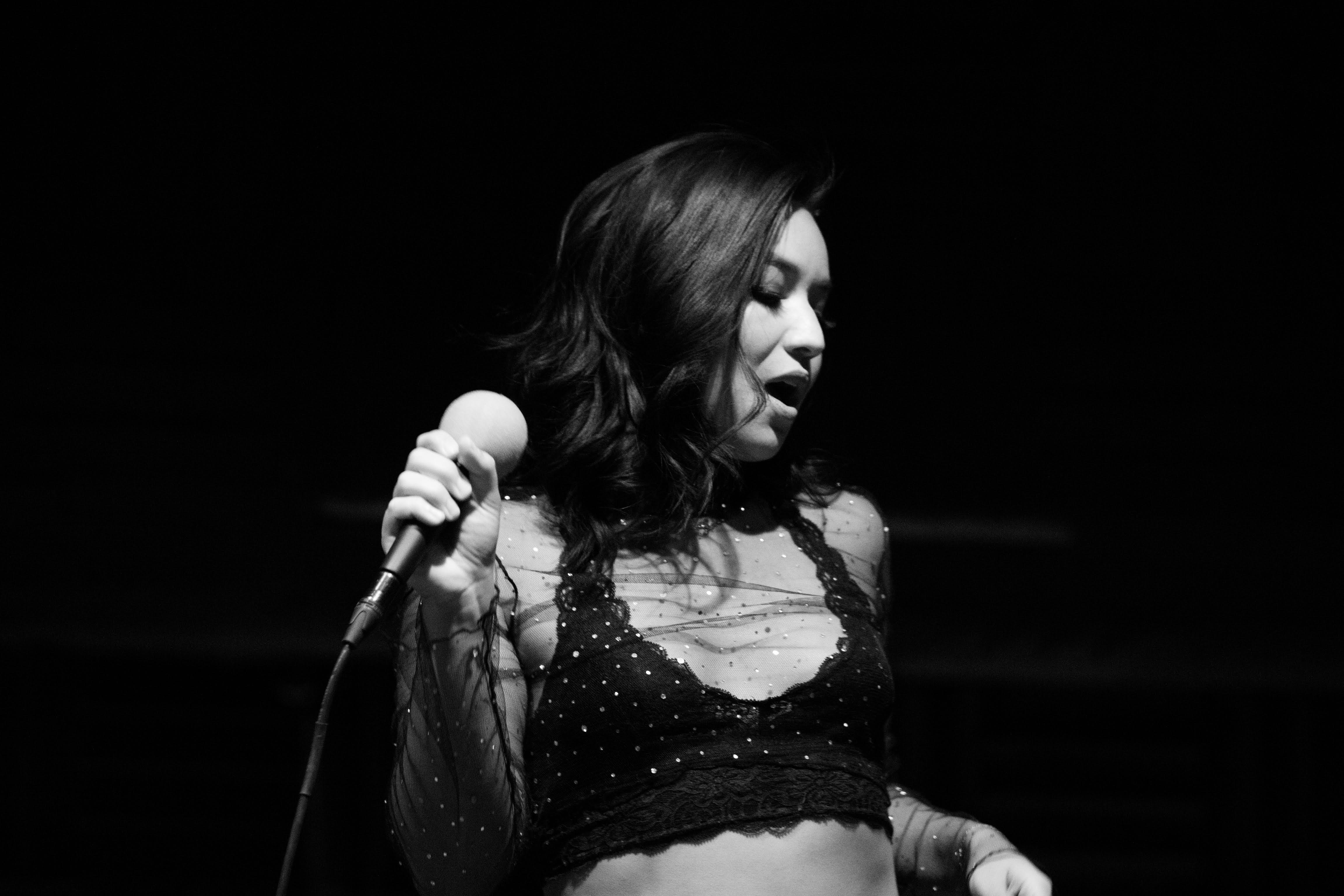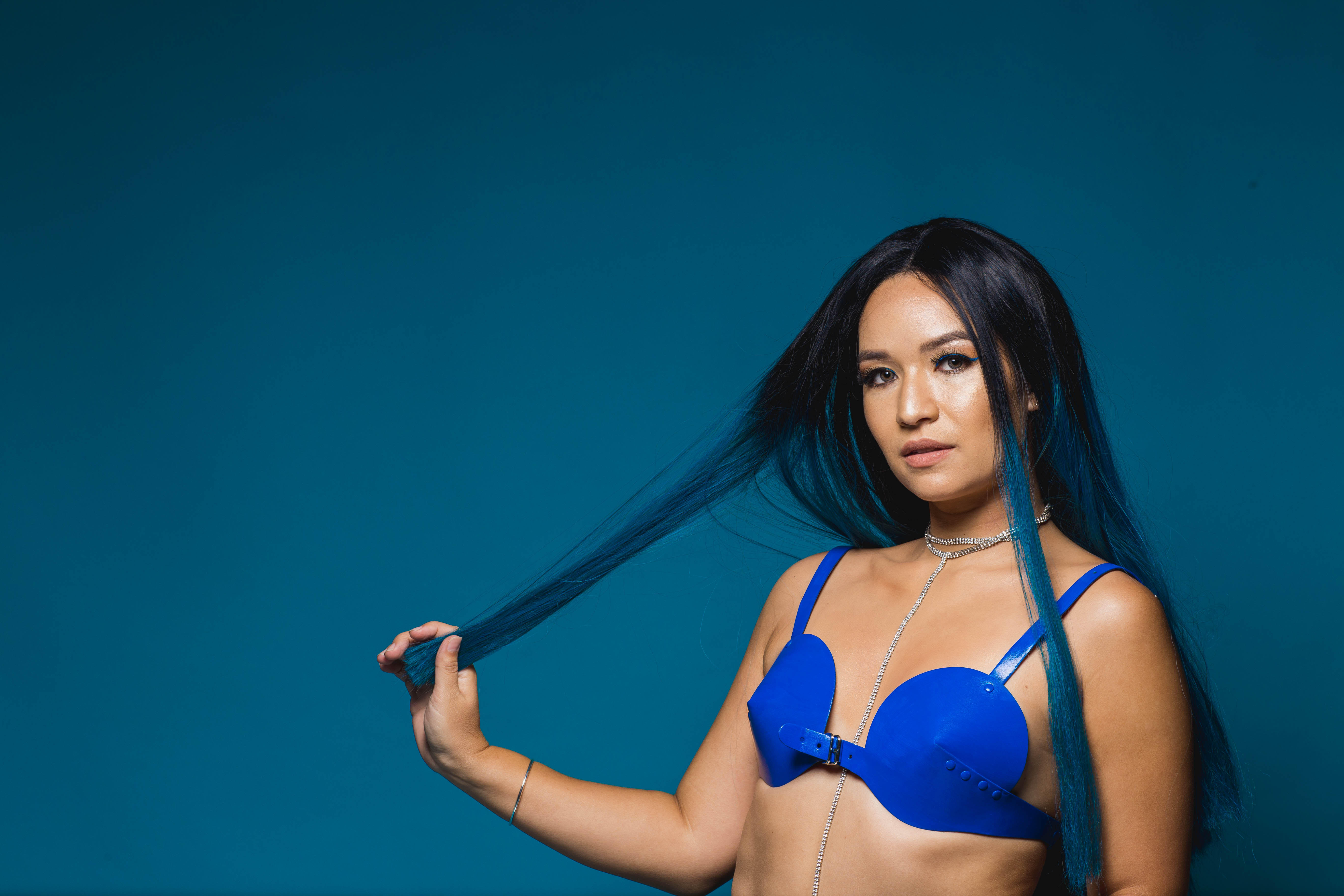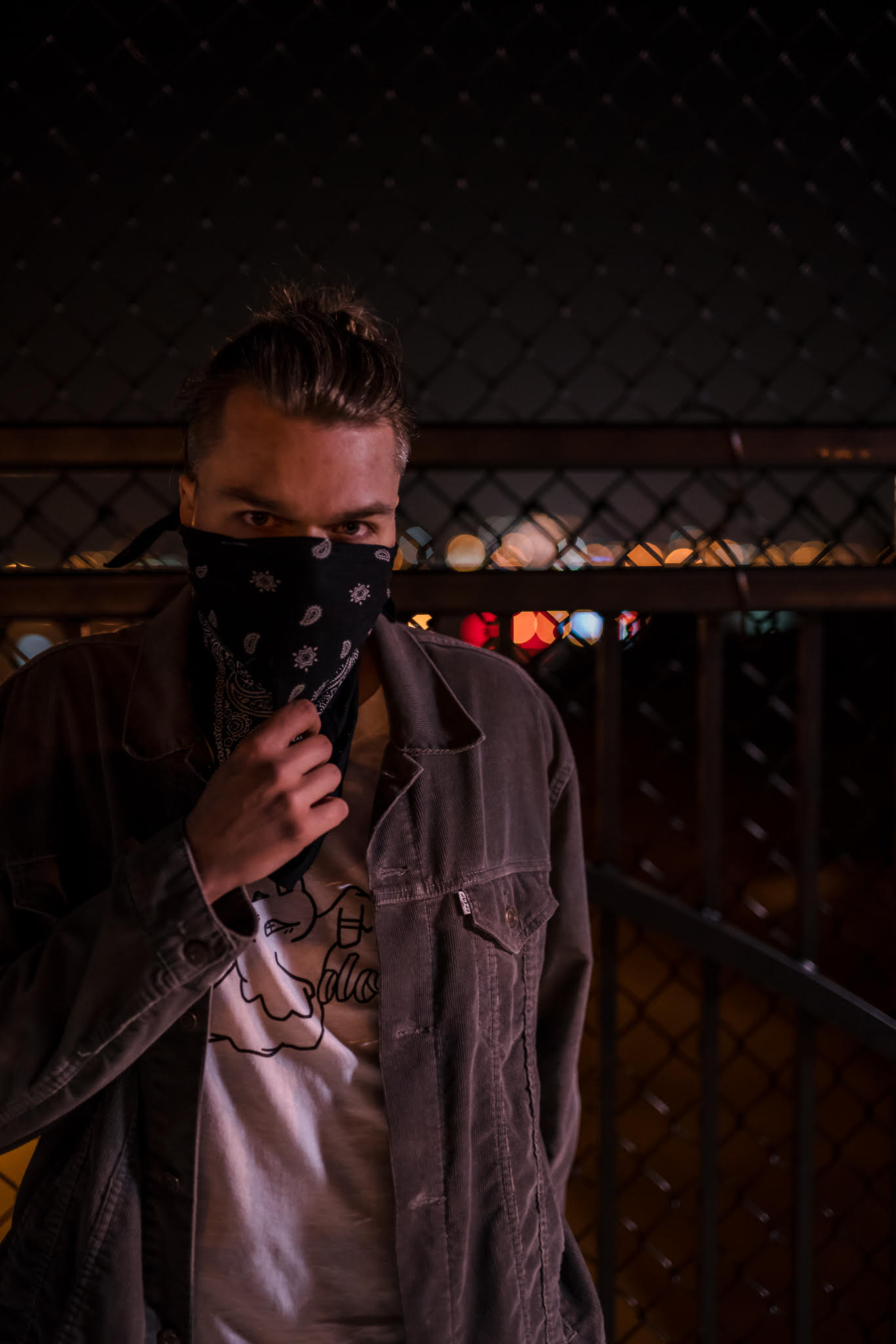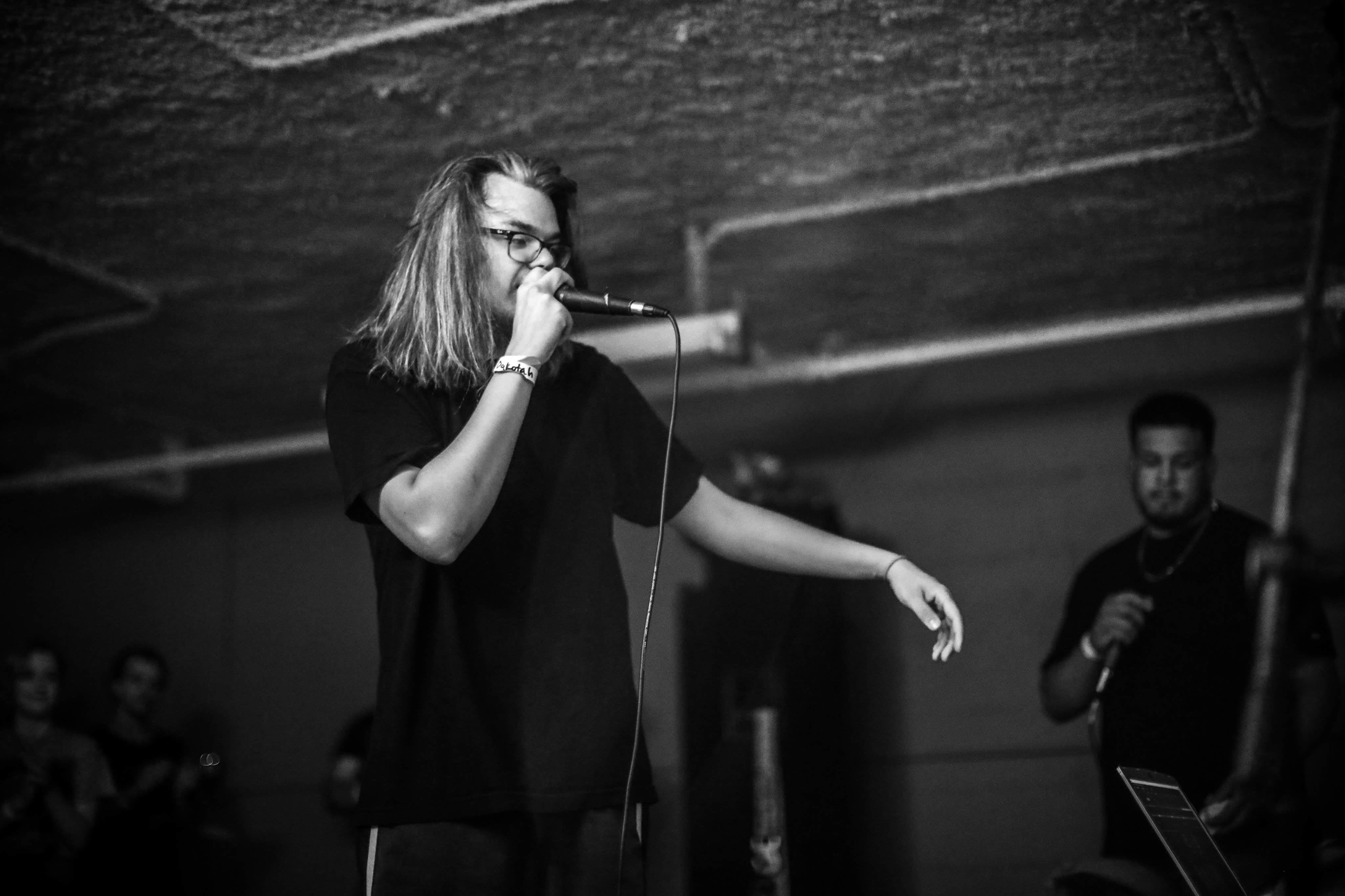 K-Doh
DETAILS
When: Sat Jan 19, 2019.
Doors open at 8:30pm. Come early! Music starts at 9:00pm.

Where: TBF HQ – 2004 E. 1st Street, Los Angeles, CA.

Parking: There is plenty of street parking within a two-block radius. We are right in the Boyle Heights Art District of Los Angeles.

Admission: $10 if purchased here at Eventbrite
$10 cash at the door
$5 at the door if you show your TBF app on your phone!

Link to download The Band Famous on your iPhone:
https://itunes.apple.com/us/app/the-band-famous/id879979539?mt=8

Link to download The Band Famous on your Android phone:
https://play.google.com/store/apps/details?id=com.bandfamous.famous

Join us for a positively good time; support good music and good cause.
MAKE A DIFFERENCE
We are hosting a food drive in partnership with the Los Angeles Regional Food Bank, which serves one million individuals, including 400,000 children, annually.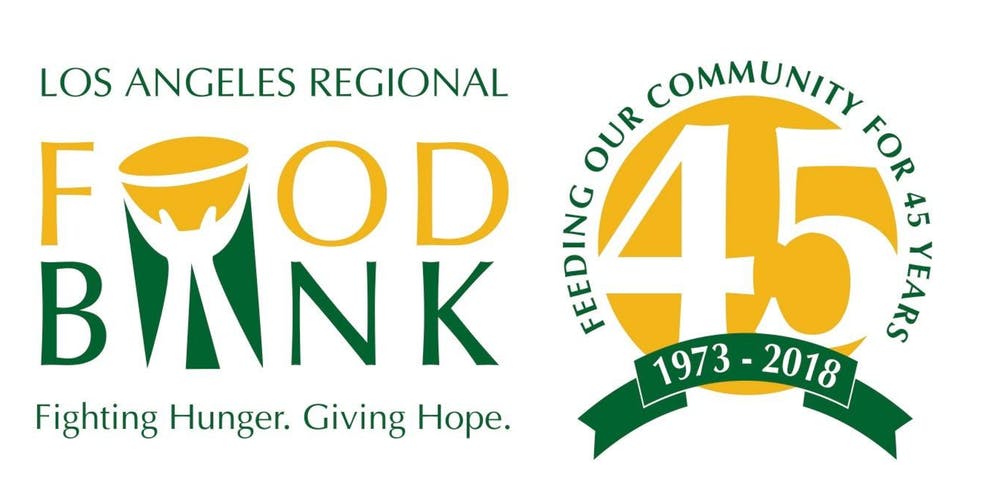 The LA Food Bank distributes food and other essentials to children, seniors, families and others in need.
We will be accepting donations to aid homeless youth, and will have boxes for collecting donations of non-perishable food items to be delivered to the Los Angeles Regional Food Bank.
For those interested in donating, these items may include:
Canned or dry fruits and vegetables in an array of colors to ensure consumption of a variety of vitamins and minerals:
canned vegetables
vegetable juice
tomato sauce
spaghetti sauce
canned fruit (in its own juice)
fruit juice (100%)
shelf-stable fruit cups
Shelf-stable lean meats as a good source of low-fat protein and canned or dry beans as a good source of fiber:
tuna
salmon
chicken
beans (dry or canned)
chili
beef stew
peanut butter
nuts
Non-perishable whole grains for maximum nutritional value:
oatmeal
whole grain crackers
whole wheat pasta
low sugar / high fiber cereal
whole grain rice
Shelf-stable low-fat dairy / non-dairy products fortified with vitamin D:
evaporated milk
powdered milk
sweetened, condensed milk
shelf stable rice milk
shelf stable soymilk
To learn more about the LA Food Bank visit www.lafoodbank.org/learn
For those interested in bringing non-food items to donate, such as clothing and hygienic kits (any items like toothbrushes, toothpaste, deodorant, bandaids, etc.), we will be accepting those as well. We will be delivering all non-food items to non-profits' My Friend's Place and Compassion Through Action. So really, all donations are welcome, we will get them to the right place!

What if you can't bring any food, clothing, etc, but can only bring your lovely self? That's rad! Or maybe you can bring some friends along, too? Awesome! Regardless of food and non-food donations we collect throughout the night, we will be donating 10% of the proceeds as a monetary donation to the Los Angeles Regional Food Bank. So truly, when you join us this Saturday, you will be having fun for a good cause!
"FOLLOW YOUR DREAMS"
Hosted by www.bandfamous.com & www.phonixintl.com

Share this event on Facebook and Twitter.
RSVP & Invite your Friends on Facebook:
https://www.facebook.com/events/455445824984835/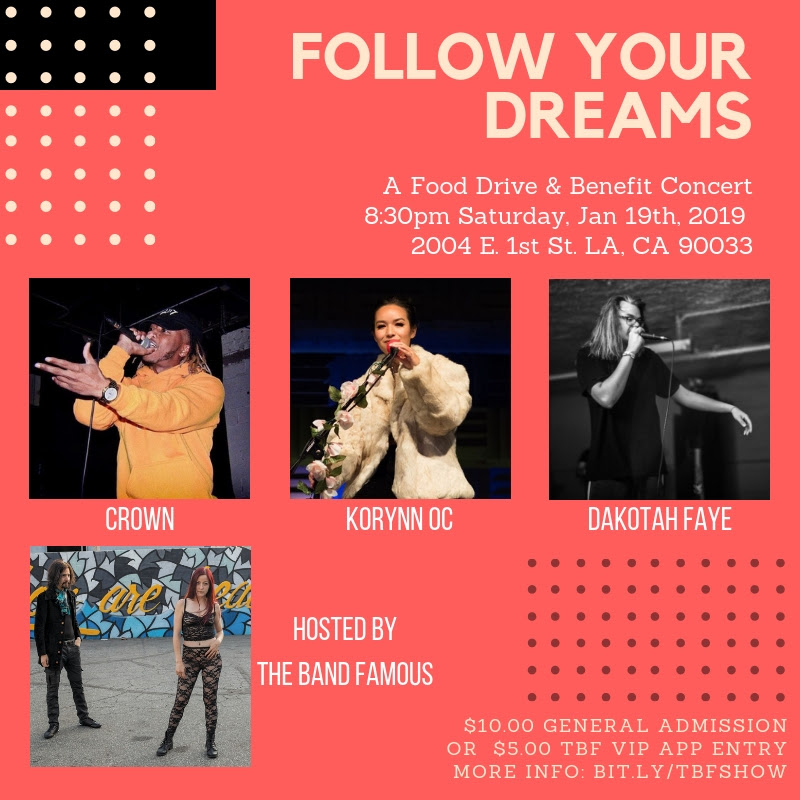 We hope you can make it!

Cheers,

The Band Famous®

Follow this event and future events at phonixintl.com/events.
Explore bandfamous.com and you will discover great music - and we don't mean just our own. We encourage you to check out Crown, Korynn OC, Dakotah Faye, and even more great artists in the Hall Of Fame, our growing online music collective.

Be sure to check out our latest single, "Emotional Scatter", now playing on TBF Radio.