Description
Last year's event was such a blast, we're doing a "hard fork" and bringing it back only badder! Register today and you'll be notified of the secret location 24 hours before the event so you can enjoy happy hour with our special guests Joel Comm and Travis Wright!
Sponsors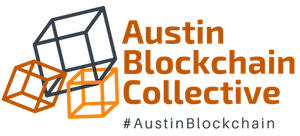 We would like to thank the Austin Blockchain Collective for their generous support, but we need some sponsors so we can provide free drinks for our guests. If your company or someone you know would like to sponsor an event with the #1 crypto podcast in the country, please contact us via email or reply to this message.
Throwing a free event is a challenge because of registration bots, especially during SXSW. Make sure to use your real email address, because that is how you will be notified of the location. This event is at a bar, so 21+ please.