Description
Update: Due to tremendous demand we stopped selling tickets. If you registered, you will receive an email with the event location. We could use a few more minor sponsors to support a full two hours of open bar. Purchase a sponsor ticket or email us.
It turns out there's going to be a ton of blockchain and crypto enthusiasts in Austin on March 10th, so we thought that we would throw a little happy hour meetup just blocks from the Convention Center and all the activity!
Special Guests: Joel Comm and Travis Wright from The Bad Crypto Podcast!
Our friends from The Bad Crypto Podcast will be our special guests for a fun happy hour of learning and sharing about blockchain and crypto.
Throwing a free event is a challenge because of registration bots, especially during SXSW. Make sure to use your real email address, because that is how you will be notified of the location.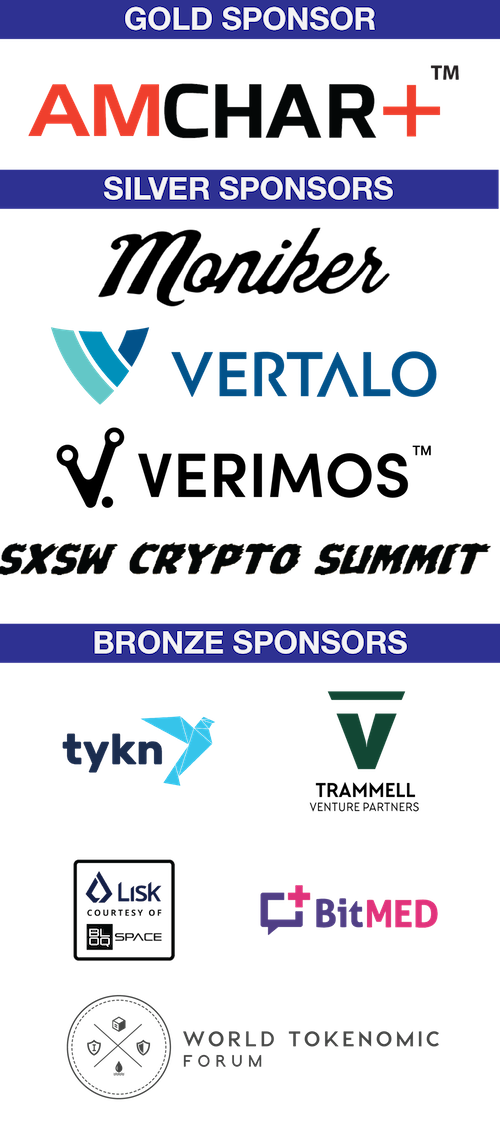 GOLD SPONSOR

This event is at a bar, so 21+ please.