The Backstage Sessions at Signature Sounds: Guest Interviewer Peter Guralnick w/ Guest Artist Colin Linden
About this Event
The Backstage Sessions at Signature Sounds
Guest Interviewer Peter Guralnick w/ Guest Artist Colin Linden
Master of American letters, music writer Peter Guralnick, whose most recent book is Looking to Get Lost, interviews Grammy Award-winning guitarist, songwriter, producer, wild man Colin Linden
Sunday, January 10th at 8pm, ET
One of the luckiest things about working in music is the unforgettable life of backstage conversation. The off-handed chat of musicians and old friends, crossing paths out on the road, of radio personalities interviewing stars, of promoters chatting with players in green rooms, well into the small hours. This winter, on all the cold and locked-down Sunday nights, we're bringing you behind the scenes for a new online series called the Backstage Sessions. We asked some of our favorite industry friends—dj's, music writers, podcast hosts, festival promoters, even musicians and dancers themselves—to choose an artist they'd love to talk to. Each Sunday is a different pairing, with conversation and unexpected music.The series is online at https://www.signaturesoundspresents.com/. It's by donation. So if you're broke, come for free. Rolling in it? Throw in a $20 or more. The majority of the income goes to the interviewer and artist, or to a cause of their choice. The rest goes to keeping the Sig Sounds crew working till we can reopen our doors. The Backstage Sessions will run from January 2021-March 2021.
Stream it here: signaturesounds.com/homesessions
To Tip:
Venmo: signaturesounds
Guest Interviewer: PETER GURALNICK
Peter Guralnick has been called "a national resource" by critic Nat Hentoff for work that has argued passionately and persuasively for the vitality of this country's intertwined black and white musical traditions. His books include the prize-winning two-volume biography of Elvis Presley, Last Train to Memphis and Careless Love. Of the first Bob Dylan wrote, "Elvis steps from the pages. You can feel him breathe. This book cancels out all others." He won a Grammy for his liner notes for Sam Cooke Live at the Harlem Square Club and wrote and coproduced the documentary Sam Phillips: The Man Who Invented Rock 'n' Roll as well as writing the scripts for the Grammy-winning documentary Sam Cooke/Legend and Martin Scorsese's blues documentary Feel Like Going Home. He was a 2010 inductee in the Blues Hall of Fame. Other books include an acclaimed trilogy on American roots music, Feel Like Going Home, Lost Highway, and Sweet Soul Music; the biographical inquiry Searching for Robert Johnson; and the novel, Nighthawk Blues. His biography of Sam Cooke, Dream Boogie: The Triumph of Sam Cooke, was hailed as "monumental, panoramic, an epic tale told against a backdrop of brilliant, shimmering music, intense personal melodrama, and vast social changes." His 2015 biography of Sam Phillips, Sam Phillips: The Man Who Invented Rock 'n' Roll, was published in 2015 and was named one of the Best Books of the Year by the New York Times, Best Blues Book of the Year (Living Blues), Best Book on Country Music (by Belmont University's International Country Music Conference), and was a finalist for the Plutarch Award for Best Biography of the Year, awarded by the Biographers International Organization. Reaction to his latest book, Looking to Get Lost, ranged from Michael Eric Dyson's tribute to "one of the 3 or 4 greatest writers in the country today, a formidable master of American letters" to Rosanne Cash's description of him as "a dedicated explorer, a writer of great sensitivity and intuition, who lyrically untangles the network that exists between artist and art, persona and humanity, rhythm and melody, the mortal desires that underscore it all, and, crucially and seamlessly, his own relationship to everything and everyone he contemplates."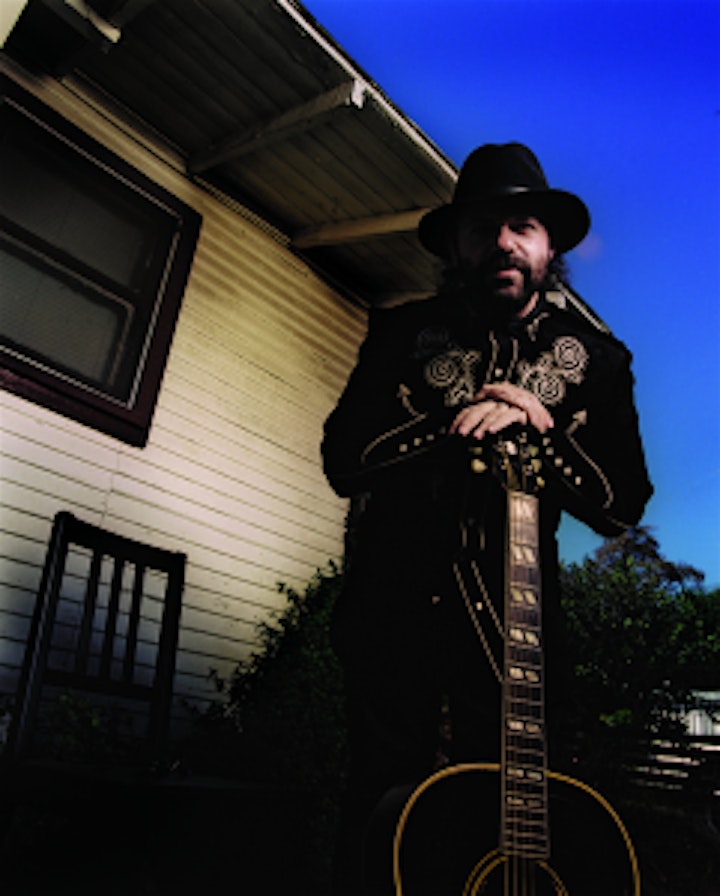 Colin Linden won a Grammy Award this year for Keb' Mo' "Oklahoma." He had worked for six years on the TV show "Nashville." He's played with Bob Dylan and Emmylou Harris. He's played at the Obama White House. Digging in a little deeper …
Born in Toronto, Canada, and raised in White Plains, New York, Colin Linden returned to Canada in 1970. He was already a guitar prodigy at 11 years old, and when most kids that age are playing sports, Colin was meeting and being mentored by one of his musical heroes, the great bluesman Howlin' Wolf, which helped set the youngster on a course to pursue the sounds of his dreams. That encounter helped fuel a career that has featured his work on literally hundreds of albums. At last count, the total of recordings on which he has played approaches 400, while over 100 albums bear the "Produced by Colin Linden" credit.
As a testament to his roots music acumen and early devotion to the idiom, Colin—at the tender age of 15 and accompanied by fellow Canadian musician Doc MacLean—embarked on a summer blues odyssey of the USA, working down from the border and hitting Detroit, Chicago, St. Louis, Atlanta, Memphis and other points south in the Mississippi Delta. Along the way, they met up with and performed on numerous occasions with a "who's-who" of blues legends, including Sippie Wallace, Buddy Moss, Little Brother Montgomery, Sunnyland Slim, Tampa Red, Henry Townsend, Robert Wilkins, Sleepy John Estes, Son House and Sam Chatmon.
Colin Linden is a genuine renaissance man of roots music. He's a singer and songwriter of great skill, an in-demand and prolific record producer (Bruce Cockburn, Tom Wilson, Colin James), a sideman to the stars as guitarist for the likes of Bruce Cockburn, Emmylou Harris, Robert Plant and Alison Krauss, and, for the past decade-plus, a member of the highly successful trio, Blackie and the Rodeo Kings.
Colin's songs have been covered by The Band, The Blind Boys of Alabama, Keb' Mo', and Colin James, and his well-stocked trophy case includes eight JUNO Awards (the Canadian Grammy), multiple Maple Blues Awards, and a Toronto Arts Award. He was nominated for a Grammy Award for the star-studded A Tribute to Howlin' Wolf CD, and was nominated in 2002 for Lucinda Williams' track on the Timeless (Hank Williams tribute) album, which won for Country Album of The Year. That same year his involvement in the O Brother, Where Art Thou project was rewarded, as "O Brother" won for Best Album and the Down From The Mountain soundtrack won for Folk Album of The Year (Linden and Chris Thomas King had a song credited together on that one). Linden has a well-deserved reputation as a slide guitar virtuoso of true originality and his riveting slide work can be heard both on albums from numerous artists as well as on his own sizable solo catalogue.
His previous studio album, From the Water, was viewed as an homage of sorts to his long-time musical collaborator and closest friend, legendary keyboardist Richard Bell, who passed away in 2007. Bell's accomplishments included being a member of Janis Joplin's Full Tilt Boogie Band. Linden and Bell played on over 100 albums together (more than 40 of them Linden productions), including records by The Band, Bruce Cockburn, Lucinda Williams, Blackie and the Rodeo Kings and Colin James. The new record Rich in Love marks a return to the same label that released Colin's first studio album, The Immortals (1986) and also represents his first new studio recording since From The Water (2009).
"I felt like so much has changed since my last studio album," says Linden. "It was as if I was writing from a different place for these songs. At some point I even began to suffer from insomnia, and several of the songs were composed literally in the middle of the night, such as 'Date with the Stars'."
Performers
Date and Time
Location