The Backstage Sessions at Sig Sounds: Ruth Ungar Merenda & Anais Mitchell
About this Event
The Backstage Sessions at Signature Sounds
Guest Interviewer Ruth Ungar Merenda w/ Guest Artist Anais Mitchell
Songwriter multi-instrumentalist, festival promoter Ruth Ungar Merenda (most recent recording Nonet with The Mammals) interviews Tony and Grammy awards-winning Anais Mitchell
Sunday, January 17th at 8pm, ET
One of the luckiest things about working in music is the unforgettable life of backstage conversation. The off-handed chat of musicians and old friends, crossing paths out on the road, of radio personalities interviewing stars, of promoters chatting with players in green rooms, well into the small hours. This winter, on all the cold and locked-down Sunday nights, we're bringing you behind the scenes for a new online series called the Backstage Sessions. We asked some of our favorite industry friends—dj's, music writers, podcast hosts, festival promoters, even musicians and dancers themselves—to choose an artist they'd love to talk to. Each Sunday is a different pairing, with conversation and unexpected music.The series is online at www.siganturesoundspresents.com. It's by donation. So if you're broke, come for free. Rolling in it? Throw in a $20 or more. The majority of the income goes to the interviewer and artist, or to a cause of their choice. The rest goes to keeping the Sig Sounds crew working till we can reopen our doors. The Backstage Sessions will run from January 2021-March 2021.
Stream it here: signaturesounds.com/homesessions
Most of the income from tonight's show will go to Shift Meals, an innovative response in Vermont to Covid19, working with farms, gardens, and restaurants to provide food for people during a time of food insecurity.
To Tip:
Venmo: signaturesounds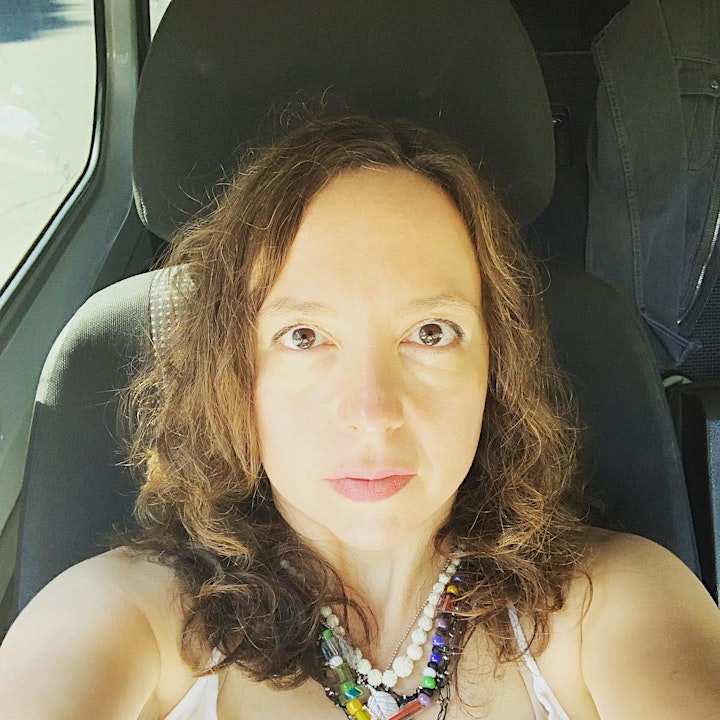 Guest Interviewer: RUTH UNGAR MERENDA
Ruth Ungar Merenda is a musician and event organizer from New York's Hudson Valley. She and her husband Mike Merenda throw the Summer Hoot and Winter Hoot festivals at the Ashokan Center, and have toured and recorded together as Mike & Ruthy and The Mammals for about two decades. Her most recent release was 2020's Nonet from The Mammals. Ruth's authentic songwriting and voice reflect the traditional roots music of her upbringing with equal parts reverence and irreverence. Perhaps the best example is her 2018 "My Baby Drinks Water" an a cappella "drinking song" (written while lactating) which calls out money-first patriarchal culture and environmental degradation. She loves to harmonize with family and friends and with packed concert halls full of people. She misses that the most right now.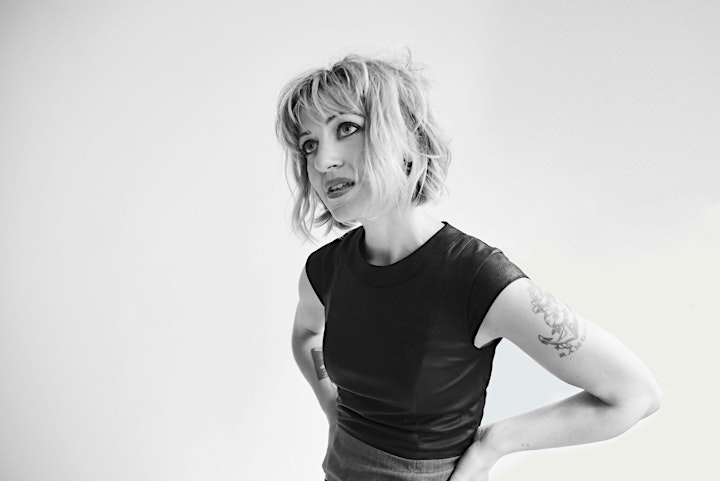 Anais Mitchell is a Vermont and Brooklyn-based singer-songwriter, and the Tony and Grammy award-winning creator of the Broadway musical Hadestown for which she wrote the book, music and lyrics. Hadestown won 8 Tony Awards overall including Best Musical as well as the Grammy for Best Musical Theater Album. Mitchell was named to TIME's prestigious TIME100 list in 2020, and her first book, 'Working on a Song – The Lyrics of Hadestown' was published by Penguin/Plume in the same year.
Dubbed by NPR as "one of the greatest songwriters of her generation", Mitchell comes from the world of narrative folksong, poetry and balladry. Her recordings include the original studio album of Hadestown (2010, featuring Justin Vernon and Ani Difranco) and Young Man in America (2012), along with reinterpretations of traditional music including Child Ballads (2013, with Jefferson Hamer) and Bonny Light Horseman (2020, as Bonny Light Horseman). She has headlined worldwide and supported tours for Bon Iver, Josh Ritter and Punch Brothers, and her music has featured in year-end best lists including NPR, Wall Street Journal, MOJO, Uncut, The Guardian, Sunday Times and The Observer. If there's a common thread in Mitchell's work it's that she's as interested in the world around her as the one inside her. As the New York Times wrote, "Ms Mitchell's songs address contemporary angst with uncanny vision….a formidable songwriting talent".
"The most engaging, and in some ways, most original artist working in the field of new American folk music" Independent on Sunday
"One of the greatest songwriters of her generation" NPR
"A national treasure, one of our great modern singer-songwriters" Time Out
"Ms. Mitchell's songs address contemporary angst with uncanny vision...a formidable songwriting talent" New York Times
"Mitchell is a skilled storyteller...and her delivery gives an emotional complexity that welcomes and even demands repeated listens." Pitchfork
"Currently a well-kept secret, Mitchell is writing material that stands comparison with the great singer-songwriters of the past few decades" Daily Telegraph
"A songwriter of exceptional imagination and perception" The Guardian
Performers
Date and Time
Location