The Back Road Music Festival returns for it's seventh year to the Galva Park District in Galva, IL, Saturday, August 14, 2021.
About this event
What happens when two lifelong friends, a bartender and a banker, get a crazy idea? Normally the result doesn't impress their parents. In this case, it has transformed rural Henry County Illinois for years to come. Specifically, the small town of Galva, population 2,700. Every August thousands flock to see some of the biggest country stars in the business.
The festival grounds are unlike any other. The stage rises out of a natural amphitheater surrounded by cornfields, windmills, with a panoramic country view that allows fans to see for miles.
In it's 8th year, the sense of community couldn't be more evident. When you come to The Back Road music festival, you make memories for life, and it feels like home no matter where you are from. By attending the festival, you will also be supporting the long list of charities we support. We take pride in using our platform to help others in need. If you want a safe, family friendly environment, that helps others then we are the perfect summer festival for you. One ticket, 7 acts, charity, good food, drinks, and a whole lot of #1's. What are you waiting for? #takeabackroad
Live Music, great food, good times & a family friendly environment that you will NOT want to miss.
Saturday August 14, 2021 / Gates open at 2P / Music Begins at 4P.
Ticket prices will increase in Spring 2021 and also on the day of the show.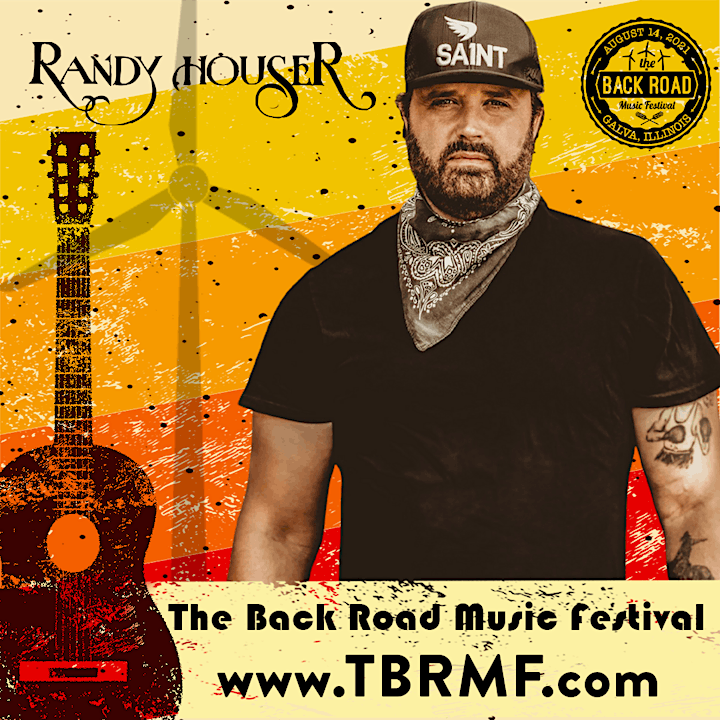 RANDY HOUSER: With an inimitable voice the New York Times describes as "wholly different, thicker and more throbbing, a caldron bubbling over," Randy Houser racked up three consecutive No. 1 hits and more than four million in singles sales to date with his Stoney Creek Records album, How Country Feels. He topped the charts with the title track, "Runnin' Outta Moonlight" and "Goodnight Kiss" (also his first No. 1 as a songwriter) and earned critical acclaim for his powerful delivery of the Top 5 smash and CMA Song of the Year-nominated "Like A Cowboy." Houser added a fourth No. 1 to his catalogue with "We Went" from his 2016 album, Fired Up. Randy Houser's fifth studio album, Magnolia (available now), is his third album with current label home, Stoney Creek Records and marks a new era for the singer/songwriter which many have called "Houser at his best." Listeners got their first taste of Houser's critically-acclaimed rootsy project with the Top 30 hit "What Whiskey Does," which debuted at Country radio as #1 Most Added and Rolling Stone immediately dubbed "a classic tears-and-twang drinking song." The album which NPR claims is home to "some of the most expressive performances of his career," also includes his current single, "No Stone Unturned," a gypsy-hearted traveling song that Whiskey Riff calls "the best song, from the best album of 2019."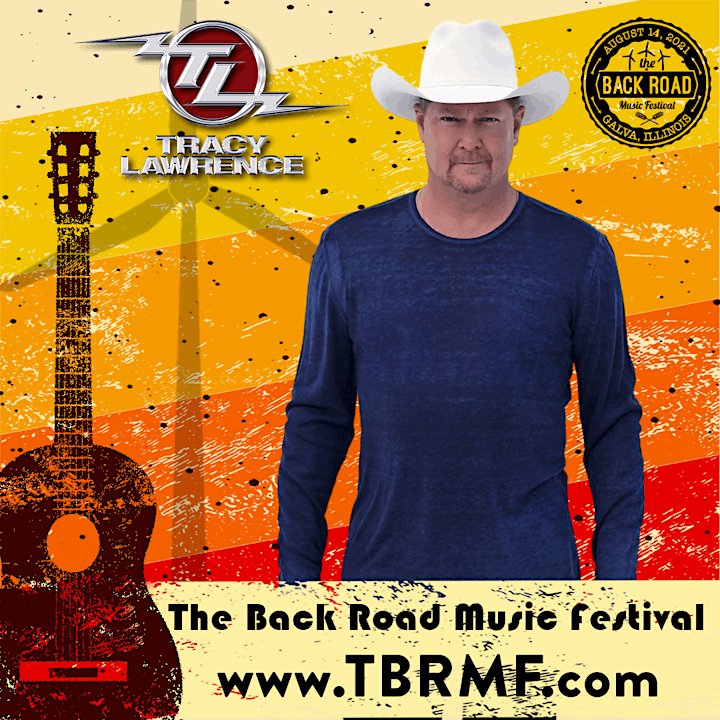 TRACY LAWRENCE: One of country music's truest traditionalists, Tracy Lawrence has sold more than THIRTEEN MILLION albums and has charted EIGHTEEN No. 1 songs. He has garnered numerous CMA and ACM awards and nominations, as well as a Grammy nomination. Following the release of a new Christmas album, entitled FROZEN IN TIME, on October 12, 2018, Lawrence spent the better part of last year and early this year writing and recording a brand new album which was just completed and will be released on August, 16th. His 2017 critically acclaimed album GOOD OLE DAYS, hit the #1 position on the iTunes Country Chart. Lawrence hosts the Award-Nominated nationally syndicated radio show "Honky Tonkin' With Tracy Lawrence," for which he has received two ACM nominations for National On-Air Personality of the Year. The show features music from the 80's, 90's and 2000's and is heard on more 90 affiliates. Tracy is also the co-creator of STORMING HEAVEN: THE MUSICAL, a production based on the novel Storming Heaven. Tracy, along with others, helped to develop the storyline of the musical and also composed songs for the drama. He was honored by the Nashville chapter of AFP (Association of Fundraising Professionals) with "Philanthropist of The Year" for his nationally recognized annual MISSION:POSSIBLE Turkey Fry and Concert, which has raised over Half a Million Dollars for the homeless and hungry in Dallas, Louisville and Nashville, with last year's 13th annual event bringing in over $153,350.00 alone. MISSION:POSSIBLE is poised to make an even larger impact in the future, as the 501 ( C ) (3) organization expands into more markets across the country in 2019.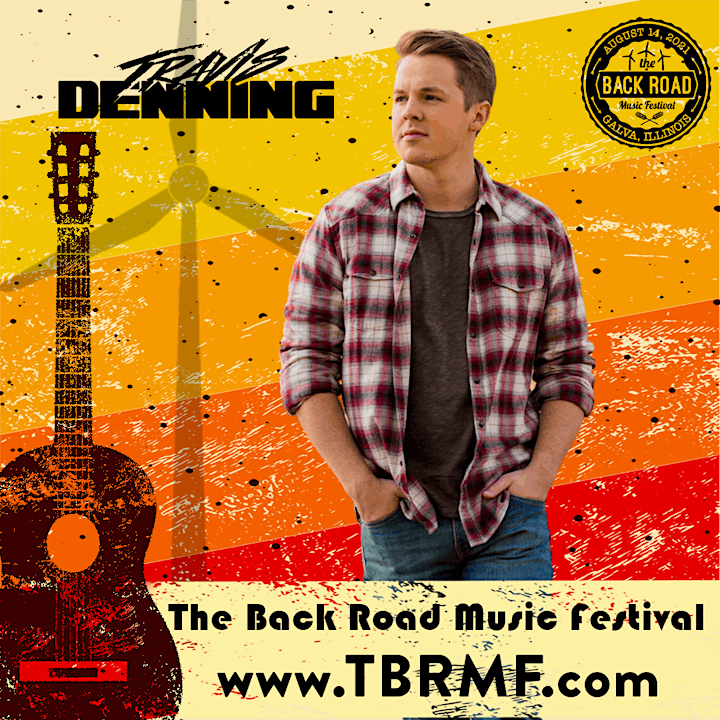 Performers
Location
Refund policy