Description
A POWERFUL SIMPLE AND FUN WAY TO SOLVE BUSINESS PROBLEMS
Visual thinking is using our innate ability to see, both, with our eyes and our mind's eye, to discover previously invisible ideas, develop those ideas in a rapid and intuitive way, and then share those ideas with other people in a way they simply "get."
Any problem can be made clearer with a picture, and any picture can be created using a set of tools and the rules for its use.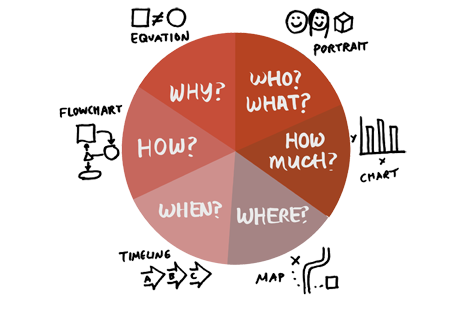 Learning Outcomes
Learn a whole new way of looking at business problems more quickly, understanding them more intuitively, addressing them more confidently, and conveying results to others more rapidly

Learn to solve problems with pictures

Learn how to think visually – how to look better – how to see sharper – how to imagine further – how to show newly discovered ideas.
Course Contents
Why pictures? What is Visual Thinking?

What problems? What pictures? What people?

The Visual Thinker Spectrum

The Visual Thinking Toolkit

Tapping into your Minds-Eye

The Visual Thinking Problem-Solving Process

The Six ways we see – The Six ways to draw

Seeing with our audiences' eyes

Putting it together – drawing conclusions.
Methodology
This is a highly participative and interactive workshop. Participants will learn through short lectures, hands-on exercises, group discussions and experience sharing, presentations and feedback.
Our Promise
If you are not satisfied with the value of this training, you can choose to either have us work one-on-one with you or a full refund.
To register your attendance please click on the registration button.
Please confirm your attendance by close of business Monday the 25th of February, 2019.

If you have any questions in regards to the workshop please send them via email to info@visual-thinking.com.au or call 03 9364 1264
For more info: https://visual-thinking.com.au
We look forward to seeing you at the Workshop.