Description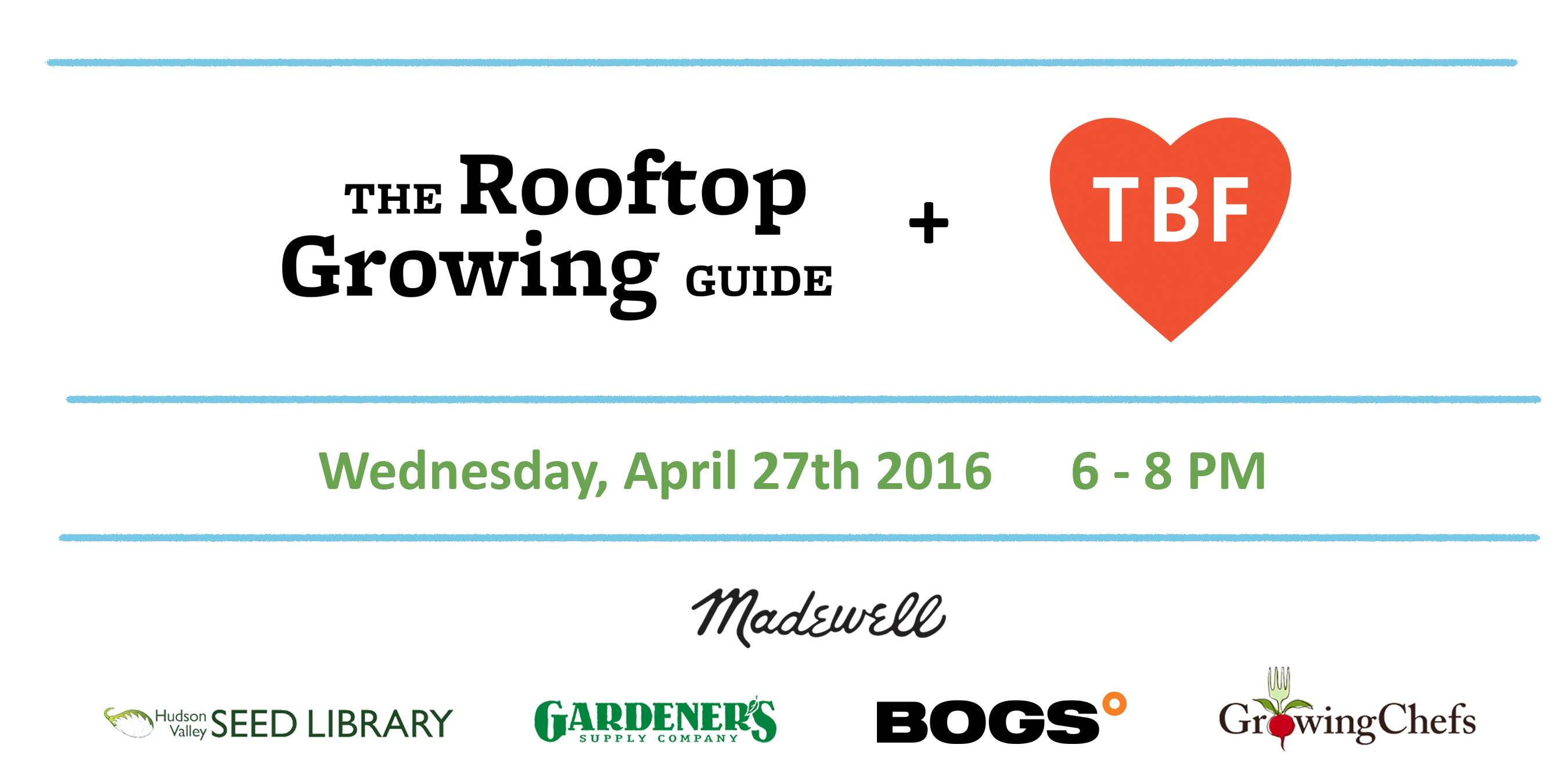 THIS EVENT IS SOLD OUT. Admission available with pre-purchase of book only.
Celebrate spring! Join us at at the Bachelor Farmer to visit the hidden world of rooftop farming with The Rooftop Growing Guide: How To Transform Your Roof into a Garden or Farm. Featuring the rooftop gardens of The Bachelor Farmer, author Annie Novak's Eagle Street Rooftop Farm and many more, this book is the guide for re-imagining the possibilities of your skyline and city spaces.
In an evening of light bites and good conversation, join us to raise a glass - hear the story of the Bachelor Farmer's own rooftop garden - take a look at photos of the beautiful rooftops we visited across the country - meet fellow green thumbs - and learn more about container, small-space, and urban vegetable gardening.
Author Annie Novak is the co-founder of the Eagle Street Rooftop Farm in Brooklyn, New York, the first commercial green roof row farm in the country. Annie's work in agriculture has been featured on the New York Times, as a guest on the Martha Stewart Show (and magazine!), Chicago Tribune Magazine, the Huffington Post, and the Atlantic, among other publications.
Praise for The Rooftop Growing Guide:
"[A] blueprint to reimagine thousands of underutilized acres in urban environments."— Will Allen, MacArthur fellow and author of The Good Food Revolution
"Annie Novak explores every imaginable detail of how to turn any community's acres of unused rooftops into deliciously productive gardens."— Chef Rick Bayless, chef/owner of Frontera Grill, Topolobampo, and XOCO Chicago