Description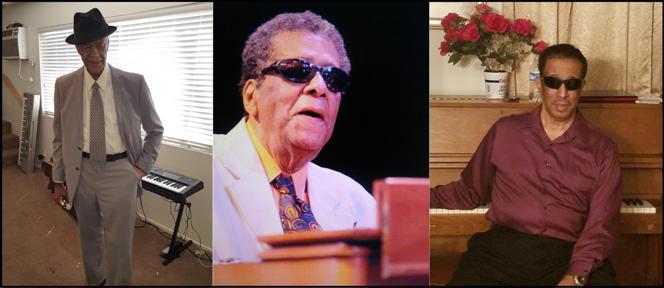 The Baccus Brothers Coming Home Tour
Comes to Columbus for one night only.
Join us in perhaps one of their final concerts as a family of great musicians, including patriarchs Kenneth Baccus, Roger Baccus and Eddie Baccus Sr. (father of internaitonal jazz star Eddie Baccus Jr.).
It's a family affair! In line with our effort to continue to feature and improve the awareness and appreciation of our Homegrown musicians, as well as the various jazz styles, Jazz 98.5 FM has partnered with WVKO Radio to present one of the first families of Jazz, R&B and Gospel, The Baccus Brothers.
The three brothers, Eddie, Roger and Kenneth, are all celebrated professional performers and composers. During their individual journeys as professional musicians, they have had the opportunity to perform with a variety of internationally renowned Jazz, Gospel and R&B artists; such as Stevie Wonder, Rahsaan Roland Kirk, Wilton Felder, Kenny Berrell, Bobby Watson, Stanley Turrentine, Dottie Peoples, Sam & Dave, Richard Berry and more!
Joining the Baccus Brothers is Hall of Fame bassist and vocalist, Melvin Stewart, drummer James"Smooth" Elliott, saxophonist Ed Robinson, drummer & keys Crescendo Baccus, vocalist Melody Baccus, vocalist Shirley Cook and a special guest performance by Priscilla Woodson.

Support this exciting collaborative musical presentation by Jazz 98.5 FM and WVKO Radio. Join us in honoring, saluting and celebrating the contributions and fantastic music of the Baccus Brothers.
For complete concert details, visit www.myjazzbrew.com.