THE B SIDE LOUNGE Online Radio Show Hosted By INGRID B & MARK G

Weekly Event - Every Sunday: 8:00 PM to 10:00 PM (EST)
Event Details
The B Side Lounge
An Online Radio Experience
Brought to you by
INGRID B.  
Join Ms B & her Co-Host
MARK G & DJ OH SO
For Soul Music, Spoken Word, Real Hip Hop 
& Great Conversation with
Artist & Entrepreneurs
who are living Life
ON THE B SIDE
Sundays 8p-10p
www.MOCRadio.com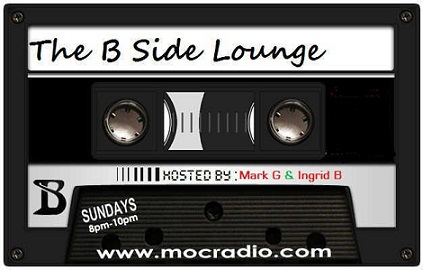 Organizer
B Side Entertainment
Welcome to the B Side a South Florida based organization specializing in promotions and "niche" event coordination. On The B Side we are committed to promoting quality music, art and culture. We are entertained and inspired by the wealth of talent in our community and hope to be a portal for its expression both locally and Nationally.  We encourage artist to continue in honing their craft and assist in exposing talent. 
THE B SIDE LOUNGE Online Radio Show Hosted By INGRID B & MARK G