The Awkward Sunday Sermon

Sunday, January 5, 2014 from 7:00 PM to 7:30 PM (EST)
Event Details
It is my belief that there are spiritual lessons in everything that we see. That's why I've decided to do something crazy: I hearby institute the Awkward Sunday Sermon, a 25 minitue telephone sermon where we call in, bow our heads in prayer, and find the spiritual lesson in something so secular it's scary.
This month's Awkward Sunday Sermon (The first one of 2014) an obligatory New Years Post reflecting on Dick Clark and the inevitible passage of time.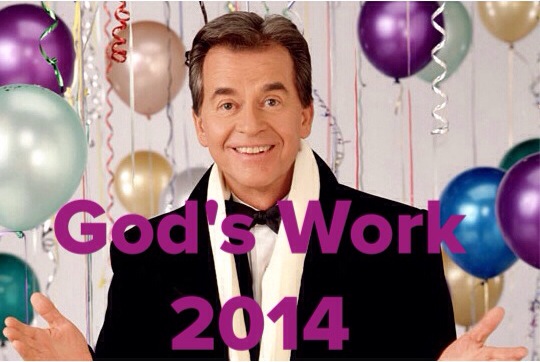 Dick Clark, 2014, and The Inevitible Passge of Time
7:00 - Setting the Awkward Sunday Intention
7:05 -- A Brief reading from Dick Clark
7:10- The Akward Sunday Sermon
7:20 - Closing Thoughts and Reflections of the Week
Organizer
PATIA BRAITHWAITE is a writer, teacher, coach, and workshop facilitator who blogs regularly at menmyselfandgod.com. Known for infusing candor and vulnerability into her writing, Braithwaite blogs about relationships and spirituality on well-known blog sites such as The Huffington Post and Yahoo.com. She's also a regular fixture at Clutch Magazine and Single Black Male.
To learn more about Patia's work: www.patiabraithwaite.net