Description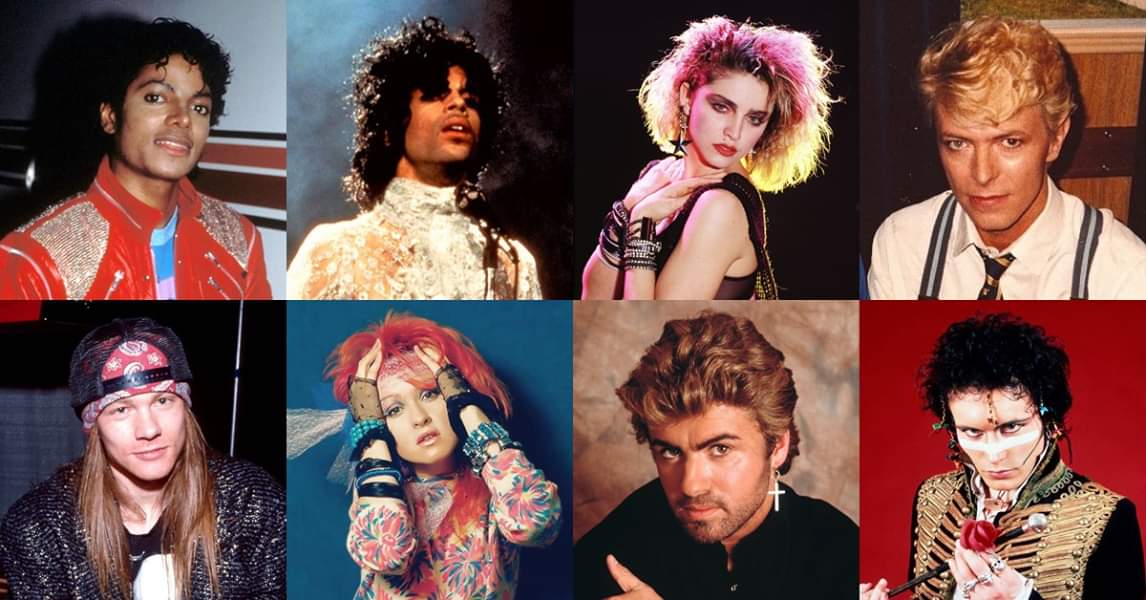 Yes its time to enjoy a blast from the past with your favorite hits from the 80s all night long!
Featuring the 80s biggest hits and the secrets gems you loved to play in your boomboxes or in your Walkmans.
Come sing and dance to your favorite memories.
Prince, Michael Jackson, Madonna, Whitney Houston,
Depeche Mode, The Cure, Duran Duran, Hall & Oates,
Cyndi Lauper, Run DMC, Eric B. & Rakim, Beastie Boys,
The Pet Shop Boys, Dead Or Alive, New Order, INXS,
David Bowie, The Psychedelic Furs, Tears For Fears,
Wham!, George Michael, Adam Ant, Grace Jones, Salt N '
Pepa, Lisa Lisa & Cult Jam, Nu Shooz, A-ha, Simple
Minds, Frankie Goes to Hollywood, ABC, A Flock of
Seagulls, Fine Young Cannibals, OMD, Scritti Politti,
Thompson Twins, Bow Wow Wow, Klymaxx, The S.O.S.
Band, Midnight Star, Rick James, Herbie Hancock,
Cameo, DeBarge, New Edition, Janet Jackson, Lakeside,
Kraftwerk, Shannon, Expose, The Cover Girls, Trinere,
Debbie Deb, Stevie B, Paula Abdul, Bobby Brown, Dazz
Band, Kool & The Gang, The Gap Band, Cutting Crew,
Jody Watley, Culture Club, Eurythmics, Queen, Blondie,
Devo, The Human League, Berlin, Wang Chung, The Fixx,
Talk Talk, The Clash, Guns N Roses, AC/DC, Bon Jovi,
The Cars, Rick Springfield, Toto, Phil Collins, The Police,
Falco, Billy Idol, Soft Cell, The Go-Go's, Talking Heads,
Tom Tom Club... and many more.
VIDEO ON THE BIG SCREEN AND ALL TV'S PLAYING ALL YOUR FAVORITE MTV & VH1 BIGGEST & BEST ERA...THE 80s
__________________________________________
⚫Huge dance floor to get your groove on!!
⚫Crowd crowd participation
⚫Full drinking/eating outside patio
Bottle/Table reservations/ free bday packages text 312-599-5588
location: House of Entertainement Arlington Heights ,IL